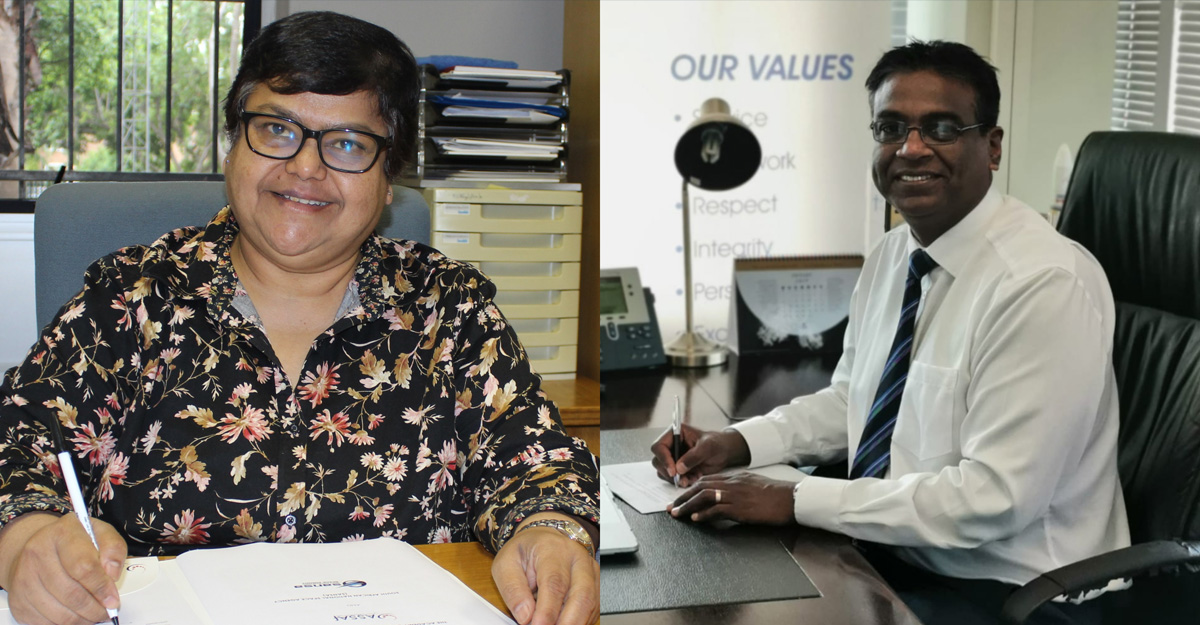 08 Feb

SANSA and ASSAf to drive knowledge economy through science

SANSA and the Academy of Sciences South Africa (ASSAf) will be working together through science engagement, research, scientific advice and other activities to shape the future of South Africa's youth. Having worked with SANSA on a number of activities, ASSAf looks forward to collaborating with SANSA to reach the government, researchers, and communities to help grow science in South Africa.

The respective leaders of the two organisations, Dr. Val Munsami (SANSA CEO) and Prof. Himla Soodyall (ASSAf Executive Officer) signed a Memorandum of Understanding in October 2020, during a virtual online ceremony in Pretoria.

Creating a knowledge economy is an important goal of the Department of Science and Innovation's White Paper on Science, says Stanley Maphosa, ASSAf's International and National Liaison Manager. SANSA's Space and Stakeholder Liaison Specialist, Asanda Sangoni, sees this local partnership as a vehicle to "inspire the next generation of scientists and engineers needed for South Africa to address national challenges."

On the international front, SANSA signed MoUs with the Brazilian Space Agency (AEB), and with the European Space Agency (ESA) at the end of 2020.

Of the AEB collaboration, Munsami said that the signing kickstarts SANSA's "collaboration across the Atlantic," and will create significant opportunities for industry-to-industry collaboration. AEB President Carlos Augusto Teixeira de Moura and Munsami discussed plans to collaborate on projects such as cubesats, educational programmes, space weather, and earth observations.

The ESA cooperation hinges on the five themes of space science, space weather, space applications, business incubation, and industry development. Director General Jan Wörner led the ESA team during the signing of the MoU, which comes almost seven years after the two organisations started formal discussions to collaborate.

These international partnerships are part of SANSA's strategic plan to deepen South Africa's space industry footprint in Africa and the world.