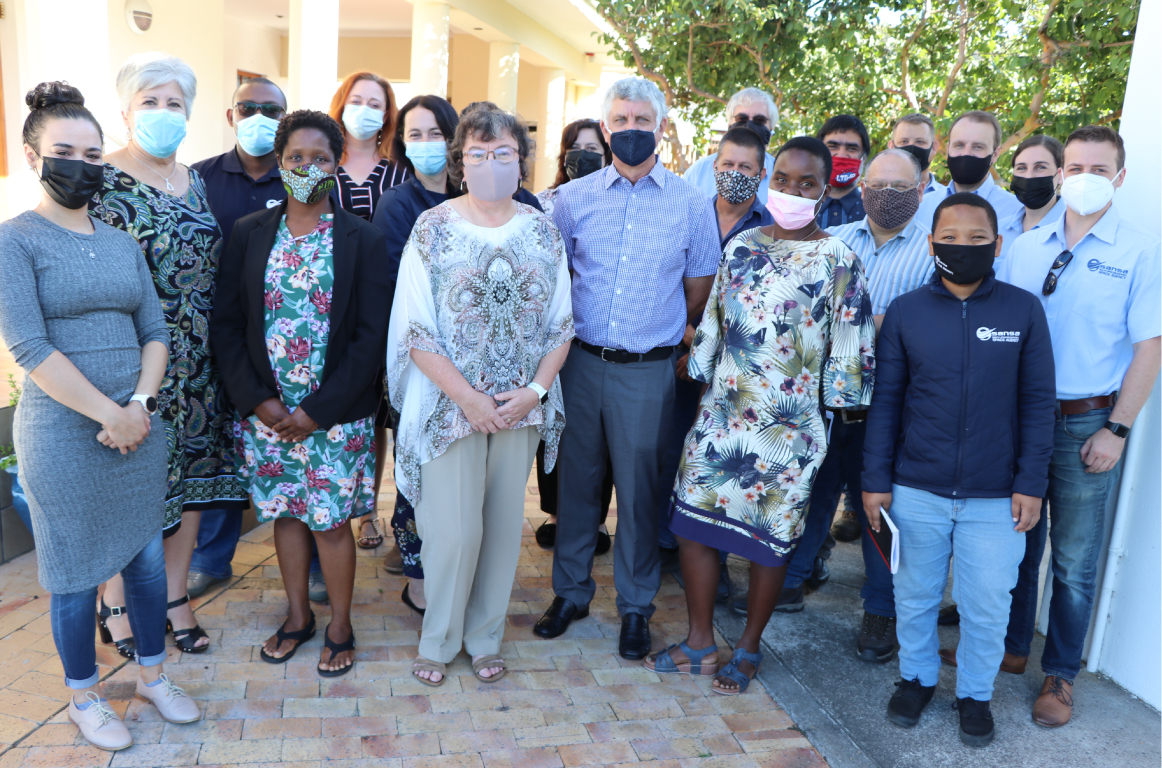 14 Apr

Mission possible! SANSA Hermanus achieves significant vote of confidence

SANSA Hermanus has successfully completed its Stage 2 ISO Certification Audit for ISO9001: 2015. The result was "Recommendation for Certification".

A combined sigh of relief was felt throughout the Hermanus Campus recently when the team learned that Hermanus was recommended for certification. The team, which endured a strenuous series of interviews during the three-day audit in late February, was able to confidently supply all the required documentation and evidence to the auditor.

SANSA Hermanus received its Stage 2 Audit Report within days of the audit, which has also gone and passed technical review. Since all went well, certification was done by mid-March 2022. The first surveillance audit has been scheduled for 8 February 2023.
Why is the certification so important?
ISO 9001: 2015 certification was one of the requirements by the International Civil Aviation Authority (ICAO) when SANSA received its designation as a regional space weather provider. In a bid to go the extra mile, the SANSA Hermanus team took the strategic decision to apply for ISO 9001: 2015 for the entire facility. This decision was in line with SANSA's commitment to move towards a more customer-centric approach.
"Our clients will be more confident in our ability to consistently deliver to an international standard. The only exceptions to the certification were Science Engagement, Student Development and Fundamental Research," said Dr Lee-Anne McKinnell, Managing Director of SANSA Hermanus.
Dr McKinnell expressed her sincere appreciation to all the teams who worked tirelessly to align the SANSA Hermanus processes and procedures and to get the Document Management System (DMS) working.
"I remember when I became the managing director here at Hermanus, I was told it would be impossible to get ISO Certification. All I can say is: never say never," said Dr McKinnell.