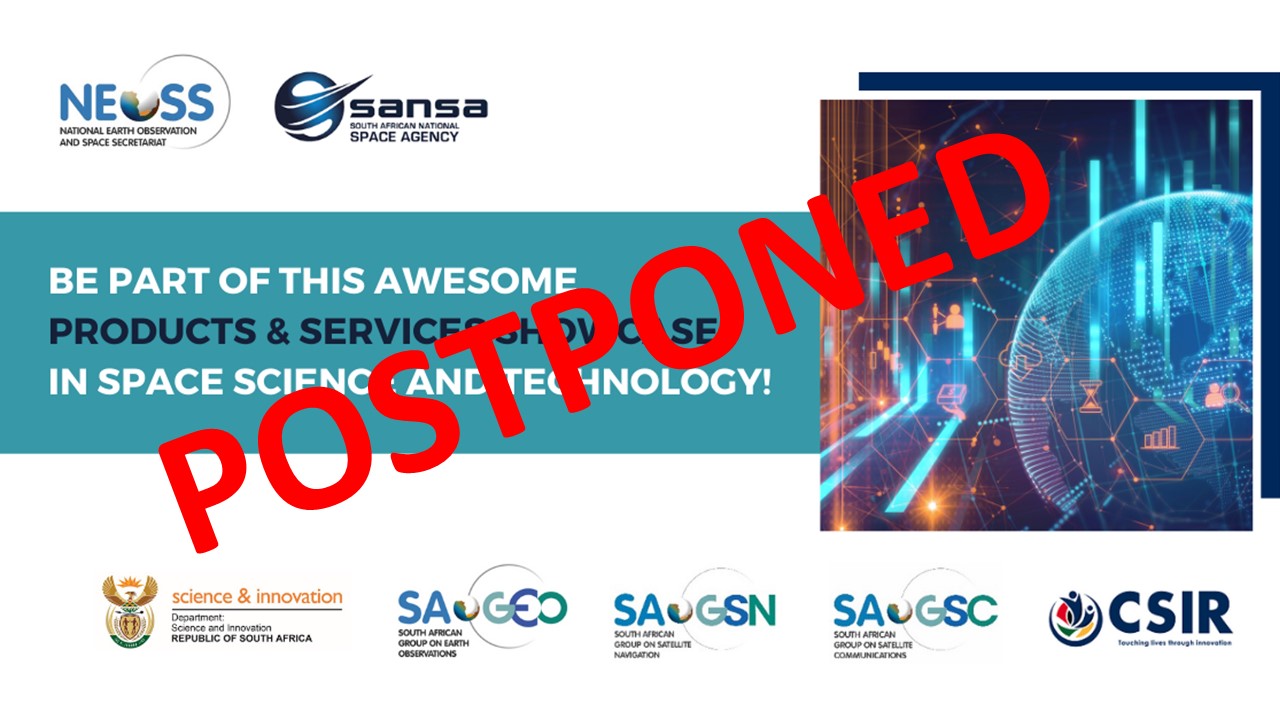 14 Mar

Postponement of SND- SA-GEO event

Dear Stakeholder

We regret to inform you that the above-scheduled event is postponed until further notice, due to a recent directive issued by the National Treasury on the ongoing case between the Minister of Finance vs AFRI business ZACC 4 on the Preferential Procurement Regulations, 2017, impacting on procurement by all Organs of State.

Your interest and contributions to this event thus far are highly appreciated and we apologise for any inconvenience caused.

We will communicate the future date as soon as the matter is resolved and appreciate your patience and support as we await a positive resolution of the situation in the near future.

If you have any questions, please contact Adv Lulu Makapela, CSIR and Ms Asanda Sangoni, SANSA at  info@sageo.org.za.