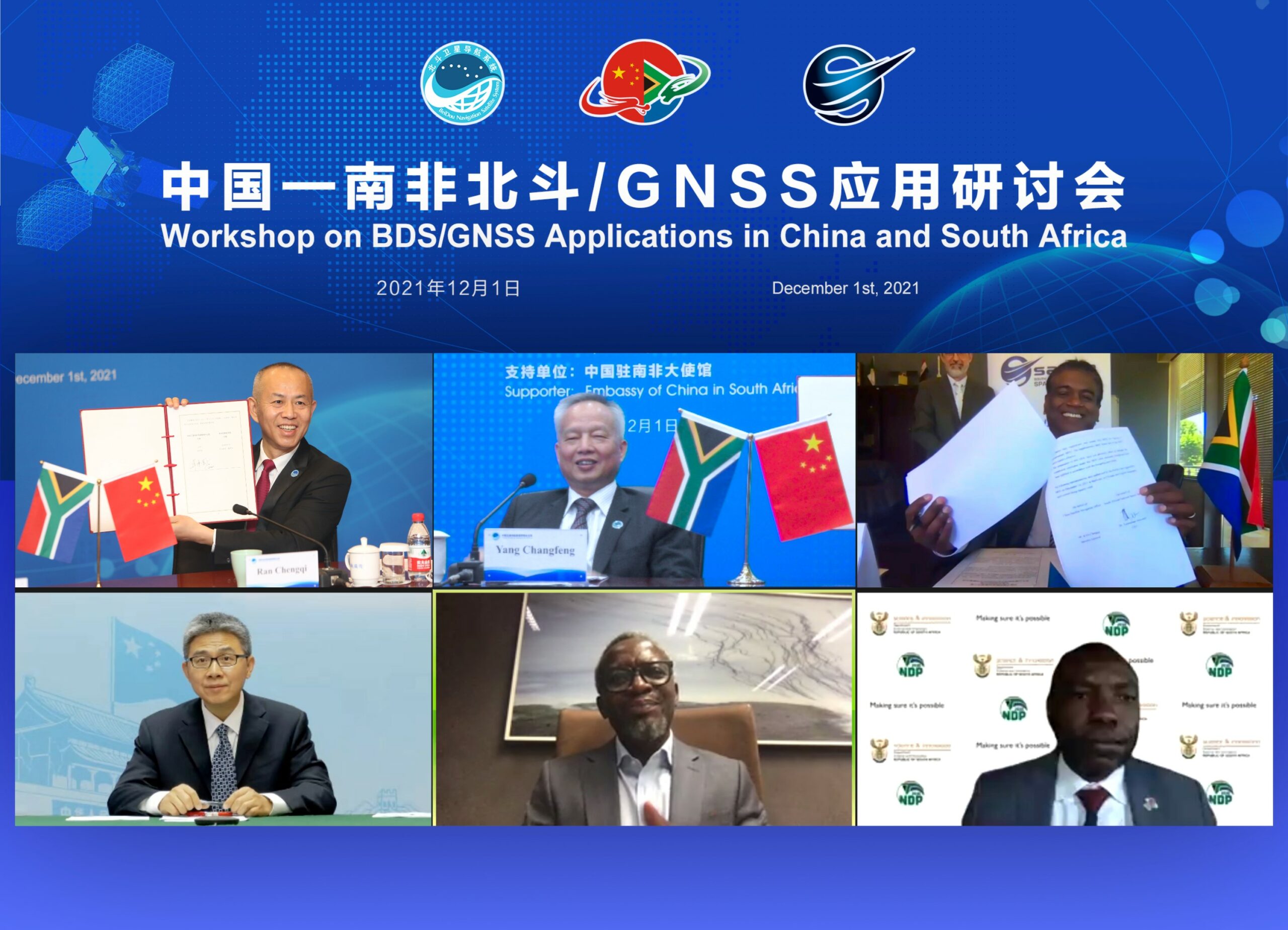 07 Feb

SANSA signs two significant Memoranda of Understanding (MoUs)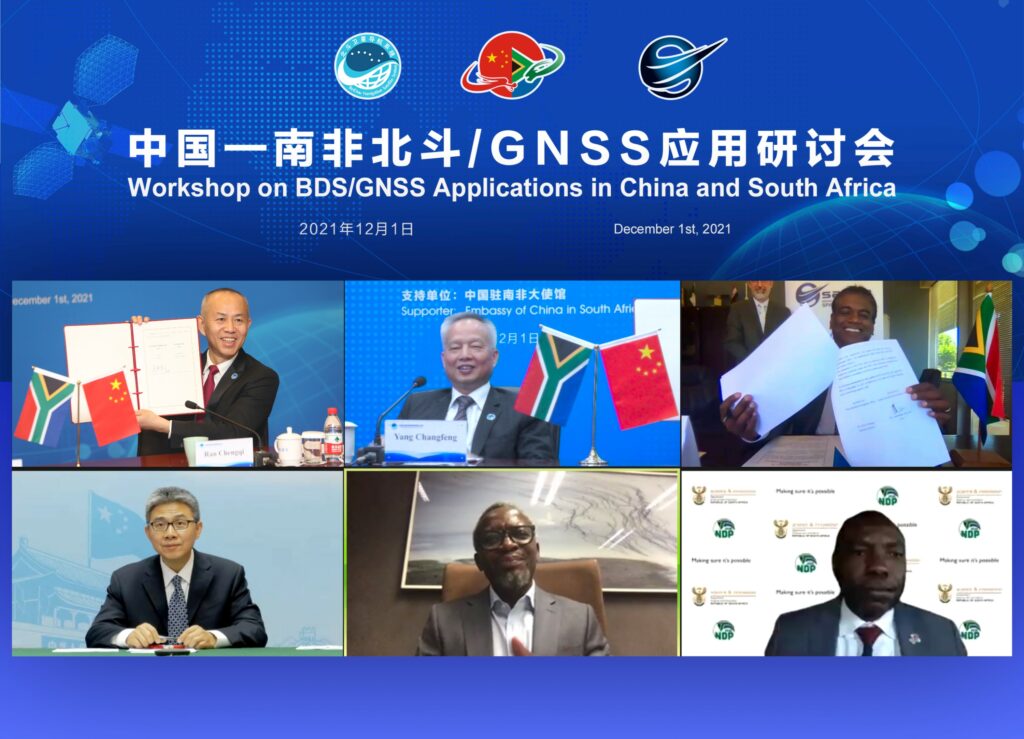 Space partnership between SANSA and UKSA formalised at IAC 2021
The world's largest space conference, the International Astronautical Congress (IAC), took place in October 2021 in Dubai.  At the conference, representatives from SANSA and the United Kingdom Space Agency (UKSA) formally signed a MoU for the benefit of both countries' citizens.
The MoU forges a framework for collaborative activities that include, among others, the following:
Sharing satellites and data for Earth observation purposes
Collaboration on space applications addressing climate change
Fostering research partnerships in space science and technology, with a special focus on space weather
Connecting and supporting local space businesses
Providing national space infrastructure development support as required.
"The discussions towards the development of a MoU began a few years ago with a visit to the UK by a SANSA/industry delegation to identify partnership opportunities, and as the UK High Commission, we are immensely pleased at this result." – UK High Commissioner
The two agencies have in the past been involved in some space projects, and the MoU serves to formalise and enhance the opportunities for a stronger partnership that serves all stakeholders in the space value chain.
"Global partnerships are necessary for the sustainability and success of space programmes and SANSA appreciates and commits to explore opportunities to contribute towards this mutually beneficial collaboration with our colleagues in the UK," said Dr Val Munsami, SANSA CEO.
SANSA and CSNO sign MoU for Satellite Navigation Cooperation for Peaceful Purposes
Science Forum South Africa was held in December 2021. At the space conference, which is a precursor to Science Forum Africa, representatives from SANSA and the China Satellite Navigation Office (CSNO) formally signed a MoU for Satellite Navigation Cooperation for Peaceful Purposes.
The MOU serves to encourage cooperation between the Parties in the field of the Global Navigation Satellite Systems (GNSS) in a framework of equality, cooperation, common benefit and reciprocity in line with the laws and regulations of each country.
The MoU, signed on 1 December 2021, includes the intention for collaboration within the field of satellite navigation, strengthening exchanges and cooperation in the domains of satellite navigation technologies, talents cultivation, applications and industrialisation as well as Research and Applications of BeiDou Navigation Satellite System (BDS) / GNSS in geophysics, space science, geodetic survey and other sectors based on GNSS data among other interest areas.
This MoU is supported by bilateral cooperation between South Africa and China and facilitated through the Department of Science and Innovation (DSI). "This is an exciting endeavour for the country as greater investment and support to the space engineering industry will mean growth in scarce engineering skills, strengthening of the knowledge economy and support to Government's goal of addressing poverty through unemployment," said Mr Mmbonene Moefe, DDG at DSI.
Minister LI Zhigang from the Chinese Embassy in South Africa said in his opening speech: "Signing this MOU will further strengthen both countries' research in the field of satellite navigation testing and evaluation, accelerate the application of Beidou satellite navigation system in transportation, logistics, precision agriculture, public safety among others, and provide more impetus for both China and South Africa to catch up with the 4th industrial revolution and realise the sustained development goals of our two countries."
"SANSA is on a growth trajectory and global partnerships are necessary for sustainability and success of a national space programme that benefits not only South Africans, but the continent. We are eager to establish such partnerships and afford the local industry the opportunity to contribute and benefit in this exciting area of space technology," said Dr Val Munsami, SANSA CEO.
Mr. RAN Chengqi, Director General of China Satellite Navigation Office expressed that "China and South Africa, together with other African countries enjoy huge potentials on satellite navigation cooperation, according to the Vision for Promoting China-Africa Cooperation on BDS released in this November on the First China-Africa BDS Cooperation Forum. CSNO is eager to collaborate with SANSA under the framework of this MoU, to jointly make BDS and navigation satellite systems better serve Africa and the world and benefiting all mankind."