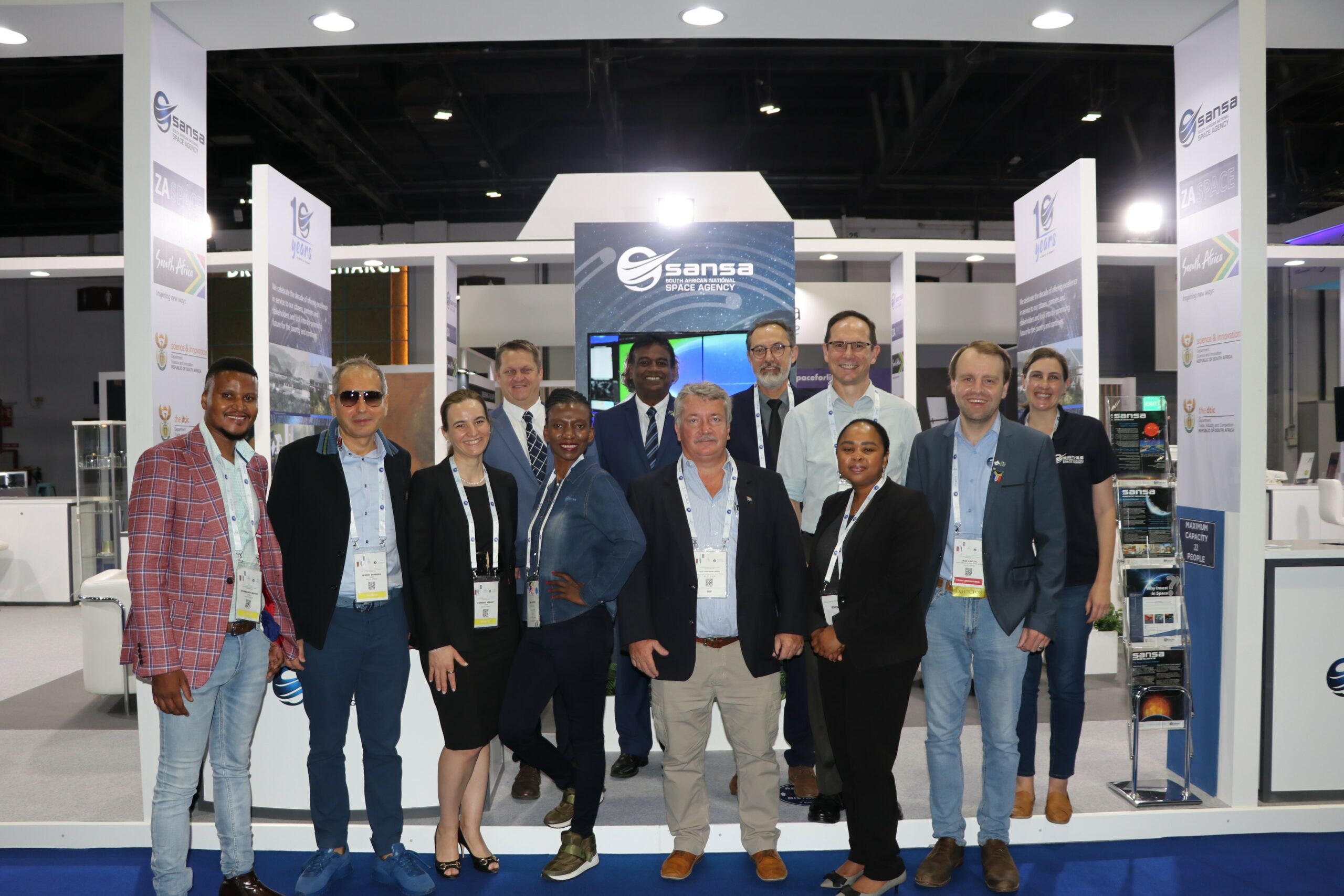 05 Nov

Local goes global at the International Astronautical Congress in Dubai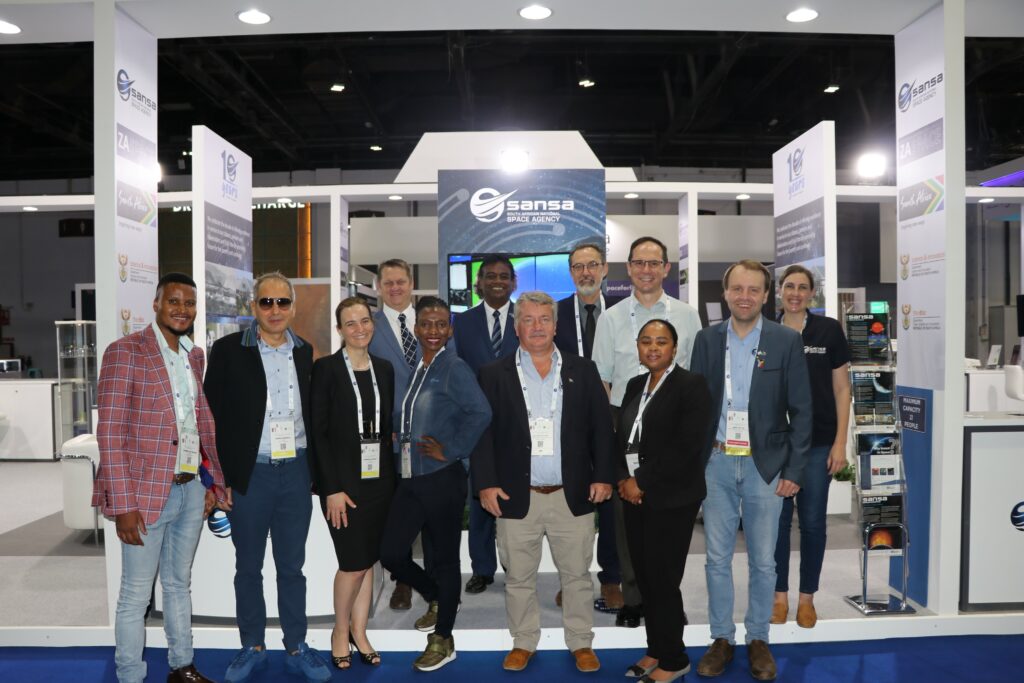 SANSA along with several industry members recently represented the country at the 72nd International Astronautical Congress (IAC) in Dubai, which was held from 25 to 29 October. SANSA is a member of the International Astronautical Federation (IAF), which hosts the world's premier space event annually.
Every year, the global space community – in terms of its major players, leaders and decision makers – gathers for an iconic meeting of minds, to work towards the advancement and betterment of all humankind. High-level stakeholders from space agencies and institutions around the world come together under one roof to exchange information and ideas, as well as to share developments and advances, swap insights and discuss strategies and rising trends.
The IAC is a one-of-a-kind assemblage, unmatched in scale and in scope, unequalled in its reach and its attendance. In 2021 Dubai became the first city in the region to host the high-profile event in its seventy-year history. With South Africa being in the same region as the UAE, SANSA saw this as an extremely positive sign. It reflected a serious vote of confidence for emerging space nations.
"Supported by the Department of Science and Innovation (DSI), Brand South Africa and the Department of Trade & Industry Commission, we remain committed to provide the platform to showcase the South African space industry capabilities, expertise and potential alongside SANSA and ZASpace (our South African space industry body). In representing South Africa, we cemented our reputation as a globally strategic and relevant partner in the space industry.
"Several local companies joined SANSA to participate in the IAC coordinated by ZASpace. Some of them presented technical papers, while others showcased innovative products and services at the South African pavilion," said Ntoshane Mohlamonyane, Strategic Manager to the SANSA CEO.
"Many of our established businesses have frequently attended the IAC, but this year, the partnership and support from both SANSA and the DSI made this event particularly significant. South African space tech companies are globally relevant and competitive. Creating this platform for their international promotion bodes well for the growth of these businesses and therefore our industry as a whole," said Kamal Ramsingh, CEO of ZASpace Inc.
"SANSA has only been in existence for 10 years and attending the annual IAC provides a wonderful opportunity for us to increase worldwide awareness of South Africa's space expertise, as well as our growing capabilities and massive potential as space nation," said Ntoshane.
About the International Astronautical Congress (IAC)
Since its formation, the IAC has grown into a site of collaboration and cooperation on multiple levels, and as such garners the presence of high-profile representatives from international space agencies and institutions.
The IAC attracts more than 4 000 participants from around the world each year – top space agency officials and delegations, astronauts, industry stalwarts, scientists and engineers, press and public, attend the congress in significant numbers.
This year, IAC participants included the following:
Heads of global space agencies, high-level officials and executives
Policy and decision makers and legal experts
Industry representatives and innovators
Astronauts, scientists, engineers and specialists
Researchers and academics
Young professionals and students
Members of the press
About the International Astronautical Federation (IAF)
Created in 1951 to foster dialogue between scientists around the world, and to support international cooperation in all space related activities, the IAF continues to connect all space people through its congress, the International Astronautical Congress (IAC). The Federation is the world's leading space advocacy body with more than 390 members, including all key space agencies, companies, societies, associations, museums and institutes across 6 continents and 68 countries.
Following its theme this year – "A space-faring world cooperating for the benefit of humanity" and its motto "Connecting @ll Space People", over 40 administrative and technical committees support the Federation in its mission to advance knowledge about space and to foster the development of space assets by facilitating global cooperation. As organiser of the annual IAC as well as other meetings on specific subjects, the IAF actively encourages the development of space for peaceful purposes and supports the dissemination of scientific and technical information related to space.