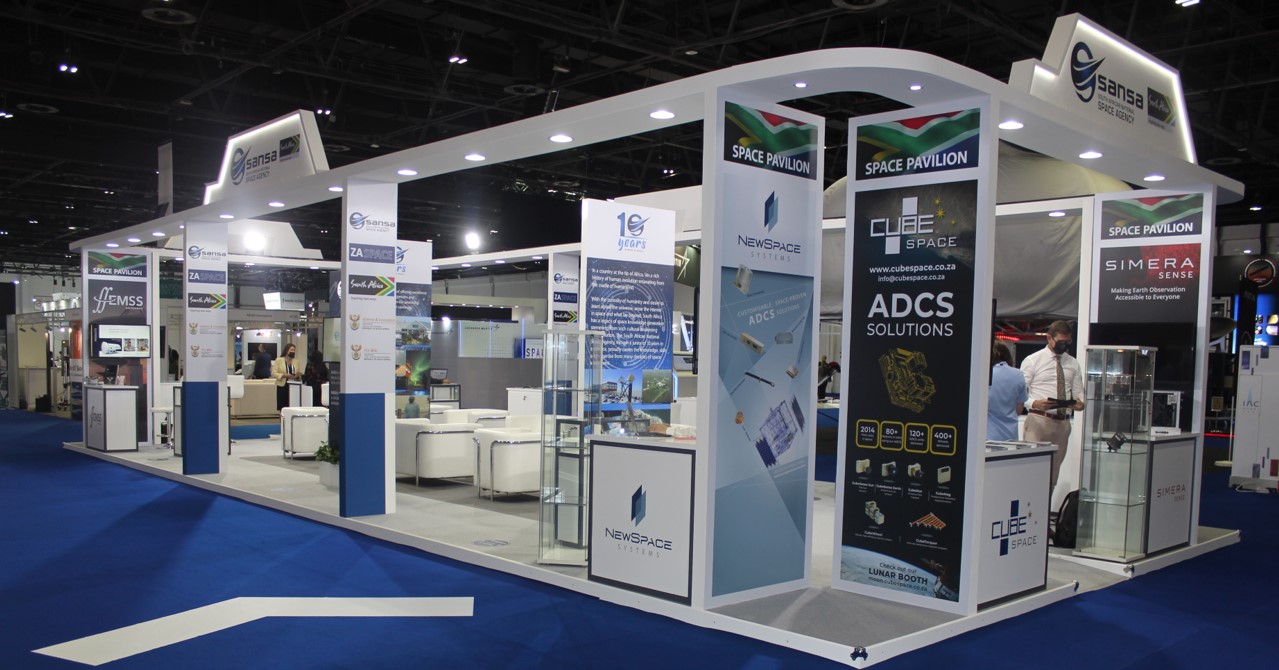 25 Oct

Local Space Industry shines on the global IAC stage

From 25-29 October 2021, The South African National Space Agency (SANSA) in proud partnership with the Department of Science and Innovation (DSI), the Department of Trade, Industry and Competition (the dtic), ZASpace Inc and BrandSA, will support the profiling of some of the local space industry representatives at the world's largest space conference, the International Astronautical Congress (IAC) in Dubai.

SANSA developed an attractive South African space pavilion exhibition to accommodate the showcasing of products and services of eight industry partners (all members of ZASpace Inc) to the global space community. Attendance to the IAC is expected to be in excess of 4000 delegates comprising Heads of space Agencies/ organisations, global space industry players to the extensive space academic representation.

Apart from the impressive display of South African technology and innovation, the delegation will participate in numerous aspects of the technical programme as well as the establishment of important partnerships through Memorandum of Understanding (MoU) signings between SANSA and various space agencies. 'These partnerships are crucial for South Africa to be able to access and participate in impactful space missions and knowledge generation. Some of the agreements being confirmed at the IAC include MoUs with Ukraine, UKSA and bilaterals with Luxemburg Space Agency and, Brazilian Space Agency." said Dr Val Munsami, SANSA CEO who also holds the Chair of the Administrative Committee for Developing Countries and Emerging Communities of the International Astronautical Federation.

BrandSA is currently participating at the Dubai EXPO showcasing the vast and diverse array of economic, cultural and tourism opportunities of South Africa to the world. This world class investment platform is regarded as the oldest and largest international event on the planet.

The hosting of the IAC in Dubai serves to provide an extension to the Dubai Expo (1 October 2021- 31 March 2022) beyond the impressive virtual experience by enabling a powerful physical platform for the country to draw investment and grow the economy through exposing the growth and innovation potential of the local space industry.

Government support is critical for the sustainability and success of space programmes and the DSI and the dtic have committed to contribute towards public-private collaboration in growing the national space programme and national space assets.