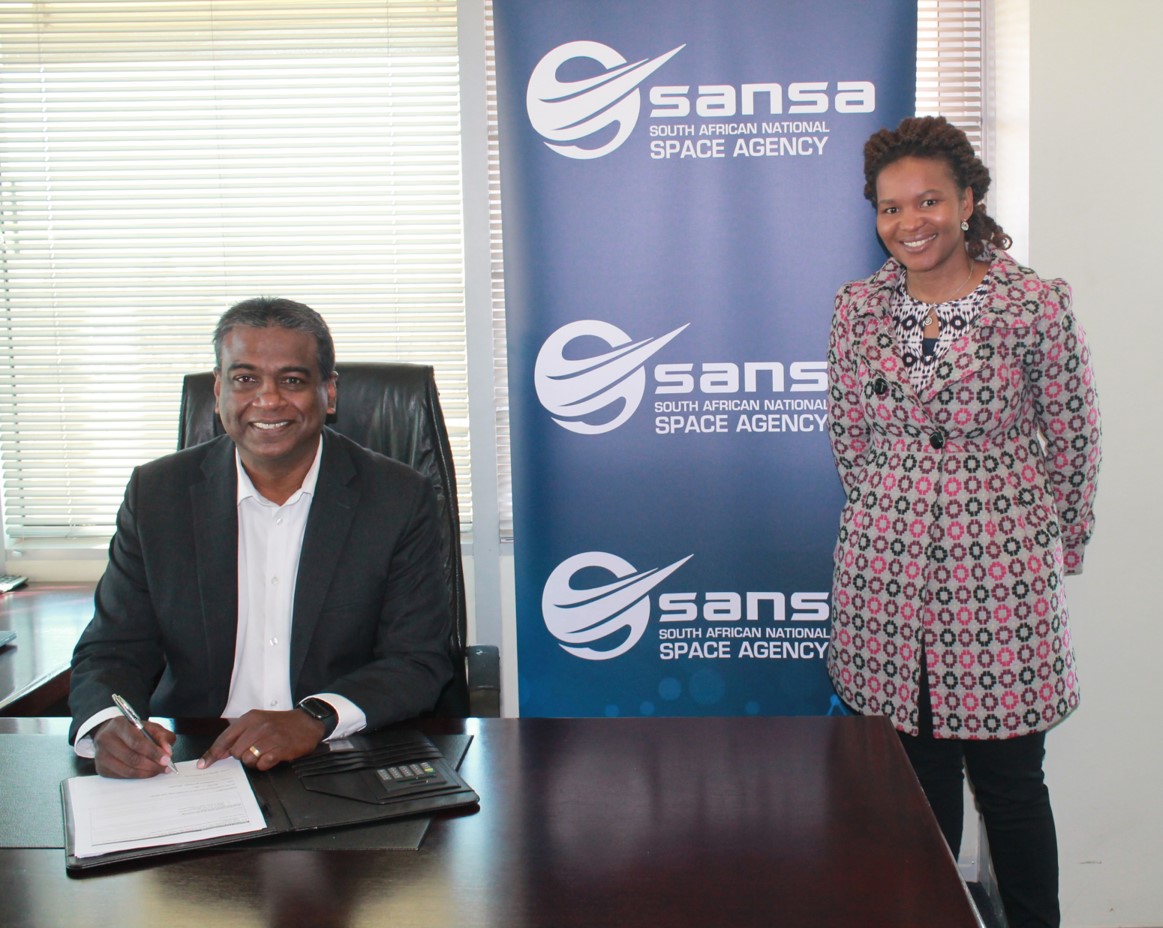 20 Aug

SANSA chosen to host Digital Earth Africa's Programme Management Office

Digital Earth Africa is an ongoing international programme that makes Earth observation (EO) data free and accessible. It delivers decision-ready products to the African continent, thereby helping to improve the lives of people across Africa by translating EO data into insights that support sustainable development.

After a careful selection process, Digital Earth Africa has selected SANSA to host its Programme Management Office (PMO). The selection was made after a thorough assessment by an independent panel, with the majority representation from African organisations.
The good news for Africa?
The appointment of SANSA marks a significant milestone in establishing an Africa-based infrastructure for Digital Earth Africa, as the partnership will help to ensure that the platform remains responsive to the needs, challenges and priorities of the continent.
With SANSA hosting the PMO, Digital Earth Africa is well-positioned to continue providing routine, reliable and free access to Earth observation data to tackle some of Africa's greatest socio-economic-sustainability challenges as well as develop an ecosystem for innovation across sectors.
Based in Pretoria, the PMO will provide on-going leadership and direction as the programme continues to deliver upon its strategic objectives. Adam Lewis, Managing Director of the Digital Earth Africa Establishment Team, was thrilled about the appointment.
"It has always been fundamental for Digital Earth Africa to become fully operational in Africa, and I am delighted to announce this vital step in Digital Earth Africa's growth. An Africa-based PMO allows us to tailor our platform even more to the needs of our users. It also signals an important step towards the complete transition of Digital Earth Africa to be owned and run by African organisations and stakeholders."
What does this mean for SANSA?
The appointment ties in directly with SANSA's vision of achieving, "an integrated National Space Capability that responds to socio-economic challenges in Africa by 2030". The coordination of the PMO through SANSA aligns with and supports the objectives of using space knowledge and technology to benefit of all citizens on the continent. It also gives impetus to an operational African space programme that has been on the cards for a while.
Africa's future looks bright, thanks to this exciting new partnership, which is underpinned by the aligned missions and visions of SANSA and Digital Earth Africa, as well as the capacity and capability of SANSA to host this important PMO.