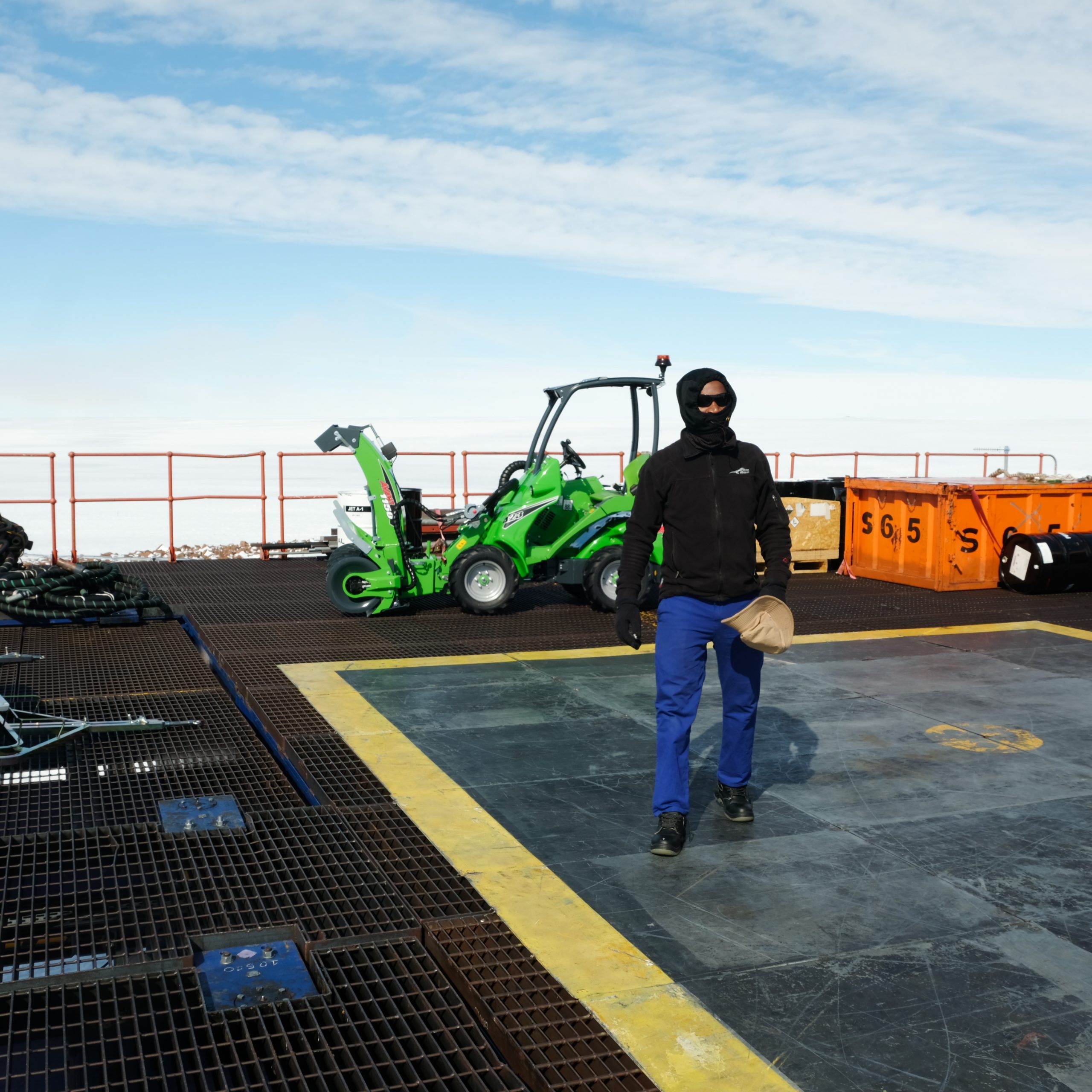 04 Jun

Chasing Auroras

Chasing Auroras

By Vhulahani Manukha

It all started on the 10th of December 2019 when Pierre Retief  and I departed for Antarctica. The preparations before the departure were not challenging since we left before the Coronavirus outbreak. During our training in Cape Town, I learned many things and one thing that caught my attention was the Cold Weather training. This is where we learned about Snow Burns and Frost Bites. The University of Cape Town also gave a talk about all the risks and dangers associated with crevasses in Antarctica. I must admit that after these talks, I was a bit worried, sceptical and nervous at the same time, more especially after learning that all the team members are bound to take CAT TRAINS trips to the Ice shelf.

The takeover crew from  SANSA included two SANSA staff members, Mr Stephanus Schoeman (Engineer and Team Leader) and Thomas Chauque (SANSA instrumentation Technician). It also included Ms Camilla Smyth and Ms Tumi Molamu (both SANSA Volunteers). In Antarctica, we joined Ms Mpati Boleme and Mr Travis Duck who are both SANSA overwintering Engineers who formed part of the 58th crew of the South African National Antarctic Expedition. On the 25th of January 2020, we had a takeover function where Pierre and I officially relieved Mpati and Travis.

During my stay in Antarctica, it came as a surprise that going on CAT trains became one of my favourite things. I think spending most of my time inside the base might have triggered the desire to go outside regardless of all the prior fears I might have had.

One of the scary but yet fun things that happened was when they had to swing us across with the crane from the ship to the ice shelf. It was also amazing to witness the final sunset knowing that the sun will only rise again after three months and also to see the sunrise after being in the darkness for three months. I must say, I enjoyed the three months of daylight the most. In  Antarctica, there is no official time zone.  We had to decide and choose our preferred time zone as a team. We celebrated all the special days such as Father's Day, Christmas, New year,  Birthdays,  and we organized movie nights and played sports and games as a team. We also took part in a five minutes-long movie competition, where we had an opportunity to showcase our skills in movie directing, script editing, and acting.

One of the reasons I  overwintered was to get to see auroras, and due to solar minimum, I unfortunately couldn't and for that reason, I would consider doing it again.