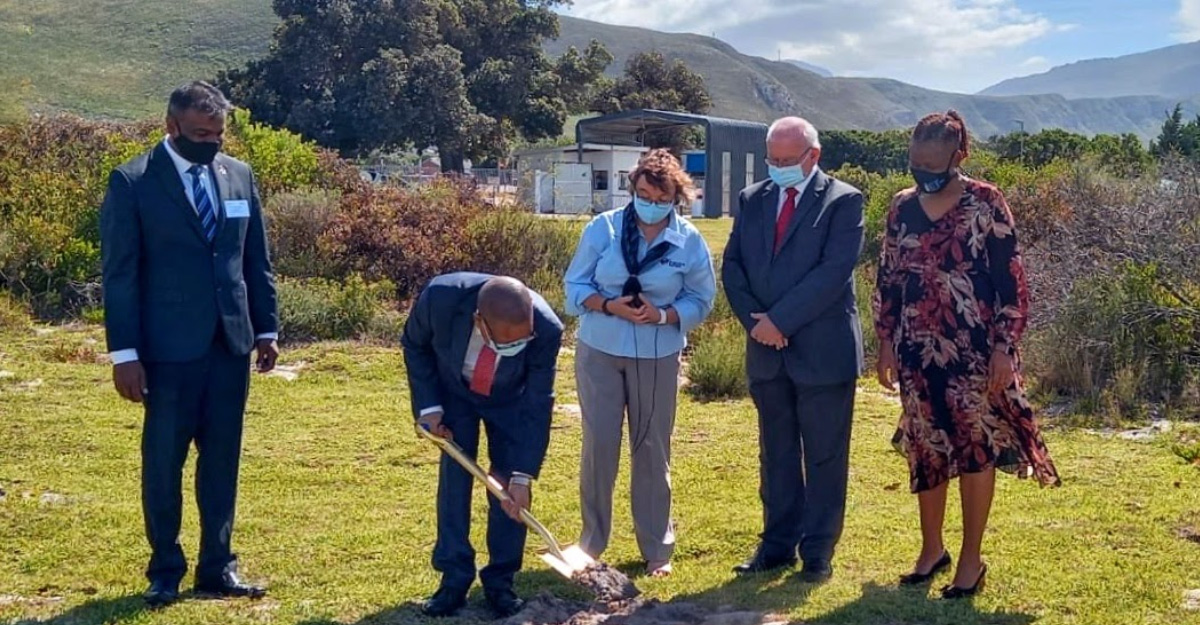 29 Mar

Groundbreaking ceremony for Space Weather Centre

SANSA broke ground at the site of the new 24-hour Regional Space Weather Centre during the official sod-turning ceremony in Hermanus on 9 March 2021. Minister of Higher Education, Science and Technology, Dr. Blade Nzimande, attended the event after he toured the SANSA facilities in Hermanus.

"I am very impressed with what I see here today", said Nzimande after the tour, speaking with the many people involved in making the new space weather centre a reality. "Space weather is a global challenge and South Africa is positioning itself to be part of the solution to that challenge."

"More than 10 years ago we had a dream. Our dream was to become part of the solution for the global challenge that is space weather," said Managing director of Space Science, Dr. Lee-Anne McKinnell. "We became a member of the International Space Environment Service (ISES)  and began to fulfill the goal to be the regional warning center for space weather in Africa."

SANSA initiated the current centre with a narrow research focus on the effects of space weather on high frequency communications. "We were in the right place at the right time when the conversation moved to the International Civil Aviation Organisation (ICAO)", said McKinnell. 

After ICAO's year-long assessment in 2018, it designated the Space Weather Centre in Hermanus as a space weather information provider to the aviation industry. SANSA shares its unique ICAO designation as a single organisation –as opposed to the others grouped together into consortia– with only one other entity, namely the USA Space Weather Prediction Center, which is 30 years older.

READ MORE: Space weather centre ready for R90 million upgrade

For SANSA board chair, Xoliswa Kekana, the new centre will put South African space scientists and young graduates on equal footing with the rest of the world. "Solving African problems through young African researchers will allow us to keep punching above our weight," said Kekana.

"As we celebrate 10 years of SANSA, we are a teenager striving for excellence and we are excited about that!"

The 24-hour Regional Space Weather Centre will be operational by November 2022.