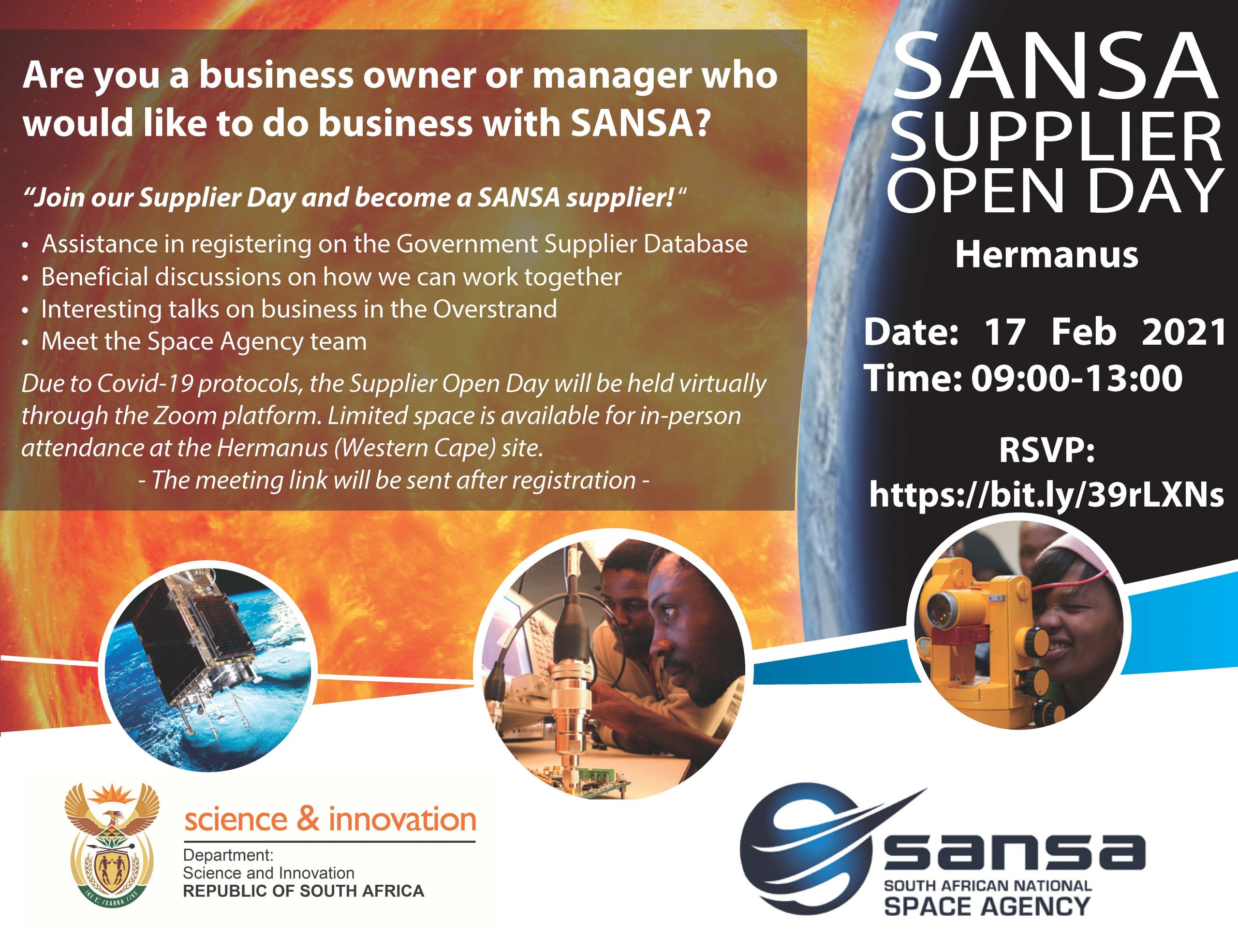 10 Feb

Businesses invited to Supplier Open Day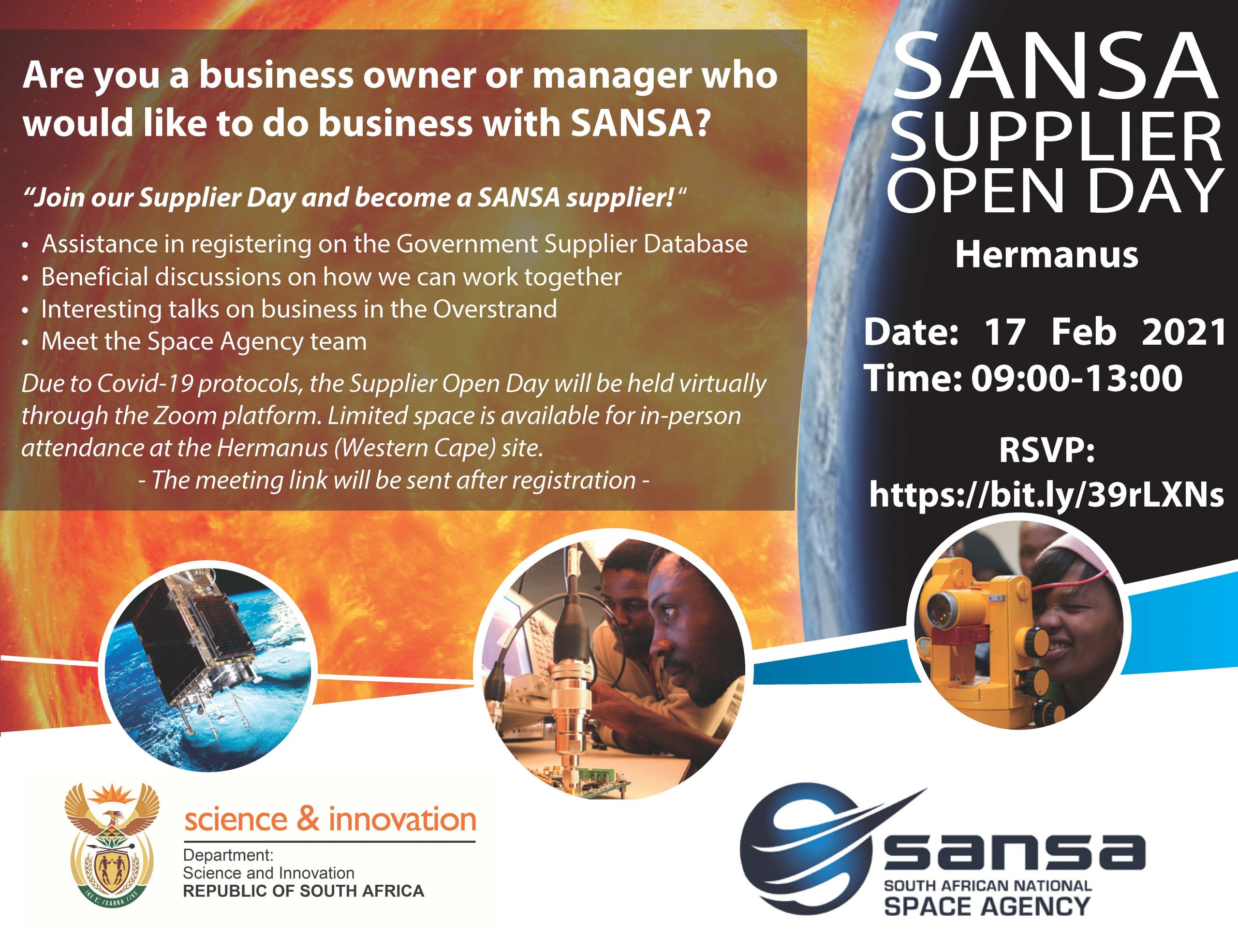 Businesses invited to Supplier Open Day
Business owners and managers are invited to attend the South African National Space Agency's Supplier Open Day on Wednesday 17 February.
The event will take place at SANSA in Hermanus and on our digital platform, allowing businesses from across the country to benefit from this open day.
The event takes place from 09:00 to 13:00 on Zoom and businesses can expect a full overview of how to do business with SANSA. This includes assistance with registering on the Government Central Supplier Database (CSD). There will be beneficial discussions on how we can work together and an opportunity to meet the SANSA team.
Due to Covid-19 protocols, the Supplier Open Day will be held virtually through the Zoom platform. Limited space is available for in-person attendance at the Hermanus (Western Cape) site.
The meeting link will be sent after registration. Follow this link to register: https://bit.ly/39rLXNs.