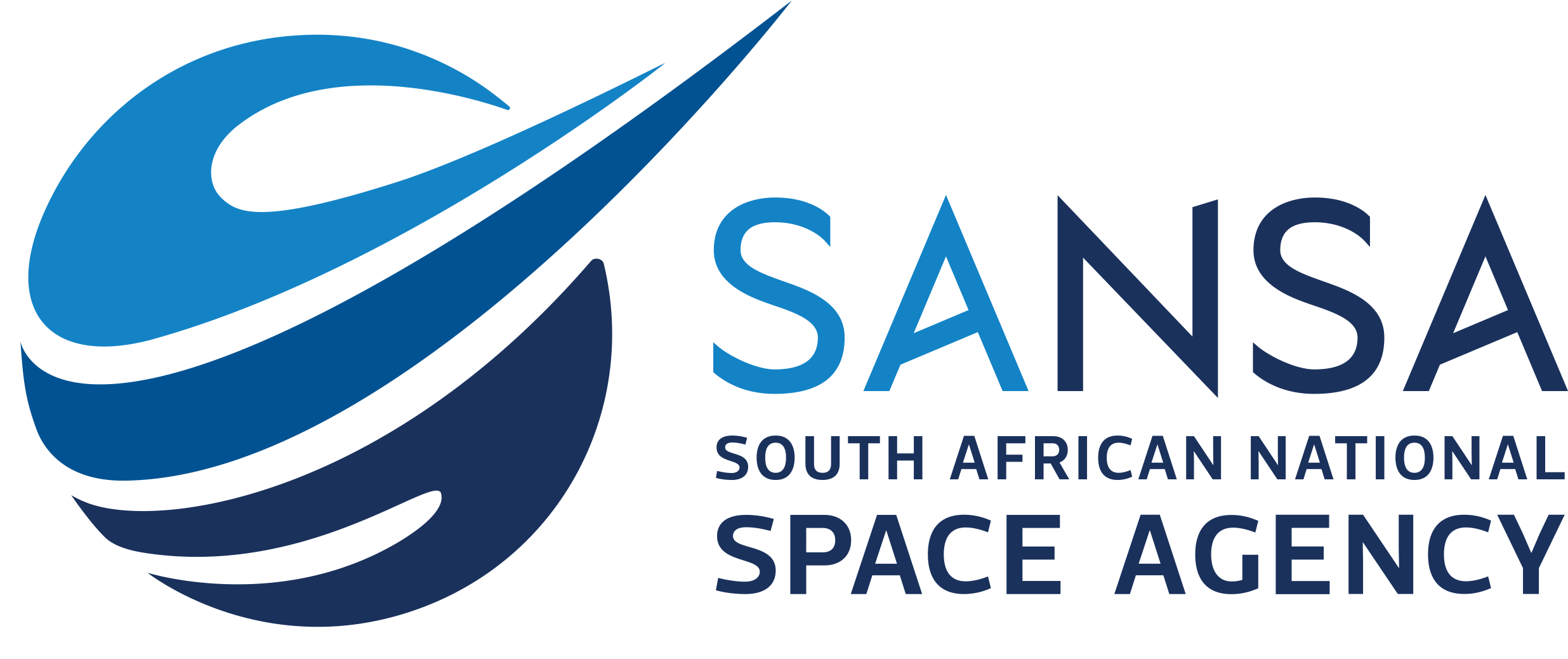 05 Nov

Vacancy Re-Advertisement – CEO of SANSA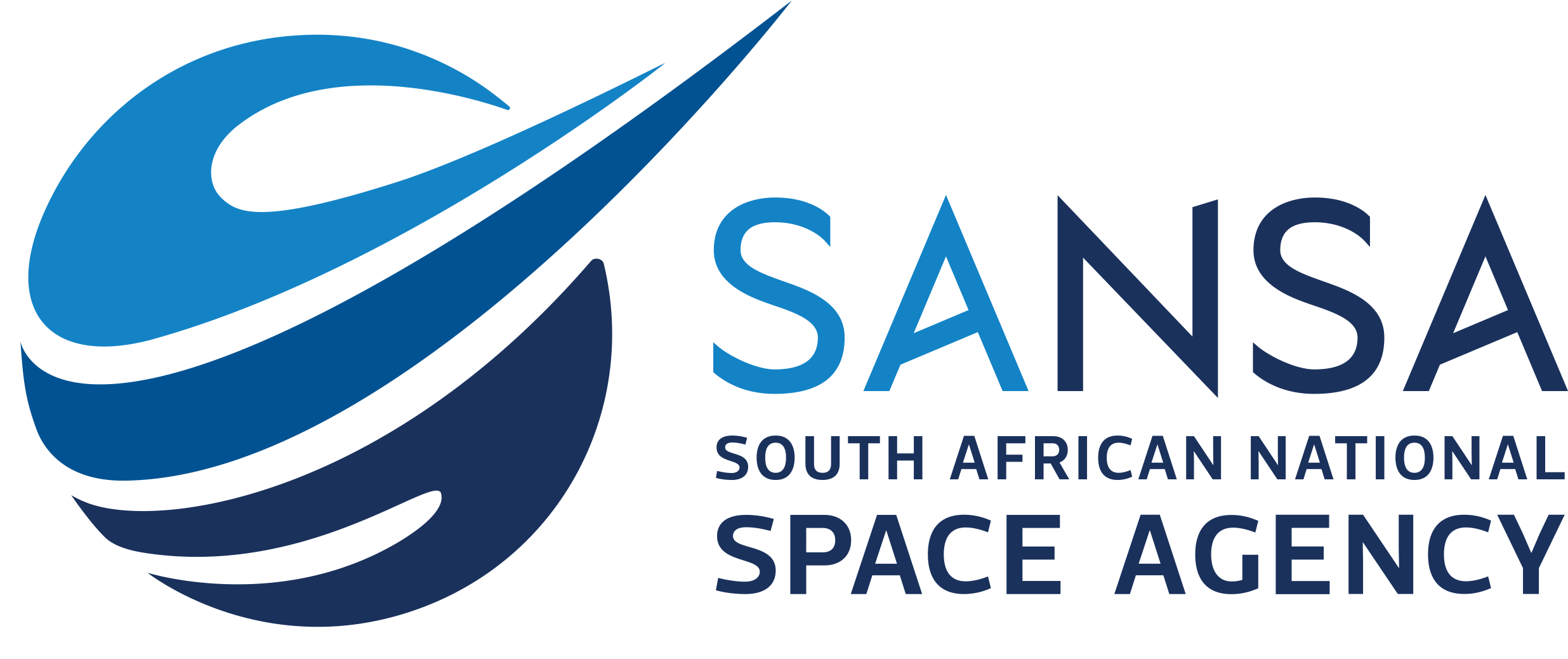 The South African National Space Agency (SANSA) is a public entity under the National Department of Science and Innovation.
SANSA has a mandate to drive the promotion and use of space and cooperation in space-related activities. To achieve this mandate, the Agency fosters research in space science and technology, advances space engineering programmes, and supports the creation of an environment conducive to industrial development in space technologies within the framework of national government policy. More information about the organisation can be found at http://www.sansa.org.za
SANSA is committed to attracting, developing, and retaining employees who are passionate about the success of the national space industry. Personal growth, one of our values, encourages employees to invest time in education and training through bursaries and training courses.
SANSA thrives on our employees' creativity, competencies, expertise, and ingenuity to succeed in a high-performing environment. Aspire to the SANSA values of Customer Centric, Collaboration and Teamwork, Innovation and Solutions Driven, Responsive to Opportunities and Having Fun Together. SANSA could be the place for you.
The following opportunity exists in Pretoria, Gauteng, to be filled by a values-driven strategic thinker with the relevant skills, drive, competencies, and qualifications.
Five-Year Fixed-Term Performance-Based Contract
Reporting to the Chairperson of the Board, the successful incumbent will be responsible for developing and implementing the organisational strategy, related policies and plans that enable organisational success. This includes growing the space industry products and services through effective research, development and innovation.
The ideal candidate must have the following:
• A Masters degree in a relevant space science and/or engineering domain is required
• An MBA/MBL degree is an added advantage.
• A track record of strategic delivery and proven experience of leadership and management of strategic plans.
• A track record of leadership, stakeholder and board relations and change management gained at a senior management level with the proven ability to manage large teams of highly motivated employees
• At least 10 years of senior/executive-level management experience, 5 years of which ideally will be in the private sector experience in the aerospace, defence, electro technical or similar sectors
• Exceptional financial acumen with at least 5 years of experience in managing public sector budgets and financial performance (PFMA).
Responsibilities will include, but not limited to:
• Driving the strategic direction of SANSA, demonstrating an understanding of the opportunities in local and international markets, and engaging with key stakeholders in overseeing the development and implementation of the Agency's strategy in line with its mandate and purpose.
• Ensure full implementation of the approved New Business Model.
• Ensuring implementation of the change management programme.
• Ensuring sound corporate governance principles by overseeing the implementation of all governance standards and frameworks, good governance practices, and compliance requirements for all governance structures.
• Ensuring SANSA is adequately capitalised and overseeing the development, upgrading and maintenance of systems and infrastructure.
• Ensuring systems are in place for effective risk management and that appropriate internal controls are in place to ensure organisation-wide legislative compliance.
• Promoting a conducive environment that supports the development of innovative space products, services, and applications to drive revenue generation, growth, and sustainability.
• Leading initiatives to promote the integration of the local market into continental and international R&D initiatives and driving incubation programmes to develop the local space capacity.
• Ensuring SANSA establishes Information and Communication Technology systems aligned to the Space Industry Fourth Industrial Revolution (4IR).
• Ensuring the SANSA vision is successfully translated into reality by playing a leading role in the planning, communicating, and implementing of the Agency's change management processes.
Please NOTE that the appointment will be on a level commensurate with qualifications, experience, and skills.
Competency assessment and psychometric testing will form part of the selection process and the successful candidate will be required to undergo top-level security clearance, combined credit, fraud and criminal, citizenship, nationality, qualification, employment history, directorship, home affairs ID number match and permanent residence permit verification and background checks.
SANSA reserves the right not to make an appointment.
SANSA subscribes to the principles of Employment Equity and welcomes applications from all persons with disabilities.
Preference will be given to candidates in accordance with this.
Closing date: 18 November 2022
If you meet the above requirements, please submit your detailed CV and cover letter including certified copies of qualifications and a certified South African ID copy to the following platform: executives@phakipersonnel.co.za For enquiries, please contact Rebeccah Hatlane on (011) 941 1953.
Communication will only be conducted with short-listed candidates. If applicants have not heard from us within 4 weeks of closing, they must assume that their applications were unsuccessful.