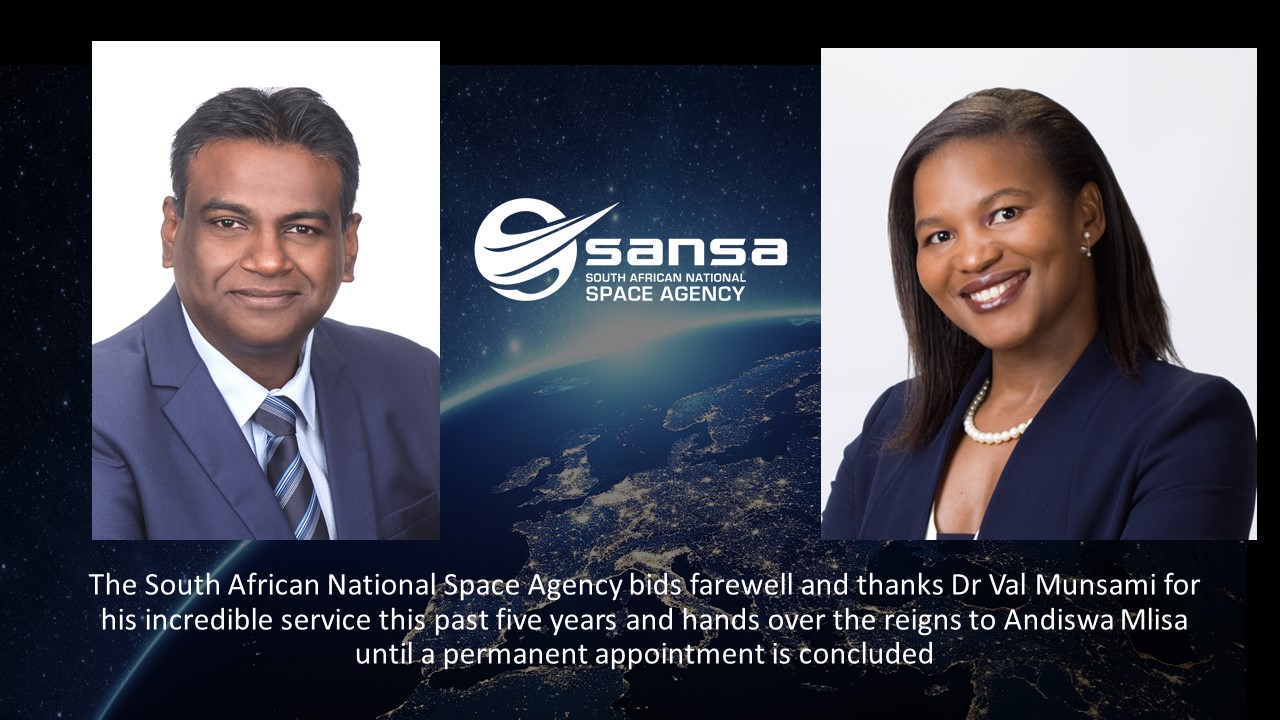 26 Feb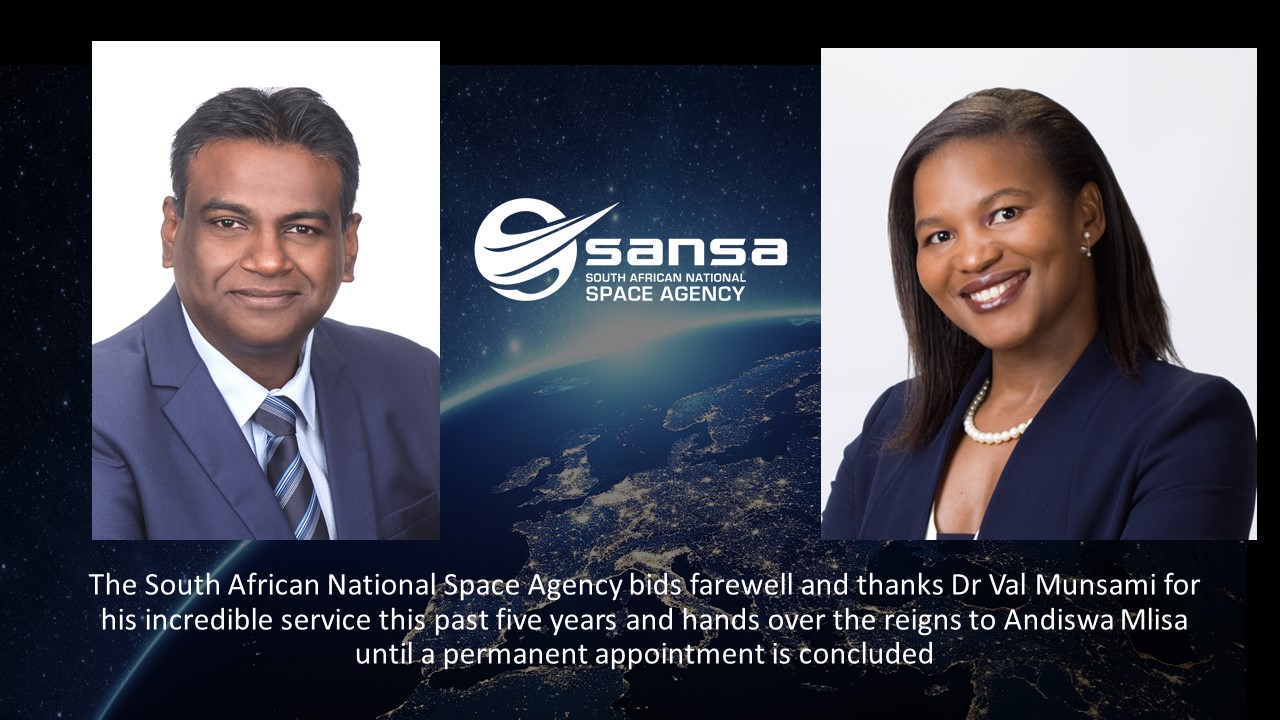 Farewell Dr Munsami and welcome to Interim CEO
The South African National Space Agency (SANSA), in its 11th year of operation announces the resignation of Dr Valanathan Munsami from the employ of the Agency. Dr Munsami has been CEO for the past five years and made significant progress to elevate the profile and implement aspirational programmes and establish critical partnerships for the success of SANSA.
He has a rich history in Space Science and extensive experience that is sure to contribute to his next career endeavour. Dr. Munsami holds a PhD in Physics, a Master of Business Leadership, a Space Studies Program Diploma, and a Certificate in International Air, Space, and Telecommunications Law.
He worked in South Africa's Secretariat for the non-proliferation of weapons of mass destruction, managed the implementation of a suite of bilateral and multilateral science and technology agreements, was involved in the development of South Africa's National Space Strategy and National Space Policy, and oversaw the establishment of the South African National Space Agency (SANSA).
He led the development of South Africa's Multi-Wavelength Astronomy Strategy and the SKA Readiness Strategy for Africa and conceptualized the model for the Pan African Space Science University Institute. He also Chaired the African Union Space Working Group, which was tasked with the development of the African Space Policy and Strategy that was approved in January 2016. As of January 2017, he has been appointed as the CEO of SANSA.
He was the Vice President of the International Astronautics Federation, but currently Chairs the IAF Administrative Committee for Developing Countries and Emerging Communities. He also served on the South African Council for Space Affairs (SACSA) for a number of terms. He is an academician of the International Academy of Astronautics (IAA) and sits on the Advisory Boards of the Space Generation Advisory Council and the Global Space Congress, and on the Board of Trustees for the International Academy of Science.
He has published several scientific and policy-related journal articles and sits on the Springer Editorial Advisory Board for the Southern Space Studies Series.
He also Chaired the Committee of Heads of Organisations of Research and Technology (COHORT), which comprises 21 science and technology institutions in South Africa. The Agency and Board are saddened to have Dr Munsami leave as the future of SANSA is being cemented through a revised strategy looking to fulfil a greater mandate and the developments arising from the Space Infrastructure Hub for the benefit of growing the space economy and creating skills and employment with an efficient space industry. As the process to recruit a new CEO for SANSA continues, Ms Andiswa Mlisa (currently the Managing Director: Earth Observation) will hold the reigns for the next six months.