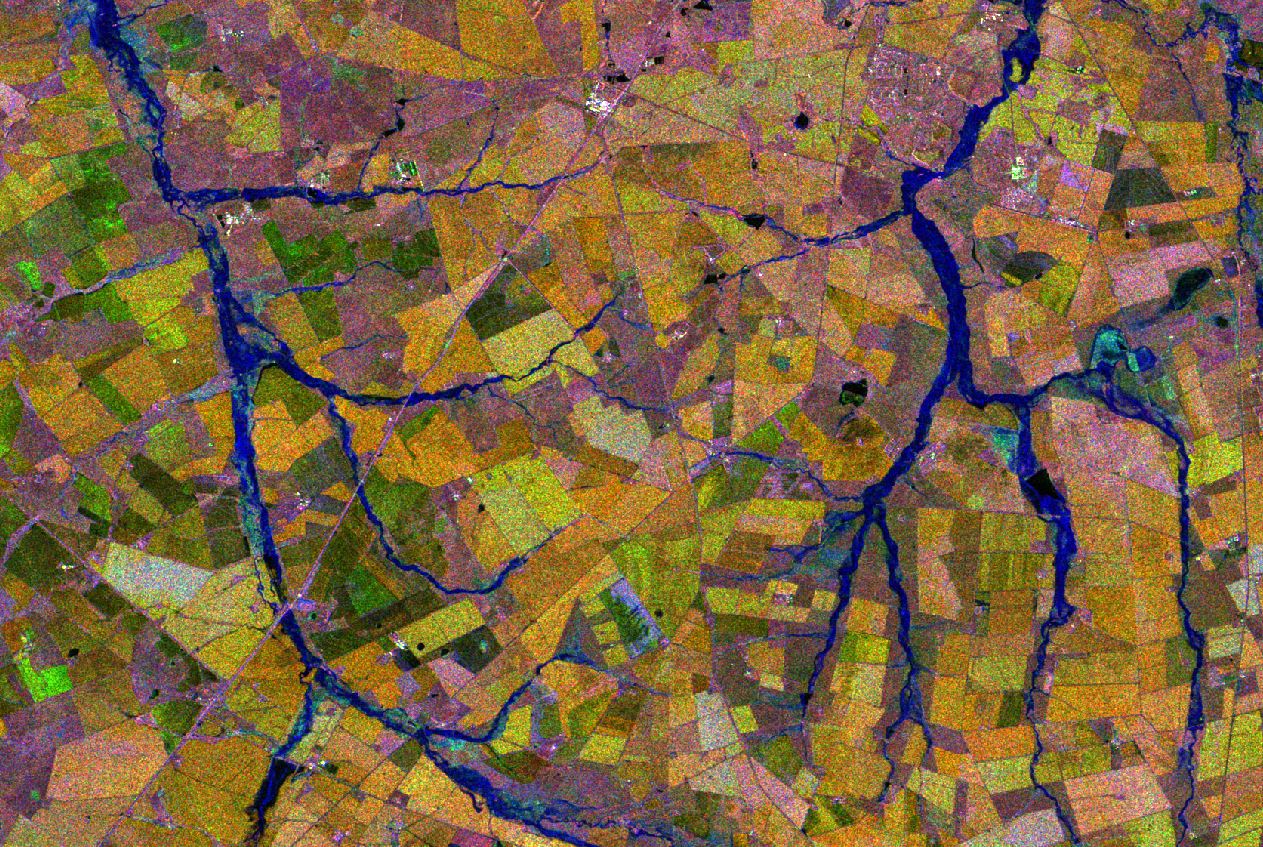 17 Feb
South African National Space Agency (SANSA) disaster management tools
South Africa has been experiencing heavy rainfalls over the past weeks. heavy rainfall have caused flooding in various parts of the country affecting thousands of households.
SANSA has developed disaster management tools that can provide relevant authorities with early warning of floods and information on high-risk flooding areas. SANSA also has a capability to monitor flooding and provide authorities with relevant satellite imagery to assist with post flood disaster management. SANSA also provides veld fires analysis reports to legal professionals and insurance companies.
The flooding in the City of Tshwane area Eerste Fabriek , Nellmapius are flagged by the model indicating the risk of flooding. The Earth Observation Satellite map shows households at risk of flooding. These are households on the "blue shaded part" of the map. The blue indicate an area water discharge from the Pienaars river can potentially reach resulting in flooding households near to the river.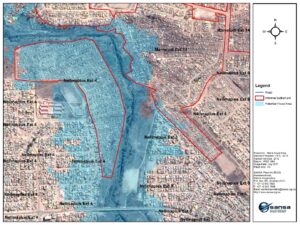 Flood risk in Nellmapius covering various extensions. (Source map: SANSA Earth Observation)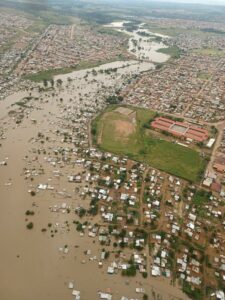 Flooding in Eerste Fabriek, Nellmapius (Image source: City of Tshwane)