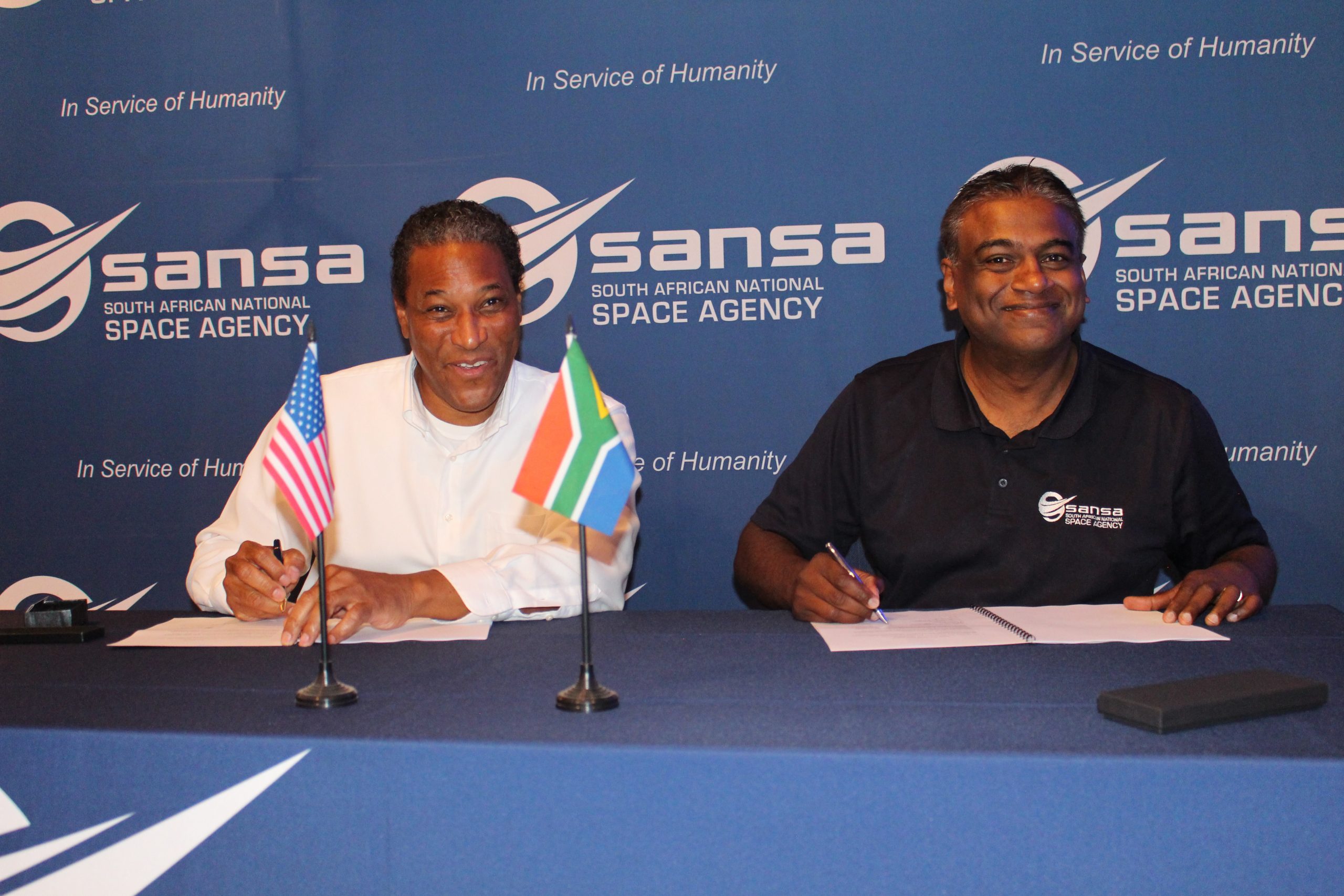 17 Jun

SANSA and NASA make steady progress in a study activity.

In a recent statement from the virtual meeting held by the South African cabinet, the South African National Space Agency (SANSA) has been given a go ahead to collaborate with the U.S. National Aeronautics and Space Administration (NASA) in conducting a study to investigate the technical, environmental, and operational feasibility of establishing and hosting a space vehicle tracking and communications ground station in South Africa.

The intention of the study is to confirm whether an identified area near Matjiesfontein in the Western Cape would be suitable for hosting such a facility in the region.

According to Raoul Hodges, the Managing Director of Space Operations, "the study will look at the regions' environmental conditions, suitability of the site in terms of access, infrastructure and services. The study also investigates the regulatory environment of South Africa and the local capabilities to support deep space antennas."

South Africa and Matjiesfontein have been considered as a potential hosting site for the ground station as a result of the advantageous geographical positioning of the country, as well as the consistent excellent service delivery and technical capabilities offered by SANSA.

Dr. Val Munsami the Chief Executive Officer of SANSA states, "Our strong relationships with international space agencies such as NASA enables South Africa to be well positioned with global partners which provides our country with opportunities to compete and participate in international space programmes, which contributes to the development of more careers in the science and technology field as well as the industry."

The outcome of the study will enable progress towards setting up a facility for space vehicle tracking and communications to form part of a global network and other long-term partnership projects between SANSA and NASA. The deep space antennas will enable missions such as NASA's Artemis program, which will send the first woman and the next man to the Moon, and conduct missions beyond the Moon.

"Such projects and partnerships stand to benefit our local space industry, academia and communities through knowledge and skills development, as well as propel South Africa's intention in growing its knowledge economy," concludes Dr. Munsami.