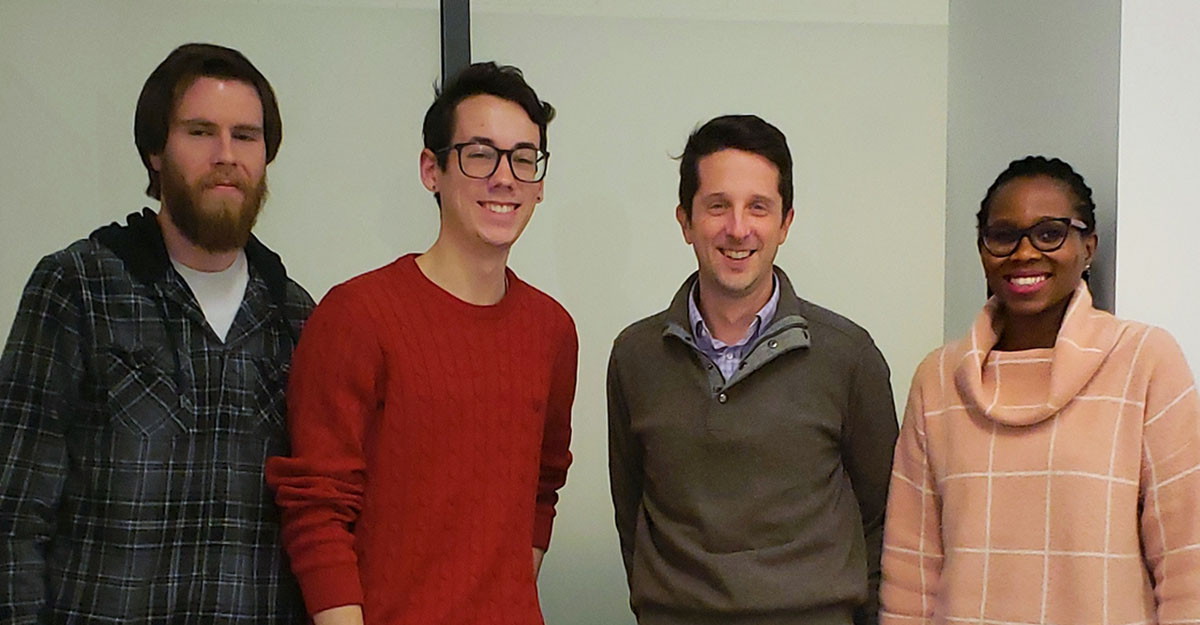 20 Mar

SANSA Fulbright scholar pushes for new optical studies into Africa's ionosphere

One of Dr. Zama Katamzi-Joseph's aims during a trip to the United States as a 2019-2020 Fulbright Visiting Scholar was to help establish a research collaboration with an American group to further her work on ionospheric dynamics over Africa.

In October 2019, Katamzi-Joseph visited the University of Illinois, Urbana-Champaign to study nighttime traveling ionospheric disturbances (TIDs). TIDs are important as they can affect high frequency (HF) communication systems, such as trans-oceanic air travel. 

Hosted by the university's Electrical & Computer Engineering department, Katamzi-Joseph had access to data from the Fabry-Perot interferometer and all-sky cameras. The Fabry-Perot interferometer is an instrument that was deployed by the University of Illinois in Sutherland, South Africa, in 2018. It is a fairly novel optical instrument that allows researchers to study the neutral region of the earth's upper atmosphere.

"The history of ionosphere studies in South Africa has mainly involved the use of high frequency radars, and we moved on to satellites with the advent of GPS," Katamzi-Joseph explains. "In 2016 we had our first instruments working in the optical wavelength range to study the upper atmosphere, which was looking at airglow at different wavelengths."

Katamzi-Joseph says she applied for the Fulbright Visiting Scholar programme to join the team of experts studying the thermosphere and ionosphere in this novel way. 

At the same time, she hoped to help establish studies looking specifically at the thermosphere-ionosphere above the African region, a region that only recently received attention from these new types of instruments.

"Currently there are only four such instruments in Africa, such as ones that measure the winds in the neutral upper atmosphere," says Katamzi-Joseph. "Since three of these instruments are operated by the University of Illinois, they have the expertise that I need to analyse the data."

Her US colleagues benefitted from her expertise too – she is part of the SANSA team that participated in the TechTIDE consortium, which sought to understand TIDs and work out ways to forecast how they will behave in the earth's ionosphere. Studying TIDs this way allows researchers to forecast weather patterns in the ionosphere much the same way meteorologists forecast thunderstorms in the atmosphere. 

And with funding from the Royal Society's Newton Advanced Fellowship, she also leads a team of researchers using thermospheric winds to study the effects gravity waves have on the thermosphere. 

She spoke about her work at the Climate and Space Sciences and Engineering group at the University of Michigan on Climatology of Thermospheric Neutral Winds and TIDs over South Africa: Observations from 630 nm Fabry-Perot Interferometer and All-sky Imager; and at the American Geophysical Union's Fall Meeting in San Francisco.
---
READ ALSO: Young SANSA star chosen as Fulbright scholar
---
For Katamzi-Joseph, the Fulbright programme has brought with it many opportunities to further her horizons in research, and to represent South Africa.
"Being a 'Fulbrighter' means that you are an ambassador for your country. I was involved in various discussions regarding space science research, and I visited other institutes and universities to talk about my project, and also to talk about SANSA," she says. "Some of the people I spoke to did not know that we have a space agency in South Africa."
Exposure to these new instruments and the experts behind them will go a long way to enhance Katamzi-Joseph's advisorship to her students. "I understand better how the instruments operate, and how to analyse the data, which will improve the quality of my research as well as that of my students."