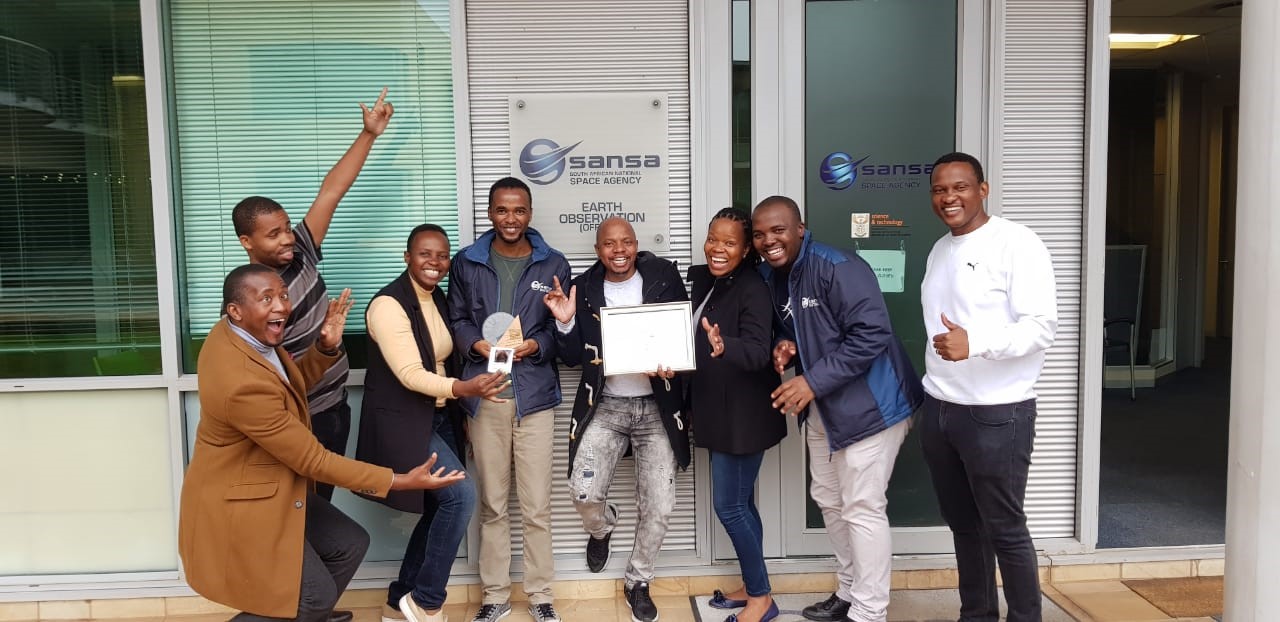 10 Dec

The South African National Space Agency (SANSA) wins the 2019 GEO SDG Award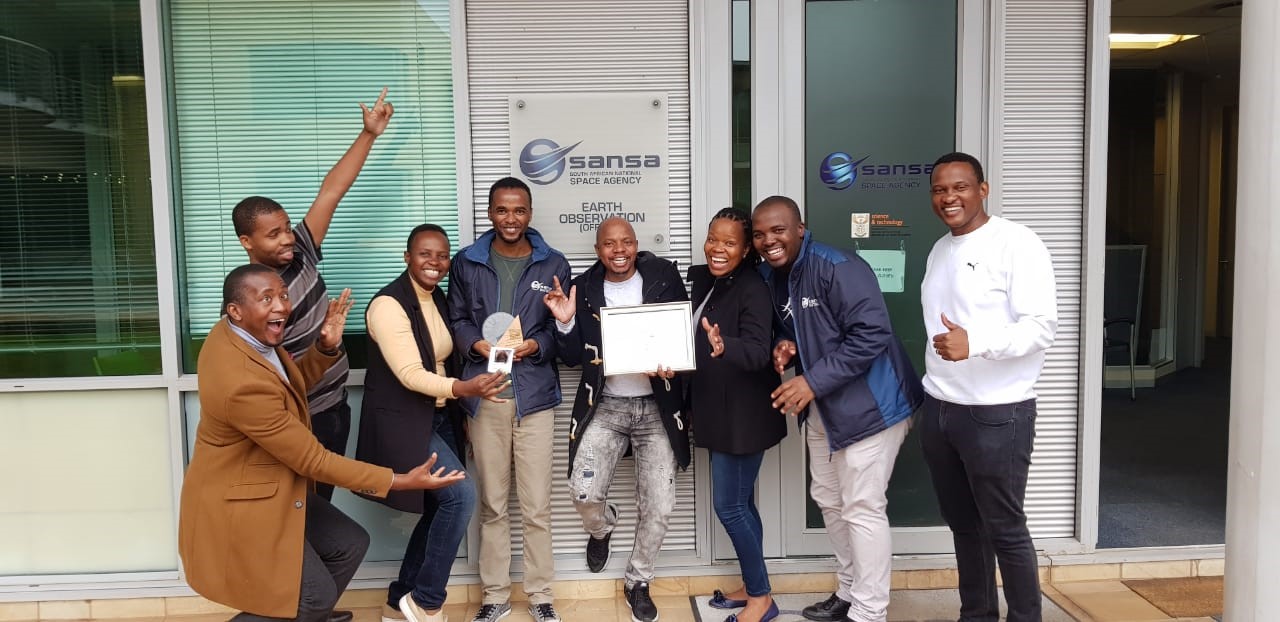 SANSA team who contributed to this award from left: Dime Kekana, Lesiba Tsoeleng, Nale Mudau (project leader), Morwapola Mashalane, Mahlatse Ganyago, Nosiseko Mashiyi, Asanda Lamba and Willard Mapurisa
SANSA is very proud to have received this award on South Africa's behalf at the 2019 GEO Week in Canberra, Australia this November.
The award was in recognition of South Africa's efforts to work with the Statistics South Africa (StatsSA), the National Department of Human Settlements, and UN-Habitat to produce Earth observation data for indicator 11.3.1 (land consumption) for South African cities while also identifying local needs which are directly tied to this indicator.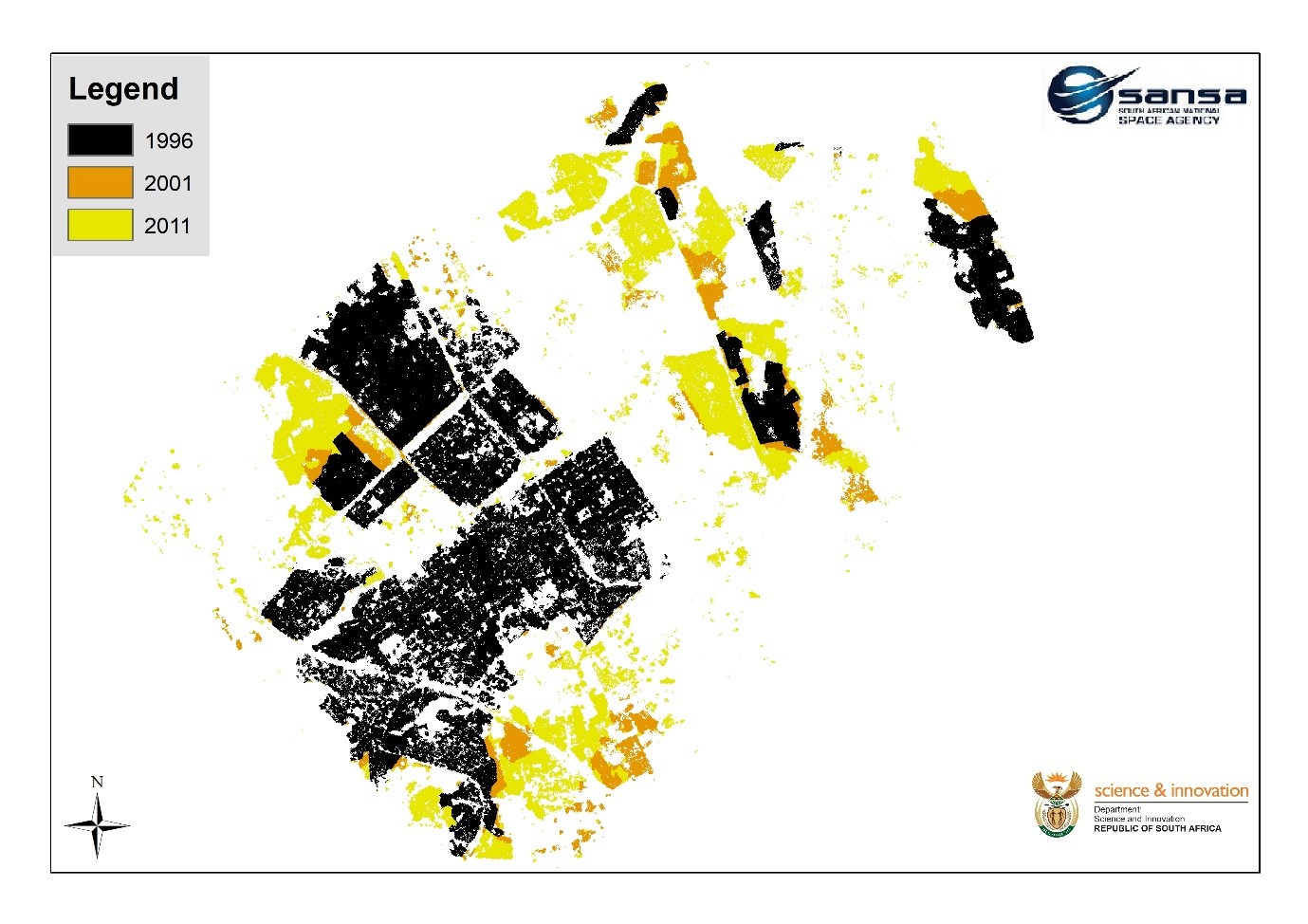 1996-2001-2011 Built-up growth in Rustenburg
This represents a great example of multi-stakeholder engagement, which also highlights how country experiences can help better integrate local needs into the global SDG processes and shape production of more relevant methodologies and datasets.
The GEO Sustainable Development Goals (SDG) Awards recognise the productivity, ingenuity, proficiency, novelty, and exemplary communications of results and experiences in the use of Earth observations to support sustainable development, as indicated by progress toward a SDG Target and/or progress toward, and reporting on, a SDG Indicator.
You can access South Africa's 2019 SDG report developed by StatsSA at
http://www.statssa.gov.za/MDG/SDGs_Country_Report_2019_South_Africa.pdf