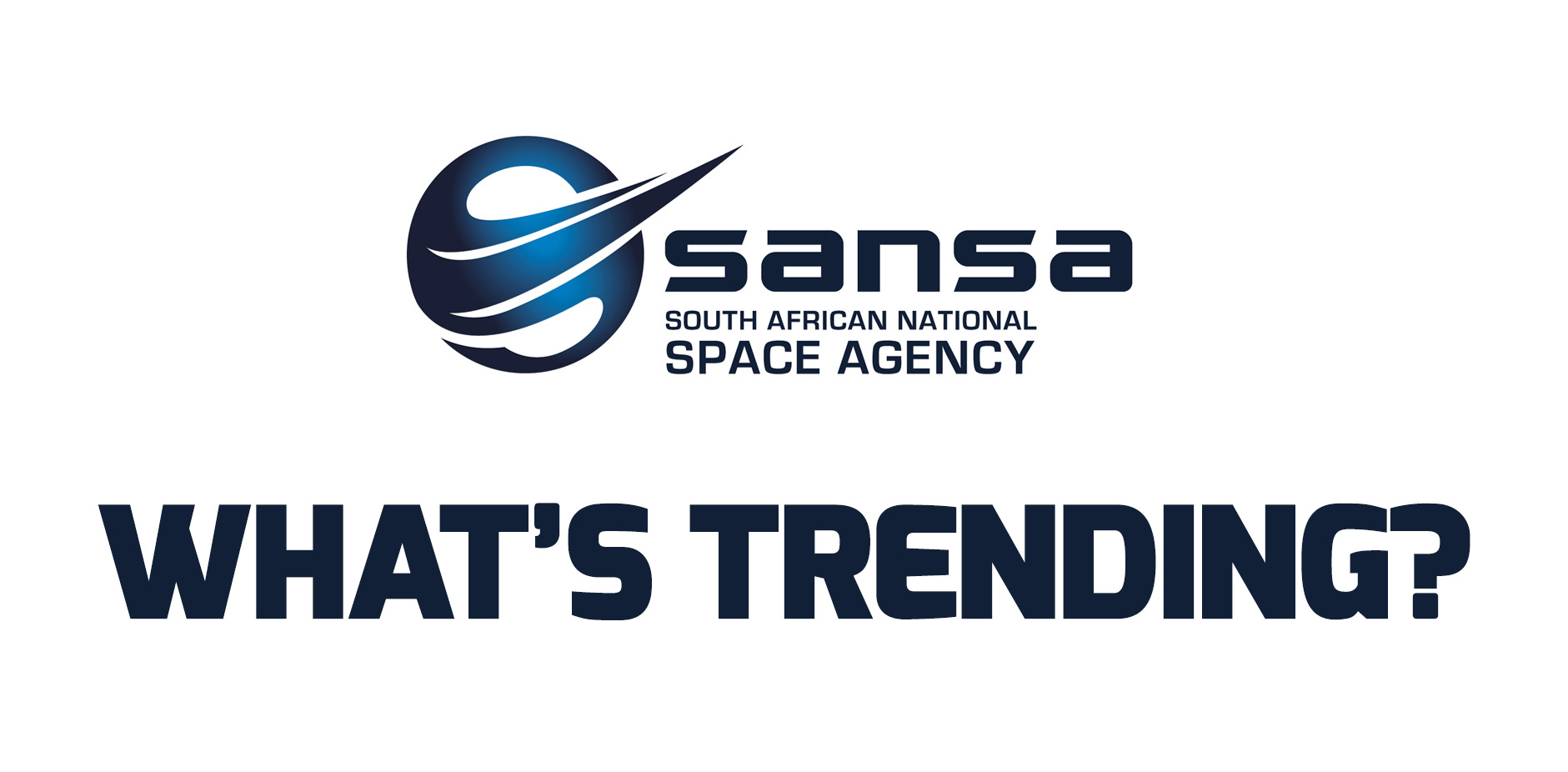 03 Dec

What's trending at SANSA?
SANAE 59 crew leaves for Antarctica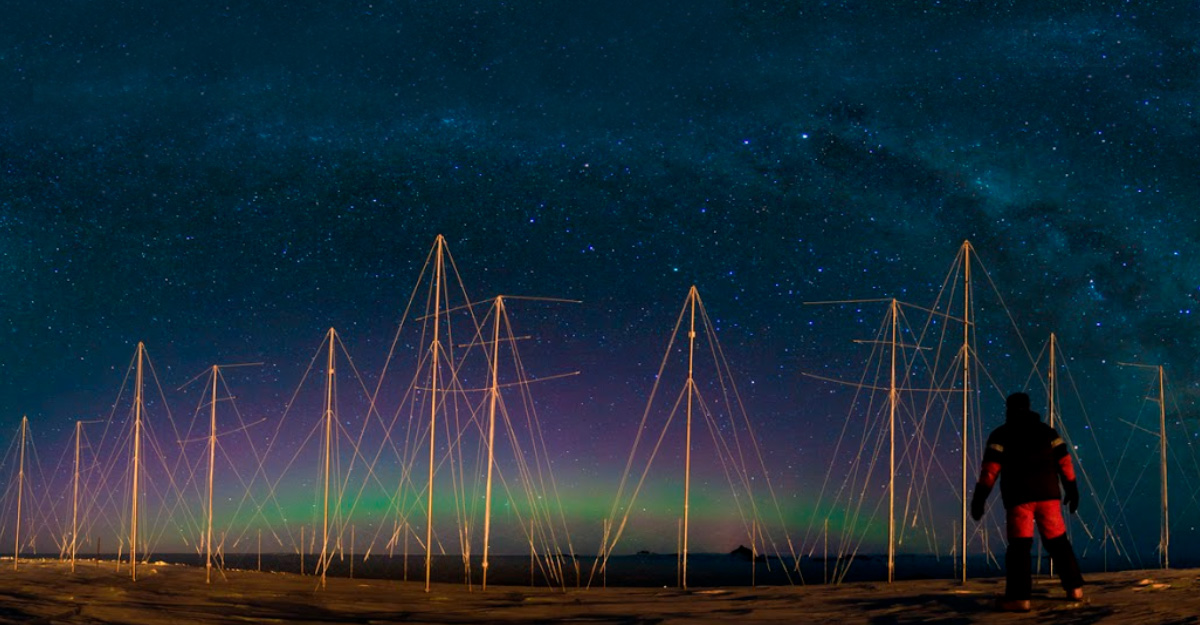 The overwintering crew of the 59th South African National Antarctic Expedition (SANAE 59) is preparing to leave for Antarctica this December. The team will depart from Cape Town on the SA Agulhas II, and will arrive in Antarctica roughly two weeks later to maintain and upgrade the SANSA observation equipment in Antarctica.
For their first two months, the new team will be trained by the SANAE 58 team, before they return to South Africa at the end of February.
The SANAE 59 team includes two new SANSA Engineers: Vhulahani Manukha, responsible for the maintenance of the Very Low Frequency (VLF) systems, Magnetometers and the MOSAIC system; and Pierre Retief, who will work specifically on SANSA's Radar and GNSS equipment, particularly the SuperDARN Radar network.
They will be joined for the summer months by team lead and Antarctic engineer Stephanus Schoeman, as well as a medical doctor, mechanics, meteorologists, a chemical engineer, an electrical engineer, a communications engineer, an instrumentation technician, and two Antarctica volunteers.
SA's Geomagnetic Station Network gets an upgrade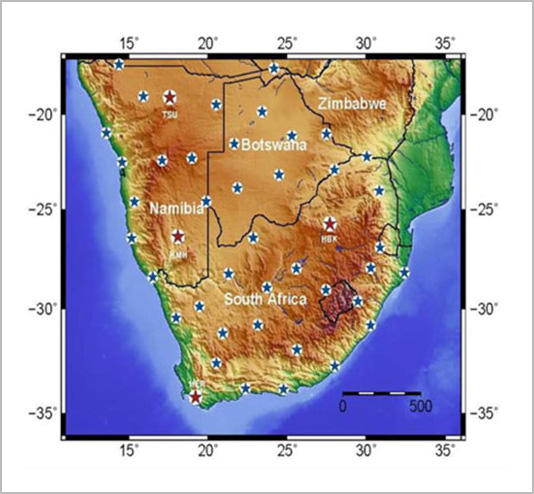 South Africa's four geomagnetic observatory stations have been upgraded with modernised sensors and equipment to meet the new standards of the global INTERMAGNET consortium.
These stations, located in Hermanus (Western Cape), Hartebeesthoek (Gauteng), Tsumeb (Namibia), and Keetmanshoop (Namibia), contribute geomagnetic data to INTERMAGNET, the global network of observatories.
The new equipment includes a one-second-three-axis magnetometer, one total field sensor, and upgraded computer logging equipment. This means that South Africa's geomagnetic observatories are now reporting magnetic fluctuations at one-second intervals instead of one-minute intervals as was previously the case, making measurements more sensitive.
The Observatory at SANSA's Hermanus facility has a magnetically clean environment, which makes it the only site in Africa to take baseline measurements for geomagnetic surveys. It is also the only site to calibrate magnetic equipment for aircraft and navy vessels – a valued service to our defence force and private aviation companies.
SANSA's magnetic observatory is also a key observatory globally as it is one of four observatories around the world (the only one in the Southern Hemisphere) providing data for the derivation of the global geomagnetic Dst (Disturbance Storm Time) index since 1957.
SANSA Space club learners set to compete in national robotics championship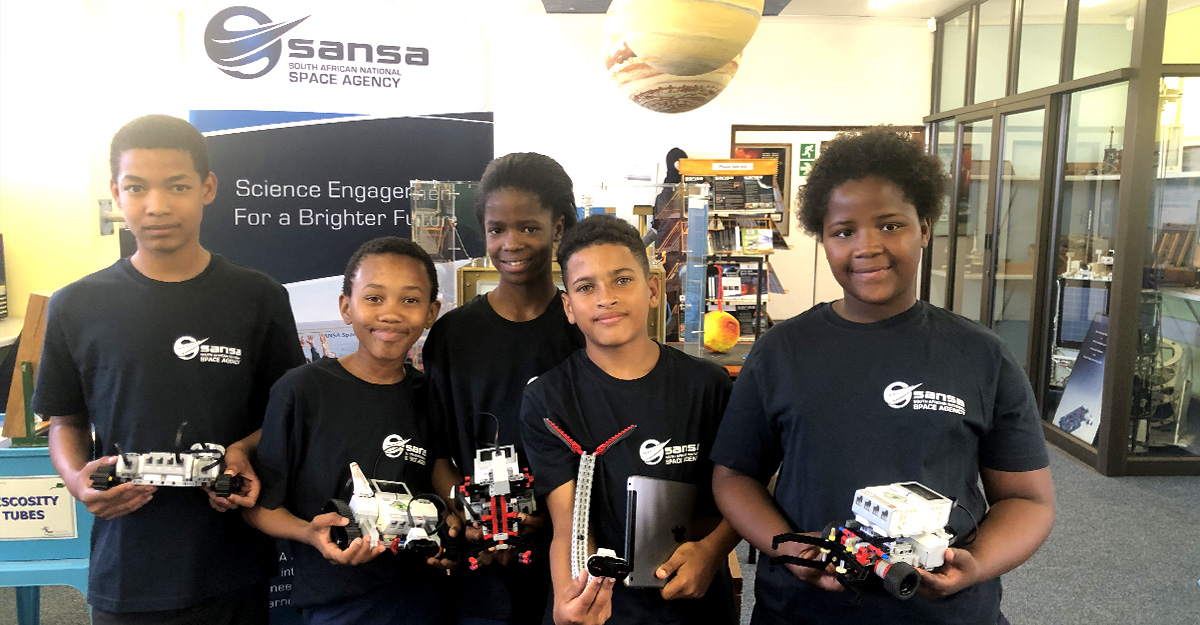 Learners from the SANSA Space Club, drawn from three primary schools in Hermanus, will participate in the SAASTA FIRST Robotics Competition in Pretoria this December.
The annual robotics challenge is based around a theme representing a real-world problem such as "climate change". Teams need to do research around this problem and propose an innovative solution to a panel of judges. Teams have eight weeks to design and build their robot to compete against other teams. The SANSA teams participated in the regional tournament and are now through to the nationals, giving them a shot at going through to the international championships.
Through the Techno Youth Programme run by SAASTA, students learn teamwork and perseverance, and are exposed to engineering and coding skills at a young age. They learn to give instructions to robots to perform movements and detect obstacles through sensors.
SANSA at Innovation Bridge SFSA

SANSA participated in the 2019 Innovation Bridge Science Forum South Africa event in Pretoria through discussions with the public and their stakeholders at its booth in the general exhibitions area.
SANSA student workshop a success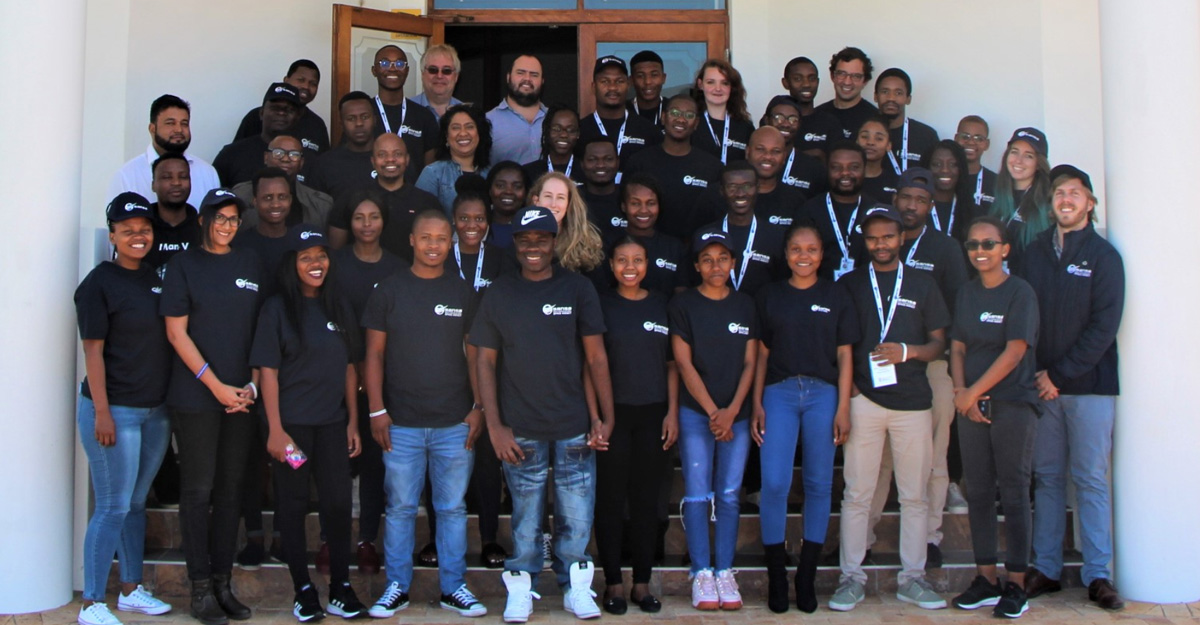 SANSA hosted 40 Honours, Masters and Doctoral students from around South Africa at its second biennial Student Workshop in Hermanus, 7-11 October 2019.
The students, all supervised by SANSA researchers, presented projects to their peers and to researchers from SANSA and affiliated universities. They shared techniques in physics, mathematics and statistics, GIS, remote sensing and engineering.
The students are generally working on space science, engineering and technology solutions to promote development, build human capital and provide important national services within South Africa and beyond.
Most of the students are funded through the NRF (National Research Foundation) and DSI (Department of Science and Innovation). The Iziko Planetarium and Digital Dome in Cape Town also sponsored a visit to its facilities for the students during the workshop.