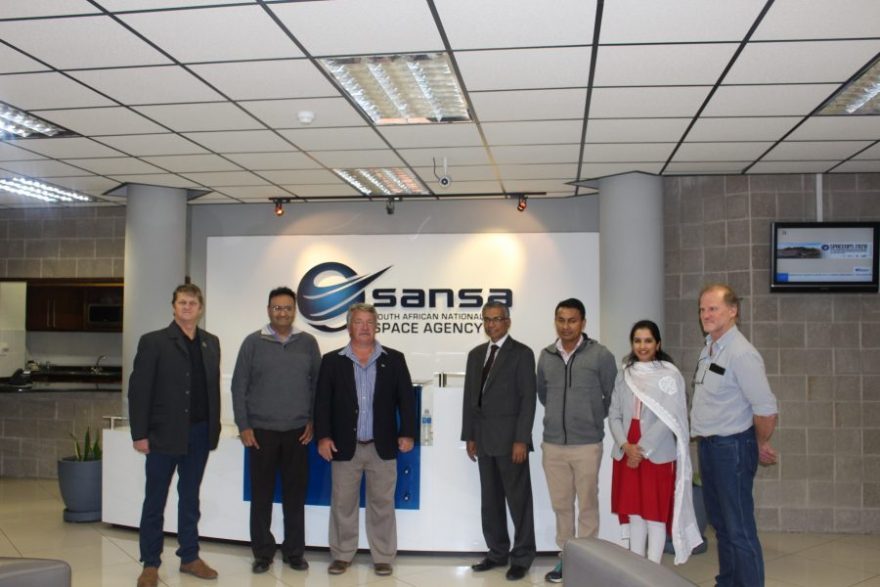 08 Aug

SANSA Space Operations tracking Chandrayaan 2 to the Moon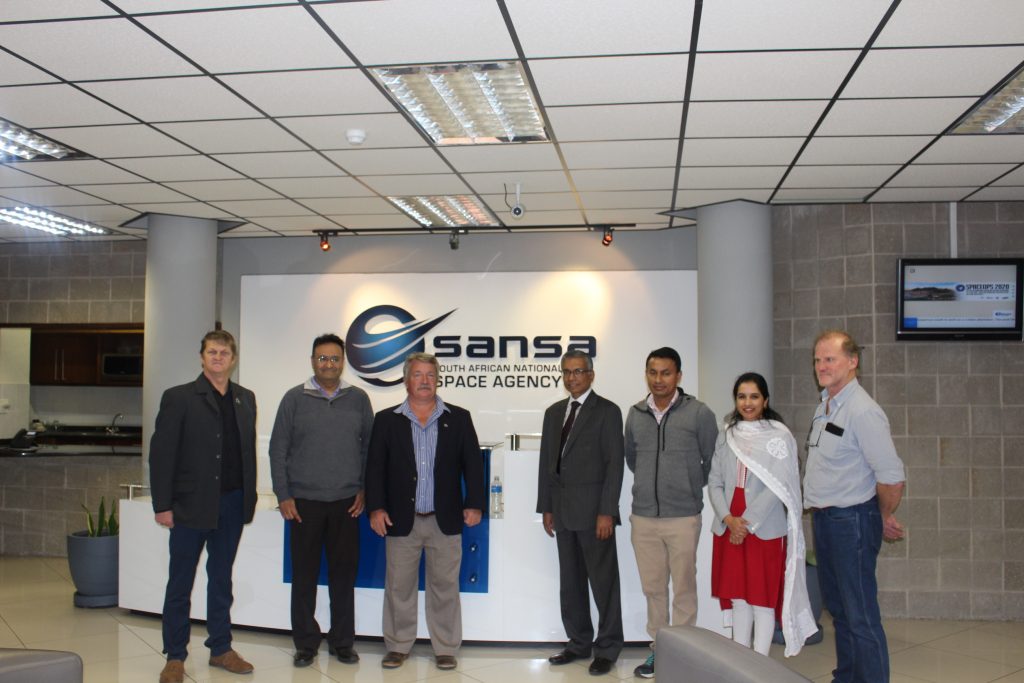 Recently India embarked on its second mission to the moon, Chandrayaan 2. This mission is equally important to South Africa, as the South African National Space Agency (SANSA) facility in Hartebeesthoek is part of various international ground stations that are tracking Chandrayaan 2 and ensuring that it will land safely on the Moon.
Chandrayaan 2, carried 13 different payloads, which were distributed across three modules. The payload were sent to the Moon aboard ISRO's Geosynchronous Satellite Launch Vehicle-MkIII (GSLV Mk-III) rocket engine.
"The work being conducted at Hartebeesthoek is of great significance in the advancement of space science and engineering. When we are involved in missions such as the one by India, it demonstrates our capabilities to operate competitively within the international space market, says Business Development Manager of SANSA Space Operations, Tiaan Strydom.
To ensure the success of the mission and improve the collaboration, ISRO deployed one of their Scientist, Debdas Paik to Hartebeesthoek and was responsible for briefing the SANSA team on Chandryaan-2 mission objectives, mission critical phases and about the significant contribution is being provided by the facility.
According to Strydom, the relationship between SANSA and the Indian Space Research Organisation (ISRO) has not only been about business, however, the relationship between the two organisations has evolved into partnership were both parties share the latest technology and skills within the space industry.

SANSA had the privilege of hosting the India High Commission, Mr. Jaideep Sarkar, at the Hartebeesthoek facility. The purpose of the visit by the commission, was to congratulate SANSA for its continuous hard-work in providing tracking services of satellites and rockets to international organisations such as India. Furthmore, to appreciate the knowledge transfer between the two organisations.
The Managing Director of SANSA Space Operations Raoul Hodges, " I am very proud of the team at SANSA Space Operations, their work within the Space industry has been well recognised across the world, so much that, SANSA won a bid to host the 16th International Space Operations Conference, SpaceOps 2020 next year."
"This conference will see delegates from international Space agencies, gather on the African soil in Cape Town for the very first time in history to engage on all aspects of space mission operations, from technologists to academia,"  concludes Hodges.