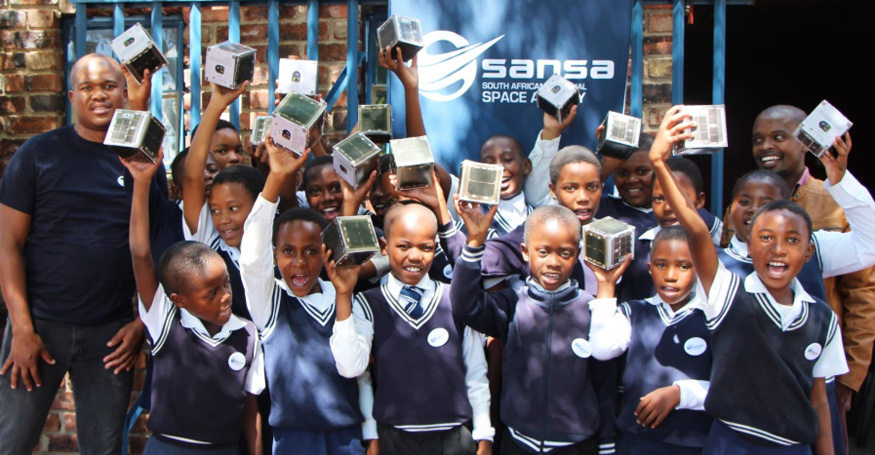 26 Apr

SANSA shares the wonder of space with learners and students

SANSA believes in inspiring the next generation of scientists. Here are some highlights from our recent outreach and education activities.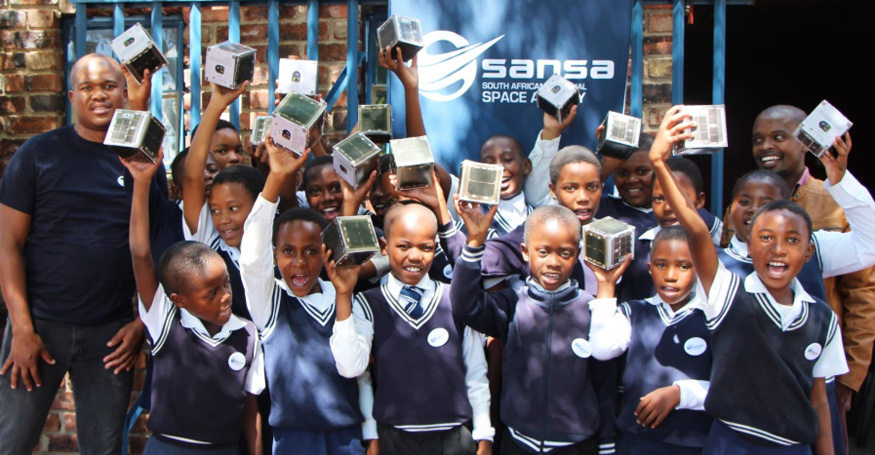 Primary school pupils proudly show off their cube satellite models at the Eding International Science Festival in Polokwane. "We showed them how space science services are serving their everyday needs, such as using satellite imagery to look at changes around their schools," says Dan Matsapola, Science Advancement Manager at SANSA.

As one of the ways SANSA engages with the community, we hosted high school learners for job-shadowing. Learners met and talked to SANSA students, and learned about the research, engineering and technology that takes place in Hermanus.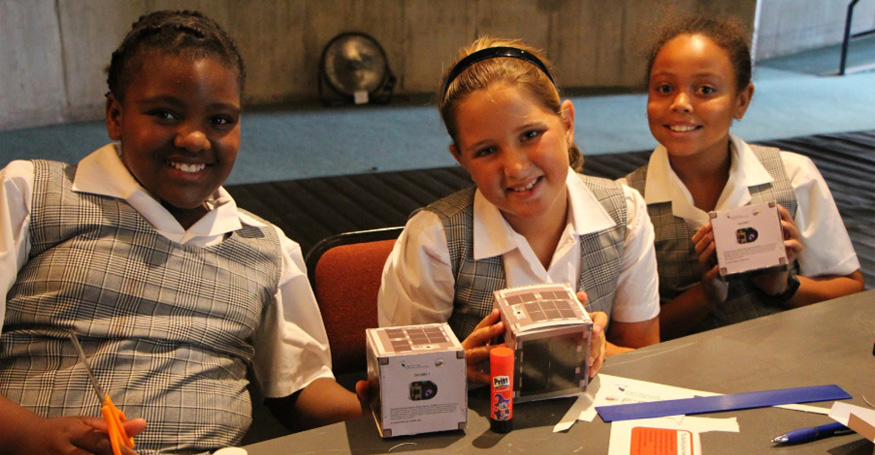 Students enjoy a hands-on activity at SciFest Africa in Makhanda. SANSA's 'Space Science Element' workshop showed learners the mathematics involved in converting a 2D object into a 3D object, and the technology that goes into a cube satellite like ZACube-2. "Our exhibit won the best presentation workshop award at SciFest," says Elisa Fraser, Science Advancement Manager at SANSA Hermanus.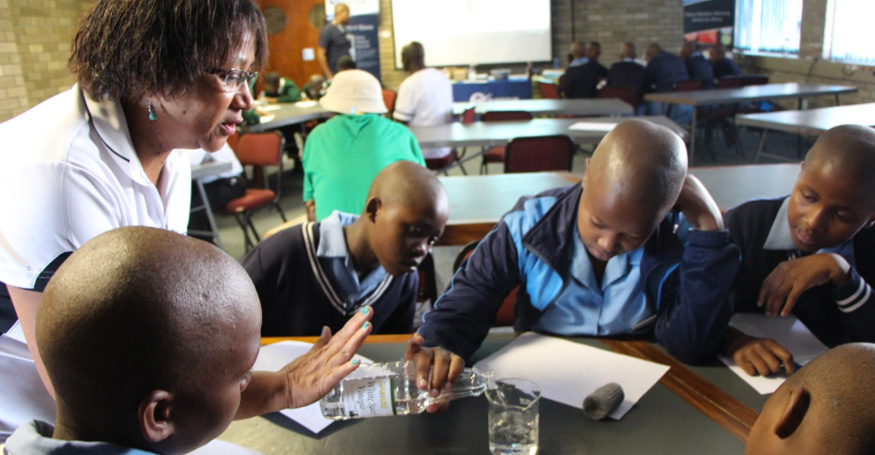 SANSA showed students attending SciFest Africa in Makhanda that simple science all around us is the very same science we use in space. Elisa Fraser (pictured) shows students, for example, that vinegar corrodes iron easily but not aluminium, and then explained that space blankets for spacecraft are made from aluminium rather than iron because of that.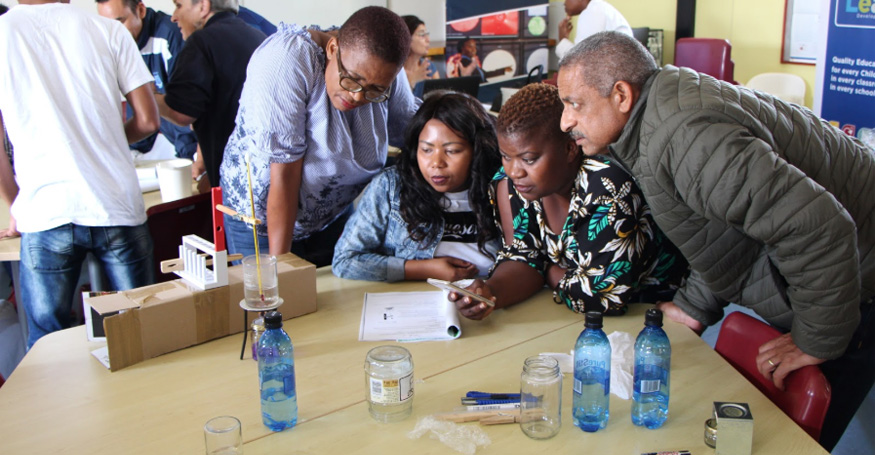 SANSA shares practical science activities that primary school teachers can use to stimulate curiosity in their classrooms, especially in schools with limited resources. "With this training, they will be better able to help students handle lab equipment like thermometers and bunsen burners," says Elisa Fraser.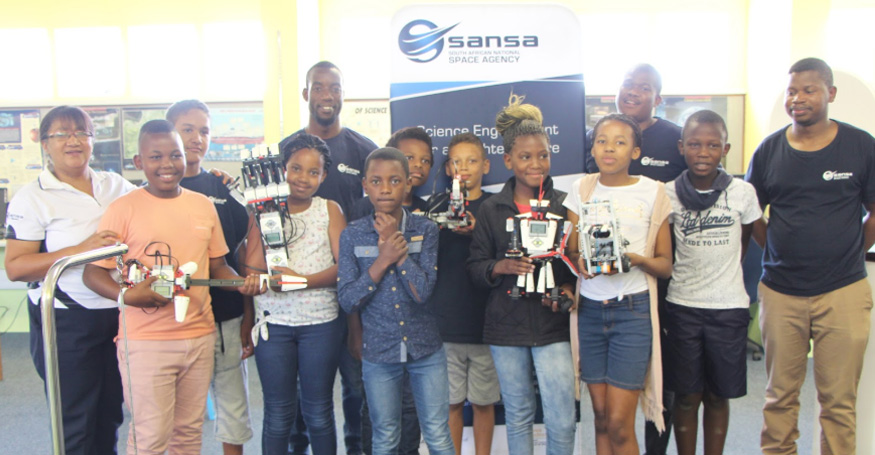 The SANSA Science Centre hosts two Holiday Programmes every year, which are popular with the local community. During the recent Robotics challenge learners built various robots and were taught how to programme the robots to perform basic movements.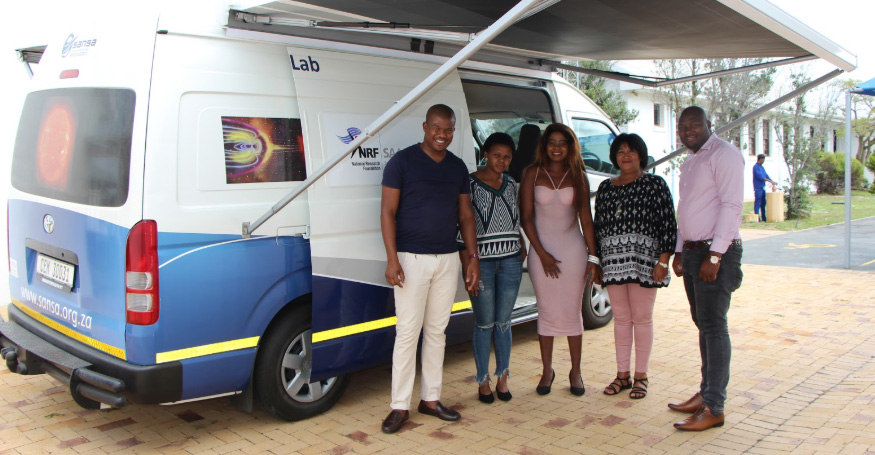 This is the SANSA Mobile Space Lab, which takes practical science activities to schools to develop space awareness. Pictured in front of the vehicle are SANSA Science Centre's Elisa Fraser (second from right) and Thandile Vuntu (left), as well as  guests; Saneliswe Mzuku, Boniswe Gumede and Given Mashaba. The science centre staff participated in the SAASTA Science Centre capacity building programme and learned more about the SANSA Mobile Lab.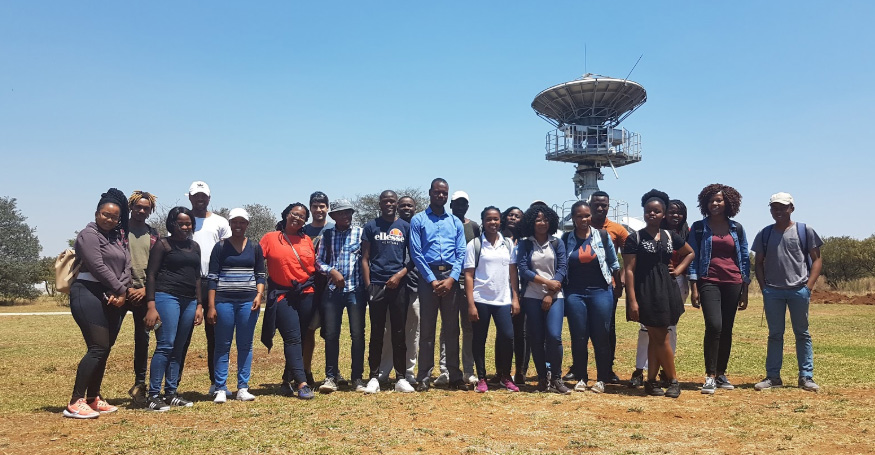 Students from the University of Johannesburg visited the SANSA satellite ground station in Hartebeesthoek to see how it communicates with orbiting satellites.


SANSA and the South African Radio Astronomical Observatory (SARAO) shared teaching tips on the 'Planet Earth & Beyond' section of the curriculum with Oost Eind Primary School in Pretoria. "We have a network of educators that we work with, providing curriculum support and educator training," says Dan Matsapola.