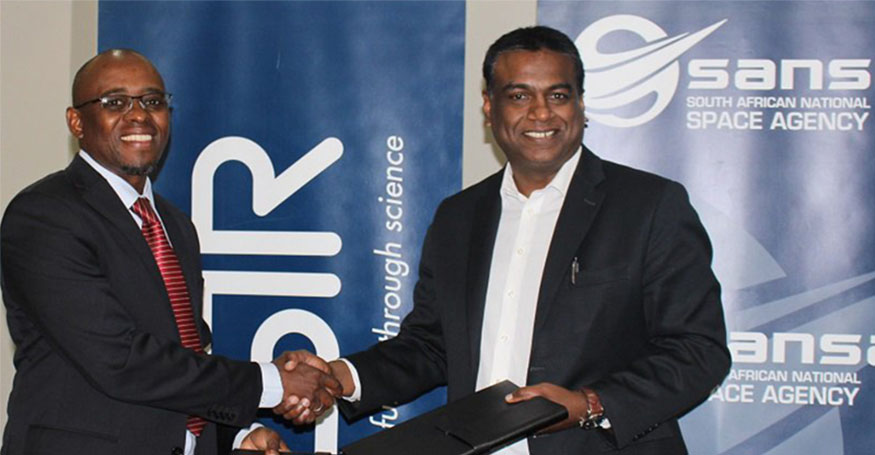 14 Nov

What's on at SANSA?

SANSA Space Science research makes the SAJS front page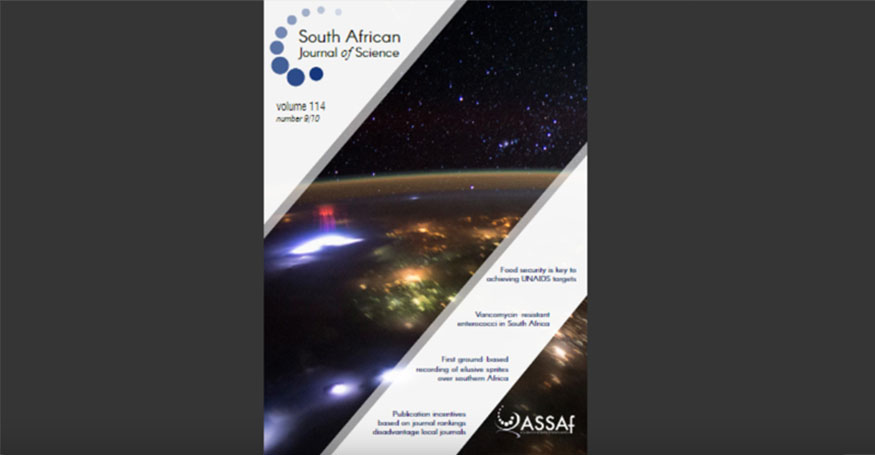 The latest issue of the South African Journal of Science (SAJS) features an image of a sprite on the cover, drawn from the work of SANSA Space Science researchers Stanislaus Nnadih (PhD student) and Prof Mike Kosch. Sprites are atmospheric phenomena that occur in the atmosphere above lightning storms, and SANSA is a world leader in the study of these fleeting light shows.
New partnerships with CSIR, TIA and the South African Weather Service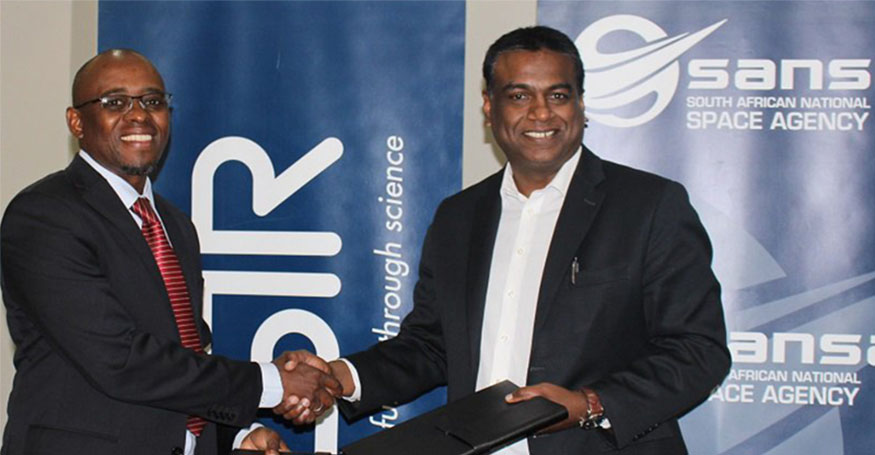 In recent months, SANSA has signed Memorandums of Understanding (MoUs) with the Council for Scientific and Industrial Research (CSIR) the Technology Innovation Agency (TIA), and the South African Weather Service (SAWS) as well as the Indian, UAE, German, Algerian, Gabonese and Nigerian Space Agencies. The renewed MoU with the CSIR aims to promote research and support industrial development in space sciences and technologies. The partnership will help implement the space strategies of the Department of Science and Technology (DST) and the African Union (AU), and builds on agreement reaching back to 2013.
Signed in Pretoria by the CSIR CEO, Dr Thulani Dlamini and SANSA CEO, Dr Valanathan Munsami, the MoU will optimise South Africa's investment in research and development within the space industry, and maximise existing benefits of space services and applications for the benefit of society. You can read more here.
The agreement with SAWS will help build research and applications in atmospheric, climate, and terrestrial and space weather services, while the TIA MoU lays the groundwork for cooperation in seed funding, innovation, investment and skills development in the South African space technology sector.
Biennial Antarctic workshop a success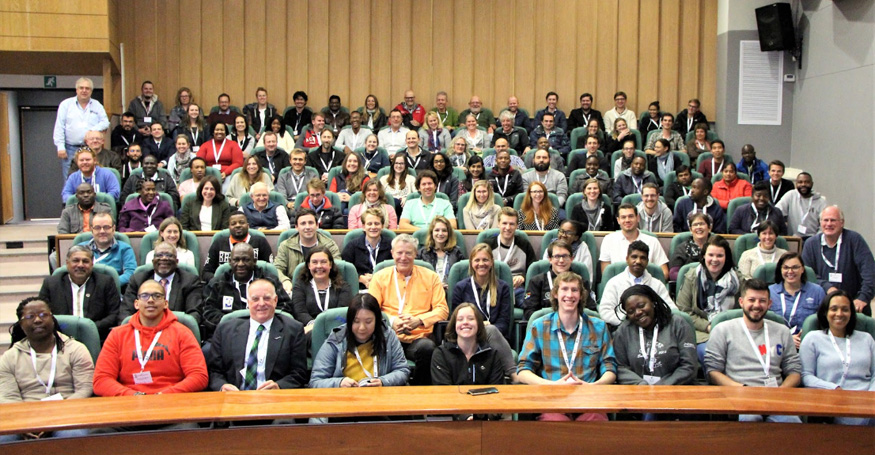 More than 130 people participated in the biennial South African National Antarctic Programme (SANAP) workshop, hosted by SANSA and the Cape Peninsula University of Technology (CPUT) in August 2018. The programme covered Earth Systems, Living Systems, Human Enterprise, as well as Innovation, Technology and Engineering, and 17 SANSA researchers, engineers and students presented their work.
The workshop also hosted a popular public lecture on South Africa's legacy in the Antarctic region. SANAP provides SANSA with access to Antarctica and the Southern Ocean islands, as well as funding for various SANSA research projects, allowing SANSA to play a critical role in global Antarctic and space science activities.
SANSA to host international SpaceOps 2020 conference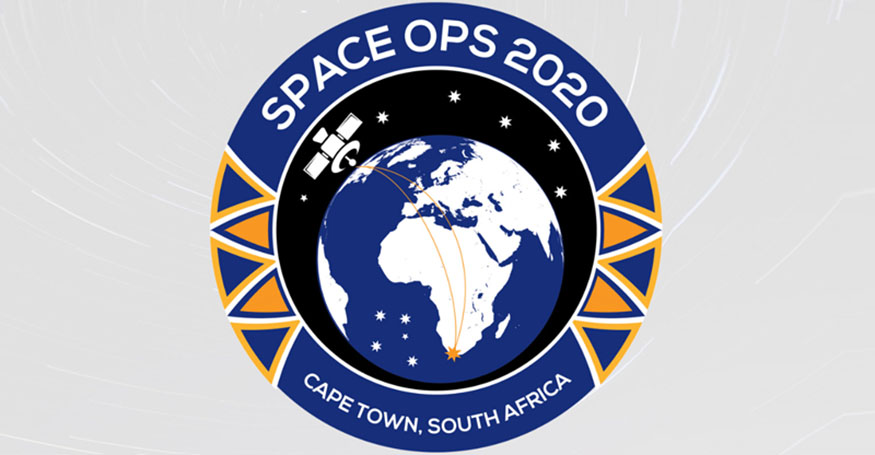 "SANSA is proud to bring the illustrious Space Operations 2020 conference to South Africa for the first time on the African continent and to host it in beautiful Cape Town," says Tiaan Strydom, Business Manager for SANSA and chairperson of the local organising committee. The conference will bring over 600 space specialists from around the world to the Mother City for almost a week of research conversations, networking and deal-making.
SpaceOps 2020 will build on the growing local space technology ecosystem. Not only is this forecast to boost infrastructure development and the economy, but enhance the ranks of science and engineering graduates in the country, and position South Africa as a leader in African space technology. You can read more here.
Grade 10 learner shines at Eskom expo with SANSA's help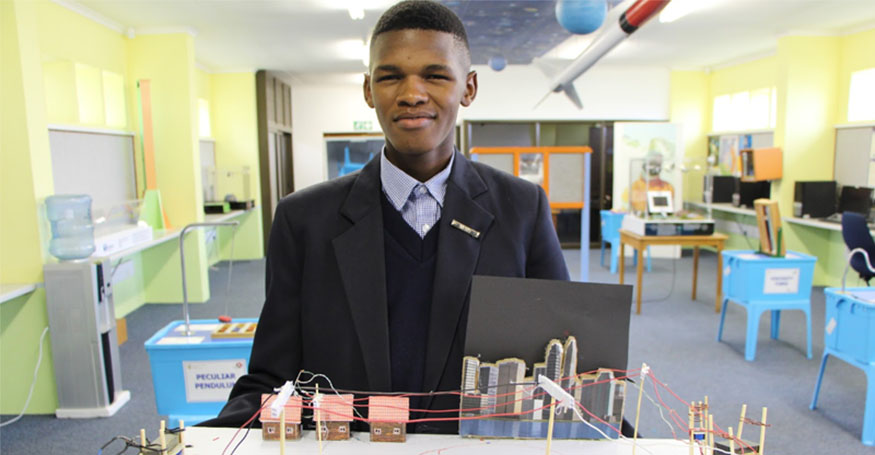 Lupho Hoyi (16) from Curro High School recently built a small model to highlight the effect of geomagnetically induced currents on our power grid, and presented it at the Eskom Expo for Young Scientists in July 2018. The project was selected for the regional expo, and he is now working with SANSA to improve it.
"If you have a grade 10 school learner with such passion and intelligence, then the future is bright for space science. I felt privileged to work with such an incredible young man," says Thomas Chauque, Instrument Technician at SANSA Hermanus.
Chauque and Space Weather Scientist, Teboho Nxele, helped Hoyi to understand GICs and build his model, and both were honoured to work with such a promising young learner.
SANSA builds relationships with Europe's space weather facilities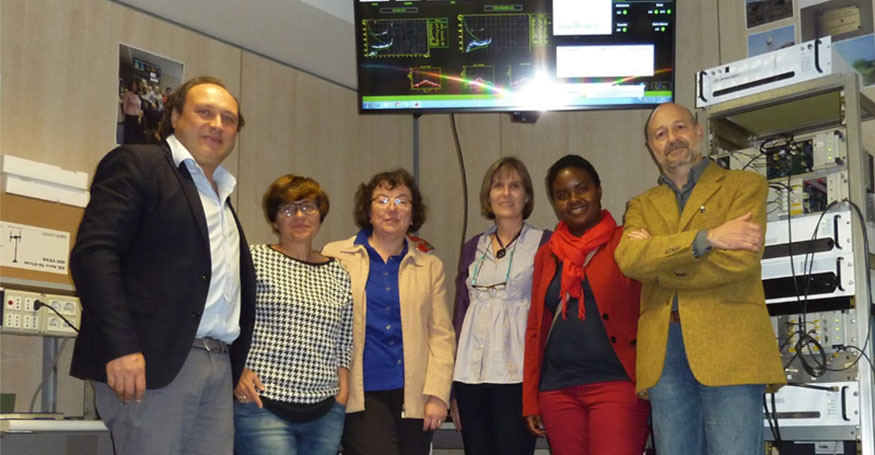 Dr Lee-Anne McKinnell (Managing Director: Space Science) and Dr Rendani Nndanganeni (Space Weather researcher) recently completed a space weather tour in Europe, visiting institutions involved in space weather research and operations, exploring the possibility for future collaborations. This trip is part of SANSA's goal to provide space weather services to African industry, which aligns with the ongoing development of a space weather advisory service for the aviation sector that meets the International Civil Aviation Organisation (ICAO) requirements.
They visited ten institutions in six countries, as well as presenting SANSA's space weather forecasting system at the 15th European Space Weather Week (ESWW) in Leuven, Belgium. During each visit, opportunities for collaboration around the common goal of providing a global standard for space weather services were identified and discussed. SANSA also attended the annual International Space Environment Service (ISES) meeting held on the fringes of the main conference.