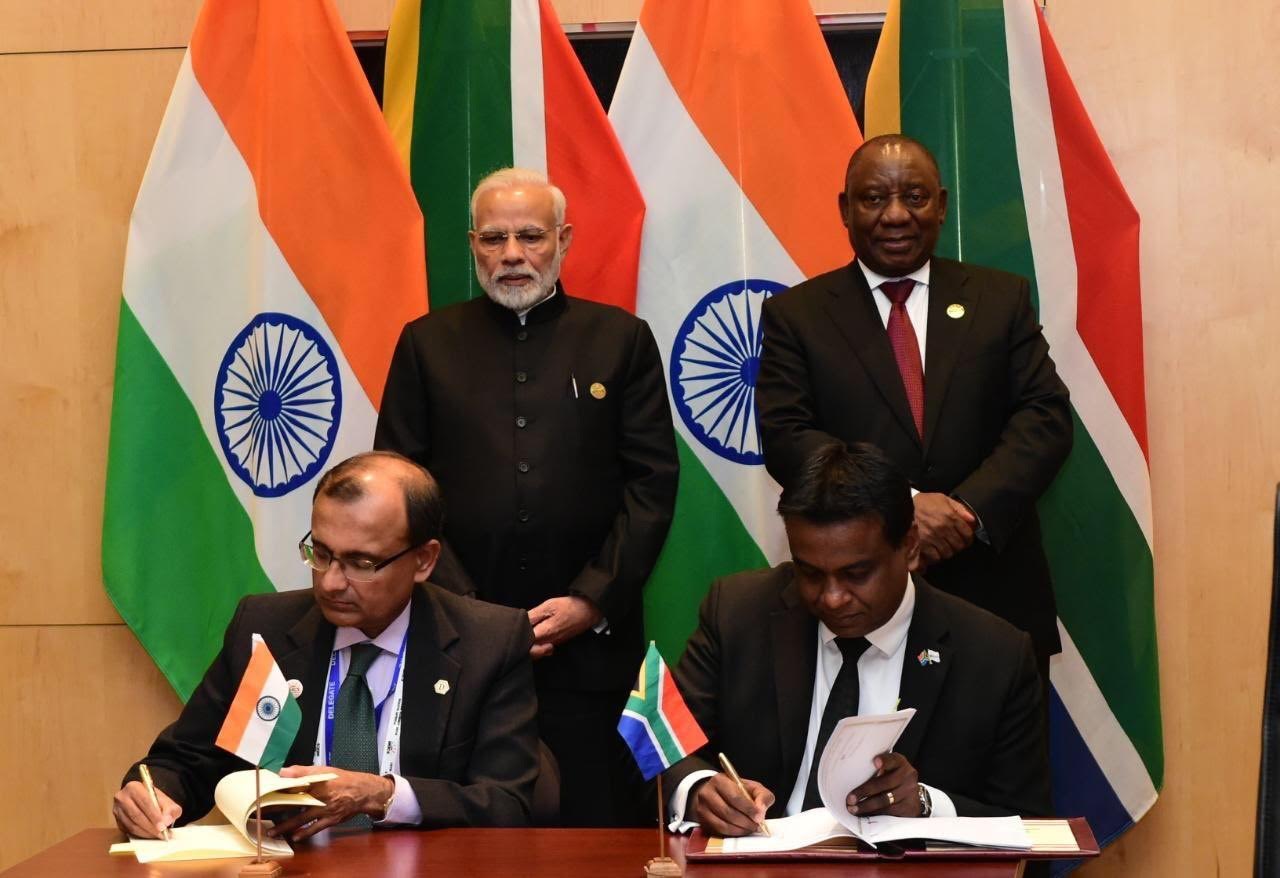 02 Aug

SANSA and ISRO sign MoU during BRICS Summit

The South African National Space Agency (SANSA) cemented the partnership with the Indian Space Research Organisation (ISRO) through the signing of a Memorandum of Understanding (MoU) on Cooperation in the exploration and uses of outer space for peaceful purposes. This signing came at a significant time as South Africa chairs the 10th BRICS Summit and, following a lengthy process of establishing the common areas for collaboration between the two space agencies.

The signing of this MoU also strengthens the South- South Cooperation for developing countries in the Global South.

SANSA and ISRO have worked successfully together in the past and established a respectful and beneficial partnership. One significant mission worth mentioning is the Mars Orbitor Mission (MOM) by ISRO that SANSA provided launch support to.

It is the objective of the SANSA to ensure South Africa is an active and valuable contributor to global space initiatives for the benefit of all citizens. This MoU formalises the partnership between the two BRICS nations on the use of space technologies and outer space exploration with the intention of learning from our Indian colleagues and aspiring to future outer space missions for South Africa.

The areas of cooperation between the two Space Agencies include the participation in joint projects and research for mutual benefit in areas of Earth remote sensing, satellite communication and navigation, space science and planetary exploration, space infrastructure and applications from space technologies. "This partnership will bring immense opportunities for our citizens and stakeholders in areas of research and economic development as we develop and share space knowledge and technology with our ISRO partners." said Dr Val Munsami, SANSA CEO at the MoU signing event.