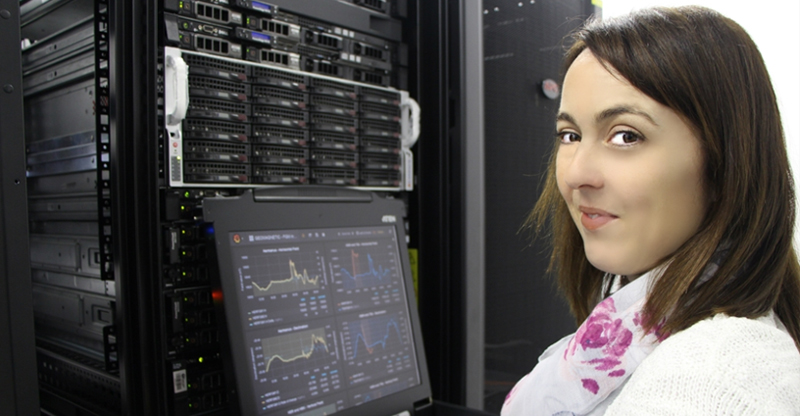 28 Mar

New Data Portal to make use of rich SANSA data

The South African National Space Agency (SANSA) is soon to launch the South African National Geophysical Data and Instrumentation Management System (SANDIMS) data portal that will be available to researchers, students and the private sector. The new portal is a way for SANSA to provide access to the vast amounts of geophysical observation data gathered in South Africa over the last century.

SANSA operates a vast array of instruments across southern Africa and the Southern Ocean, the oldest of which has been in operation since 1841. These instruments have produced a staggering amount of data over the years, and SANSA holds the keys to that data since taking charge of these instruments in 2011.

However, much of this vast data trove remains scattered on different systems, buried in obscurity and thus difficult to access. The new portal will contain research data from the South African Antarctic base, Marion Island and Gough Island (under the the South African National Antarctic Programme (SANAP)), as well as a number of instruments located throughout the  southern African region.

The data is a vast resource for addressing global challenges in heliophysics, geophysics and science of the Earth's upper atmosphere and ionosphere. However, this treasure trove has needed a way to mine it in more efficient and convenient ways.

SANDIMS is being developed by SANSA's Space Science Directorate in Hermanus to take advantage of the incredible amounts of data collected over decades. Now, academic and commercial partners can access and consolidate formerly disparate datasets for the benefits of both the public and private sectors.

"SANSA's instrumentation network is internationally recognised for measuring the space environment from the ground, which is far more cost-effective than measuring space from space," says Dr Lee-Anne McKinnell, SANSA Space Science MD.

"The network provides valuable data for a wide variety of applications, such as in space weather, which contribute to the defence, communications and aviation sectors. The data is also used for important international modelling projects and national research projects undertaken at universities and other research institutions."

The new instrumentation system will collect, archive and distribute the ground-based space data recorded by the geophysical network and host mirror databases of international networks. In addition, SANDIMS will provide easier access to international ground-based space data, not only to South African researchers and institutions, but also to the non-space community to more efficiently and effectively use space data for non?space applications, such as magnetic declination mapping.

To be launched in April, the portal will collect data from SANSA instruments including Ionospheric Scintillation receivers, VLF receivers, Ionosondes, the SuperDARN radar network in Antarctica, and South African magnetic observatories. The portal has been planned as a way to open data to researchers, as well as to generate revenue through commercial partnerships.

Users will be able to source the data and sort it by type, date range or instrument, among other variables. SANDIMS has been designed to make it easy for users to find the data they need, to know what they can do with the data, and also be aware of any limit the data might have.

"We designed the portal with a preview panel so that users can see what the data looks like before they order it," says Kate Niemantinga, Data Acquisition Practitioner at SANSA in Hermanus. "The system works just like an e-commerce website."

To make handling the data easier, SANSA has incorporated metadata – essentially data about data – to make it easier to share and use with data from other data repositories.

Right now, SANSA is in the process of creating a Data Management system as it grapples with key questions about data stewardship, data quality, validation of data, and what role funding can play in the process.

The data portal is being built to meet national and international obligations and expectations and also raise the standard of South African Geophysical research. It is a unique database that contains high-quality data about space events that answer important scientific questions.