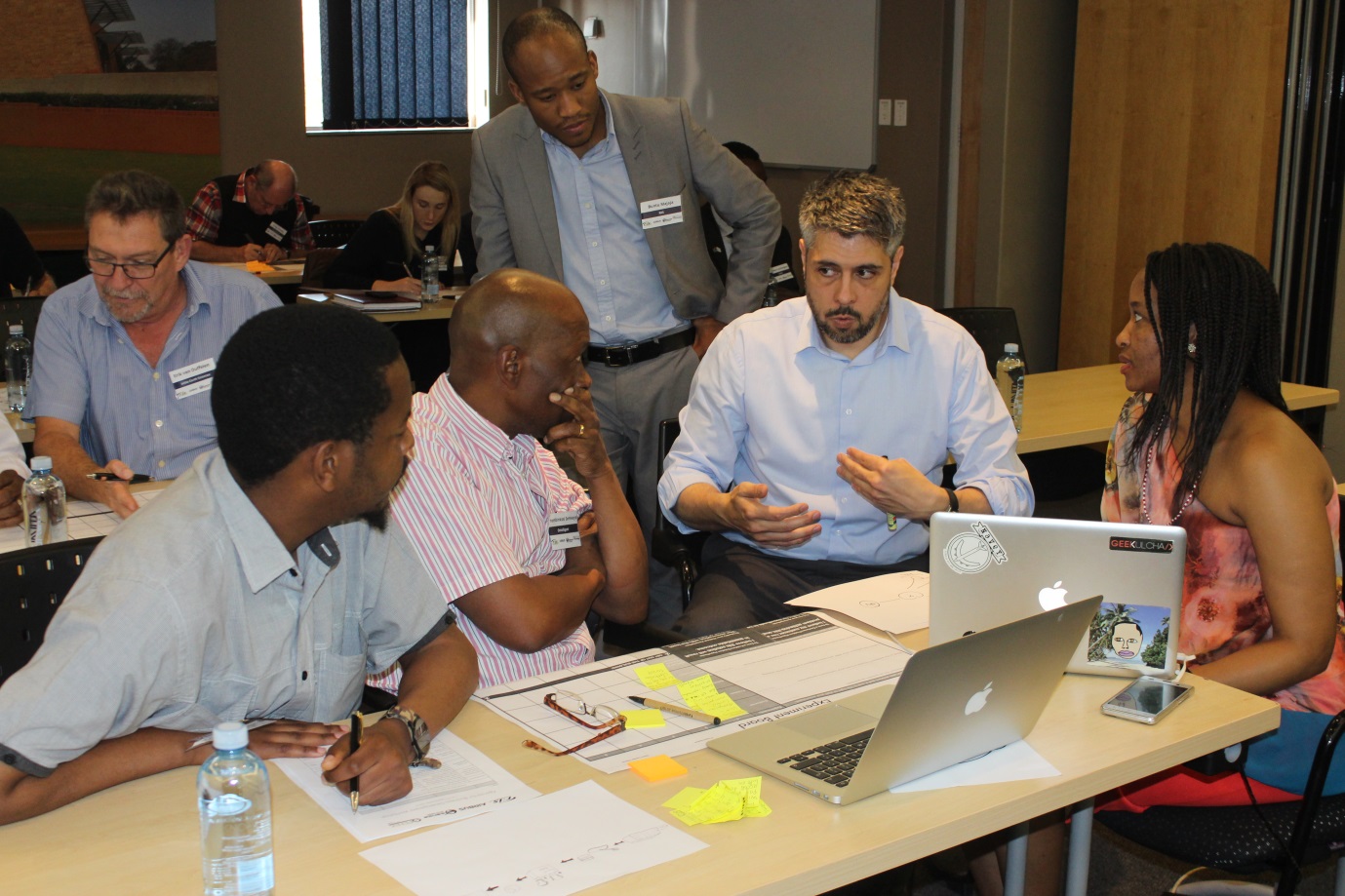 03 Oct

SANSA and Airbus hosts the Open Innovation Challenge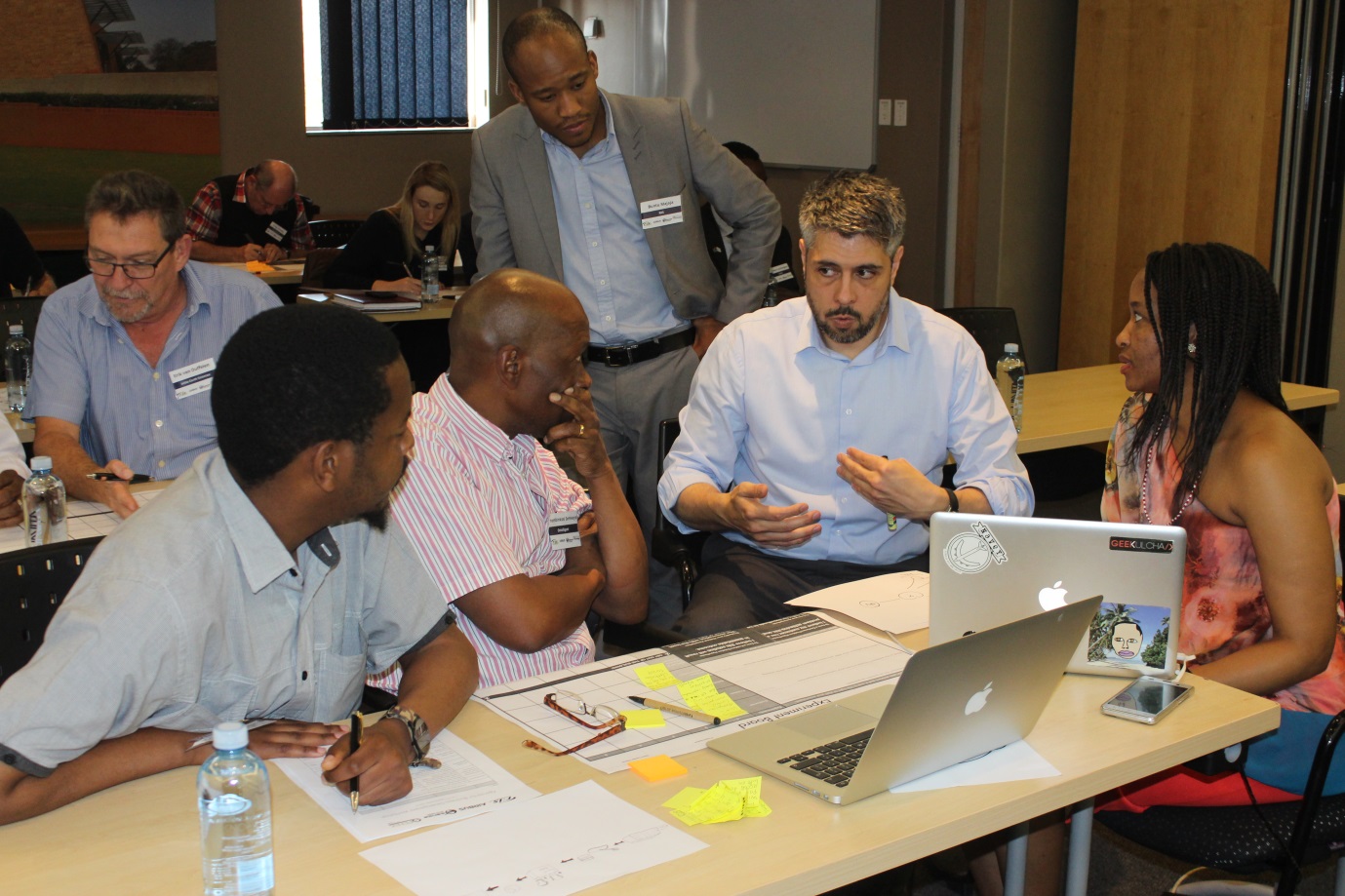 SANSA partnered with the Innovation Hub Company and Airbus Defence and Space to host a Business Development Workshop as part of the 2nd annual Open Innovation Challenge at the Innovation Hub on 12-13 September 2017.
This event provided a platform for innovators to engage on topics such as, amongst others;
An understanding of the challenges and opportunities within the SA earth observation economy.
An understanding of what data is available, as well as how to request this data. Further, it will equip participants to develop a formal data request to SANSA/ADS.
Talk about the benefits of a lean start-up approach; an understanding of why this approach can lead to positive outcomes and greater start-up success.
Overview of the lean start-up methodology, including customer validation; understanding the importance of product / market fit, and how to validate customers.
Representing SANSA, Mr Imraan Saloojee and Dr Tendani Lavhengwa respectively gave presentations on "understanding of the challenges and opportunities within the SA earth observation economy" and SANSA's Earth observation data availability. The latter presentation covered an overview of SANSA EO infrastructure, storage and servers and provided details on accessing SANSA data and future developments such as EO Cloud Services project.
SANSA is using the annual Open Innovation Challenge, a public, crowd-sourcing approach to creating novel technologies and solutions, to stimulate the development of innovative solutions by industry, particularly SMME's and start-ups, to address pressing societal challenges such as Environmental Monitoring & Management, Water management and developing Sustainable cities and Communities.
The Challenge culminates with selected proposals being pitched to decision makers at World Café style event scheduled for the second half of November 2017.