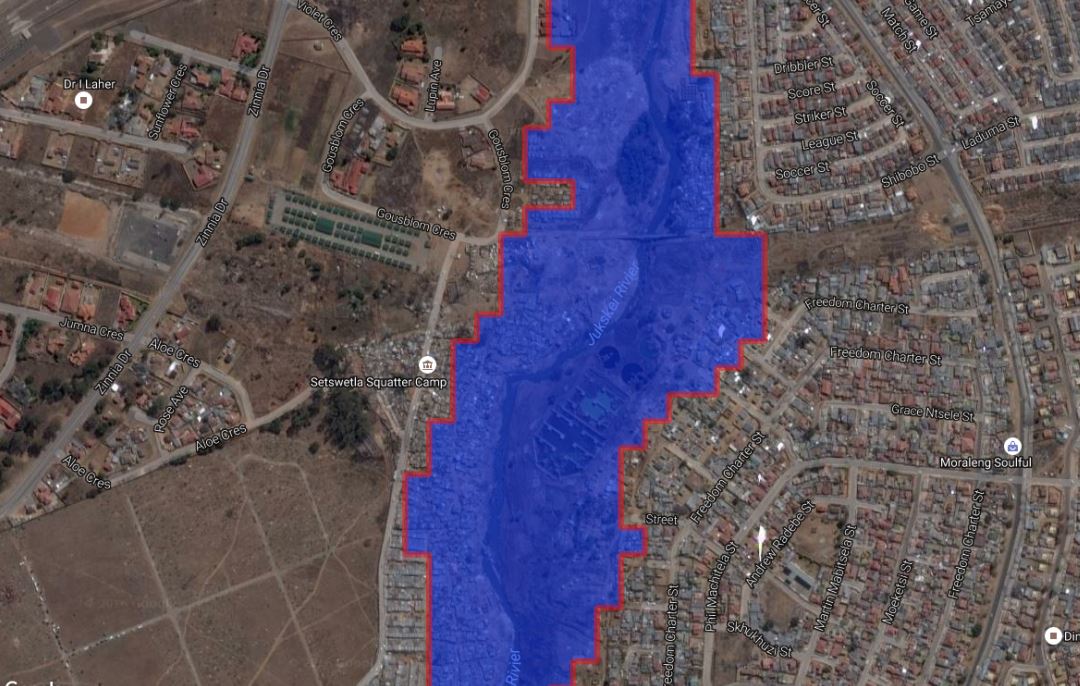 15 Nov

Monitoring floods in Gauteng and other parts of the country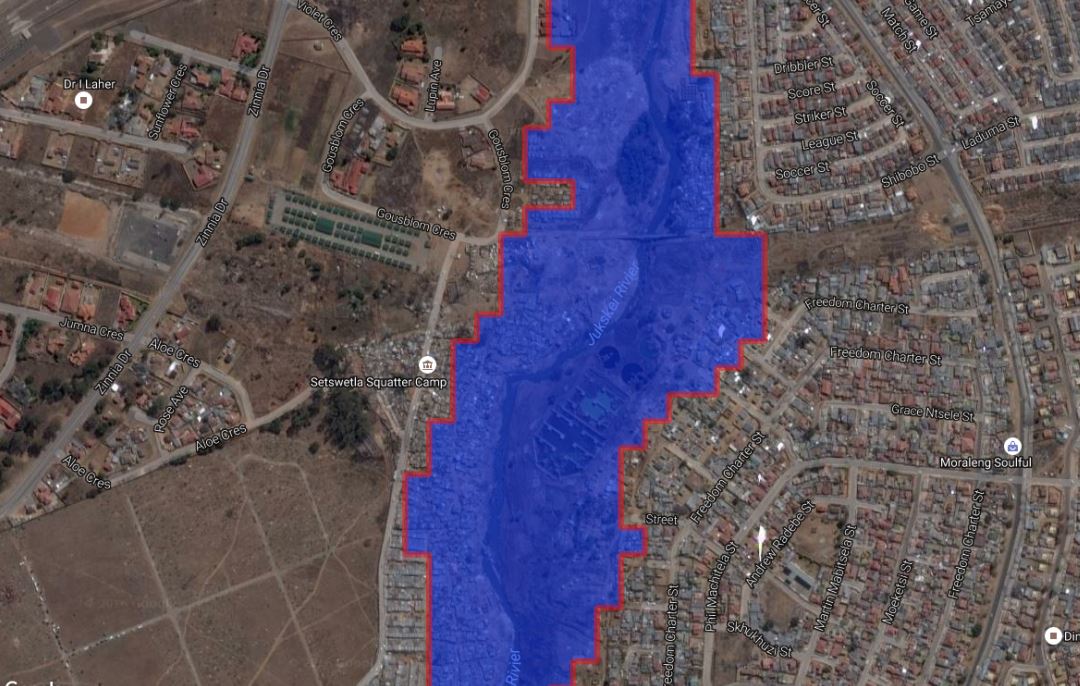 With the devastating flash floods that occurred in Gauteng last week and expected heavy rainfalls in the coming days, it is important that people are aware of flood prone areas and take precautionary measures in time, to mitigate the impact on infrastructure damage and possible loss of lives.
SANSA has developed a flood risk map that contributes to disaster early warning systems and post planning events. This system allows the public to see whether their areas of residence are within the demarcated flood risk zones, which are shown in red on the map. In light of the recent floods, the map provided could be vital in increasing floods awareness on the risk areas.
This complete flood risk map developed can be accessed using the following link; http://products.sansa.org.za/mapApp/SANSA.html
The image above shows Setjwetla informal settlement in the Alexandra township, which has recently been affected by floods.
For more information on available products and offering at SANSA, please visit the link: http://products.sansa.org.za/mapApp/index.html.