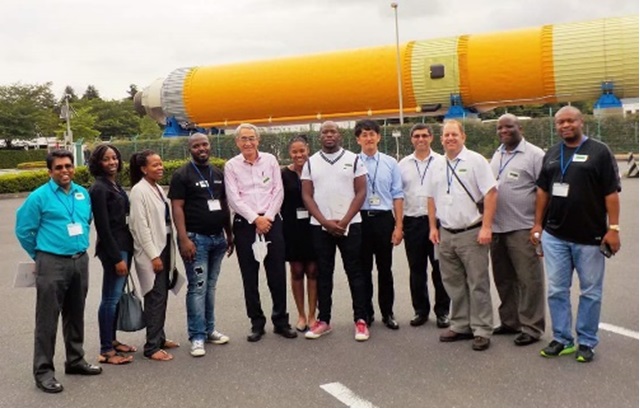 11 Aug

Operation Phakisa: SANSA prepares key national expertise
This second SAR training and tour of key space institutions in Japan entailed advanced training on Remote Sensing and GIS technologies. The delegation was made up of ten (10) delegates, representing the following government departments and state institutions:- SANSA; South African Maritime Safety Agency (SAMSA); Transnet National Port Authority (TNPA); Department of Water and Sanitation (DWS); Department of Agriculture, Forestry and Fisheries (DAFF); Agricultural Research Council (ARC); and Statistics South Africa (StatsSA).
The delegation was welcomed at the JICA Headquarters in Tokyo by the President of the Remote Sensing Technology Center of Japan (RESTEC), Mr Kanime Ikeda. The main components of the tour were hands-on technical training on Synthetic Aperture Radar (SAR) applications and tour of key Japan state institutions such as the Japan Aerospace Exploration Agency (JAXA).
Details of the training sessions were:
– The basics of SAR technology and its applications
– Advanced SAR Training (including Interferometry)
– SAR applications for the maritime industry
– SAR applications in mineral exploration
– Hyperspectral Remote Sensing training in crop monitoring
The delegation also paid a courtesy visit to the South African Embassy in Tokyo where they had an opportunity to be introduced to the new South African Ambassador in Japan, Ms Beryl Sisulu and her staff.
In support of Operation Phakisa and also to implement the Directorate long term objective to develop the requisite national Earth observation skills in synthetic Aperture Radar processing, this partnership with JICA and RESTEC (Japan) continues to develop remote sensing competencies in SAR that is a vital step in implementing Operation Phakisa, unlocking the Ocean's economy.
The team arrived back in South Africa on 10 July 2016.