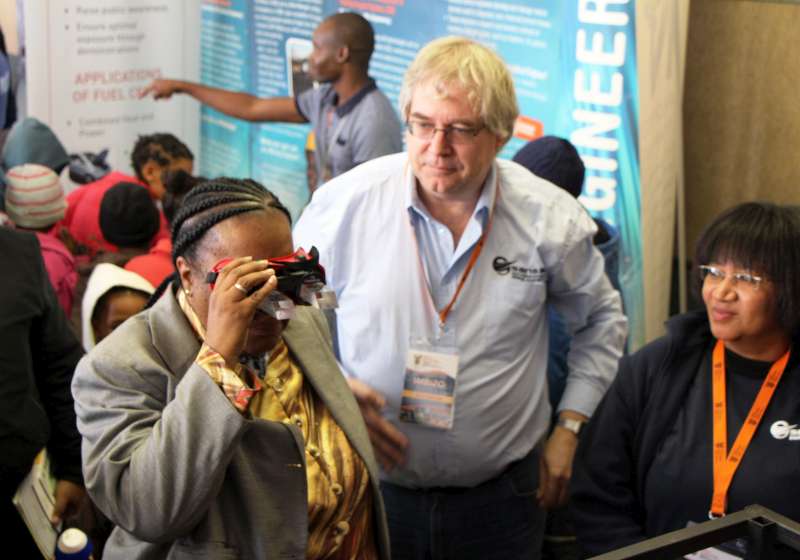 03 May

DST Sutherland Science Imbizo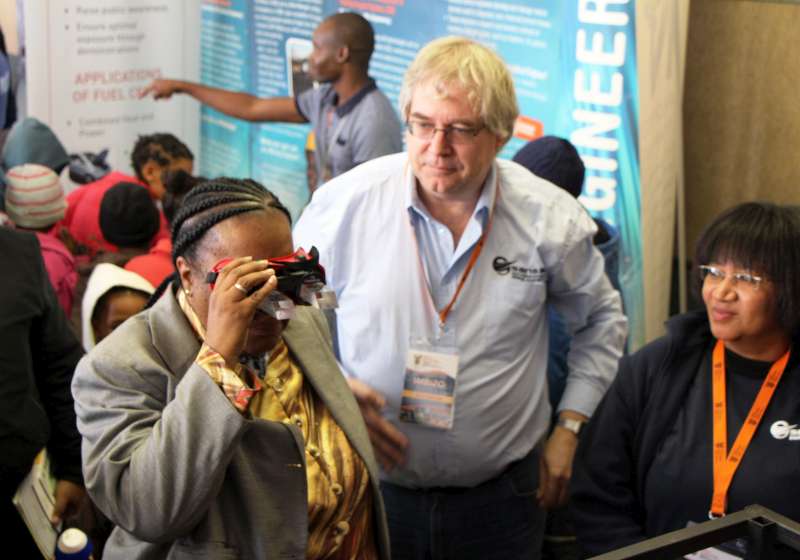 The small town of Sutherland was buzzing over the long weekend as the local community flocked to engage with the various exhibitions on show at the Department of Science and Technology's Science Imbizo taking place on 30 April 2016.  The SANSA exhibition proved to be one of the hits of the event as members of the community, both young and old, and even the DST Minister Naledi Pandor, marvelled at the upside down goggles on show. Demonstrating basic physics principles, the goggles turn everything you look at upside down, making it a challenge to navigate through a simple maze.
During the Imbizo, the Minister addressed over 600 members of the local community, emphasising the importance of maths and science and encouraged learners to pursue careers in science and technology. The Minister also invited the community to raise any challenges they were facing in an effort to do her best to address these in the near future.
The Imbizo highlighted various astronomy and space science related projects taking place at the South African Astronomical Observatory (SAAO) – home to the Southern African Large Telescope (SALT). SALT is the largest optical telescope in the Southern African region, which uses 91 interchangeable hexagonal mirrors to look into the depths of our universe.
SAAO has recently entered into a four-year agreement with SANSA to host a state-of-the-art Optical Space Research (OSR) Laboratory at Sutherland. The unique capabilities of the OSR Laboratory will provide crucial space science data to meet national and international obligations, raise the standard of South African research, supply information about unanswered scientific questions and enhance scientific development.
For more info on SANSA's Optical Space Research Laboratory read here: https://www.sansa.org.za/2016/02/04/first-ground-based-observations-of-sprites-over-south-africa/