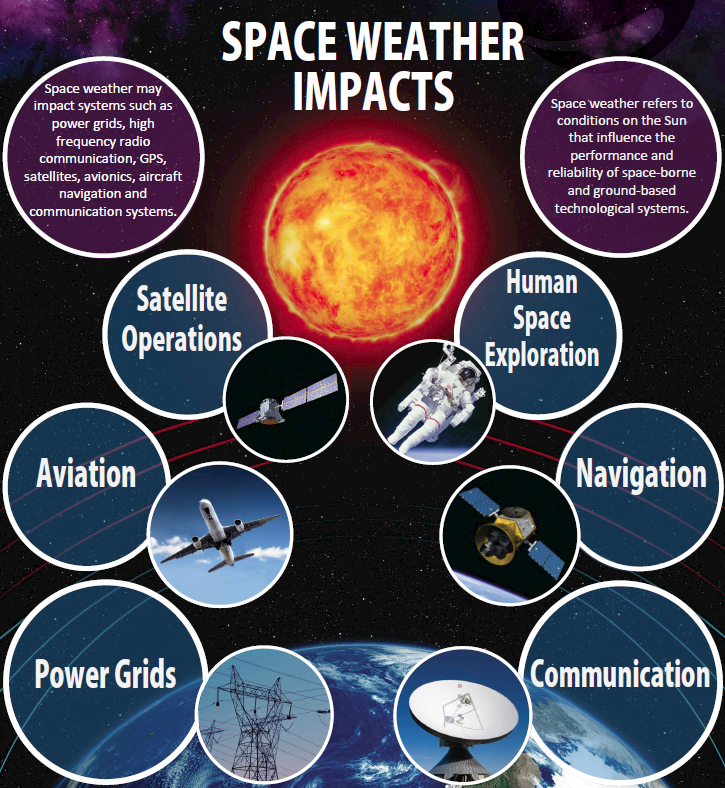 15 Apr

SANSA participates in multinational space weather research and applications partnership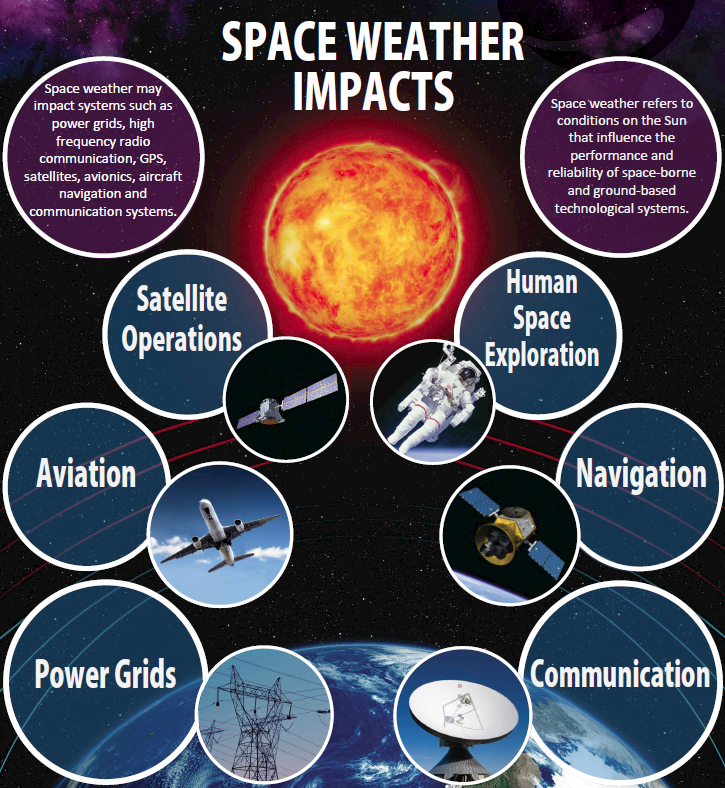 SANSA recently hosted representatives from the Met Office, Mullard Space Science Laboratory, RAL Space, and Imperial College London in the UK. The visitors met with SANSA researchers to discuss a multinational space weather project as part of the UK Space Agency's International Partnership Space Programme (IPSP).
The two-pronged focus of the 'Space Weather: the Economic Case' project is to determine the socio-economic impact of the consequences of space weather on the partner countries and exchange knowledge to enhance space weather applications under adverse conditions. The project will also build capacity in developing counties to contribute to the international space weather 'problem' while simultaneously benefitting from the programmes and experience of space-faring nations. "This study will demonstrate how important it is to consider the impacts of space weather," said Catherine Burnett, Space Weather Programme Manager, Met Office.
While space weather has influenced the Earth throughout its history, the impacts on climate and modern technological infrastructures are still poorly understood. Their significant and increasing risk to human activity has only relatively recently been recognised due to the rapid and widespread growth of space weather-sensitive technological systems operating in space, on aircraft and on the ground. "We are hoping that this study will provide a strong business case for the development of a new space weather monitoring satellite to be positioned at L5 which will allow space weather centres across the globe to improve their observation and forecasting abilities," said Burnett.
Critical national and international infrastructures, such as power grids, transport, communications and financial services specifically, are at risk from the adverse impact of space weather. Governments in several countries, including the UK, are now factoring these risks, along with those caused by natural hazards, into risk management programmes.
"Since space weather impacts vary geographically, partnering with the US and South Africa enables us to address regional variations," said Mario Bisi, Space Weather Scientist at RAL Space in the UK. "There are three scenarios we are looking at – the everyday space weather events, the one in 10-30 year event, and the one in 100 year event. In each case the potential risks and impacts on crucial infrastructure are assessed to determine the economic impact".
The partnership consists of eight members from three countries (SA, UK and USA) and includes the Met Office (project leader), Airbus DS UK, Imperial College London, University College London's Mullard Space Science Laboratory (UCL-MSSL) and Science & Technology Facilities Council's (STFC) RAL Space, as well as the US-based NOAA Space Weather Prediction Centre (SWPC) and SANSA. The unique combination of established skills in key scientific areas and space hardware make the UK the natural leader, while working with the US Space Weather Prediction Centre and SANSA's Space Weather Regional Warning Centre for Africa will enhance the project's outcomes.
"SANSA will contribute knowledge on the impacts of space weather on crucial infrastructure such as power grids and the country's diverse range of technological availability and high dependence on mobile technology, as well as its ground-based space-weather monitoring infrastructure that could enhance services provided by other nations," said Dr Lee-Anne McKinnell, SANSA MD.
South Africa's fast-moving space exploration programme, with an emerging space weather interest, can benefit greatly from the project's knowledge exchange and play a significant role in global space weather applications that benefit the global community. In many ways, this is a pilot study, spearheading capacity building and space weather related areas for collaboration between the partner countries that could later be applied in other nations.