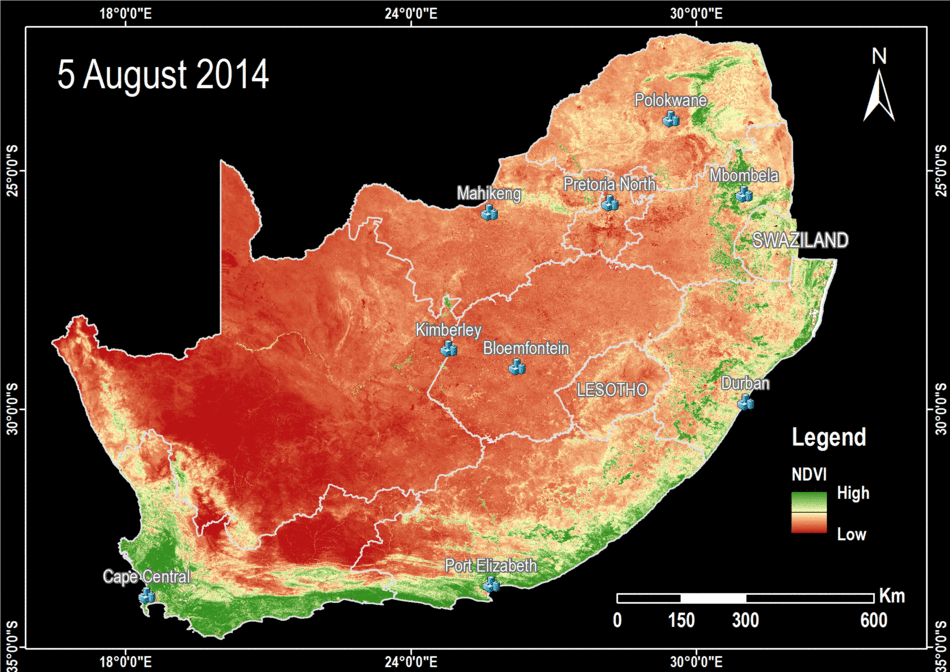 29 Jan

SANSA develops drought monitoring system
South Africa is currently battling its worst drought in decades. The drought disaster has a negative impact on social, environmental and economic stability and continues to pose a major threat to food security throughout the world.
The ultimate knock-on effect could see farmers closing their farms which will subsequently lead to labour lay-offs.
For the purpose of monitoring agricultural drought, remote sensing data and various field indicators are required to provide a comprehensive depiction of the drought phenomena and its adverse impacts on agriculture and food security.
In response to the drought situation, the South African National Space Agency (SANSA) put together a team of remote sensing scientists to form SANSA Drought Observatory (SANSA-DO).
The team has developed a vegetation change visualization showing the temporal and spatial progression of vegetation stress during the 2014/2015 growing cycle. The visuals are presented using animated maps which gives quick insight into the development of drought disaster currently being experienced across the country. The benefits of using this technology will assist decision makers in identifying areas that are extremely affected and prompt instant response. It also indicates areas that are more prone to drought which will aid future planning.
The technology has the ability to further provide an effective means for mapping the location, extent and changes of surface water over-time which will assist in assessing water availability across the country.