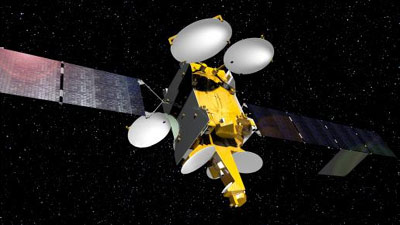 26 Jan

Successful space launch supports this festive season
The festive season is generally a time of rest for many people, however, SANSA is always dedicated to the service of humanity through space and technology and space launches are big business.
The month of December began on a high note with the launch of the Telstat 12V satellite which is also known as Telstar 12 Vantage. This 4,900-kilogram spacecraft is intended to replace the sixteen-year-old Telstar 12 satellite. SANSA provided both the Transfer Orbit Support (TOSS) as well as the In Orbit Verification (IOV) component.
On 17 December, the launch support team had its second challenge for the month, the launch of the European Galileo constellation comprising of the launch of both Galileo FOC-8 and FOC-9 on the same Soyuz rocket. SANSA supported both satellites from launch until it was handed over for operations on Christmas day.
The launch of AMU-1 satellite took place early on the morning of 24 December, and the team was tasked with the first acquisition following launch. AMU-1 is a Russian communications satellite. SANSA supported the AMU-1 TOSS mission until release on 1 January 2016 at 23:48 am.
SANSA is proud of the continued excellence of the technical and operational support teams at their Space Operations facility in Hartebeeshoek for a job well done!