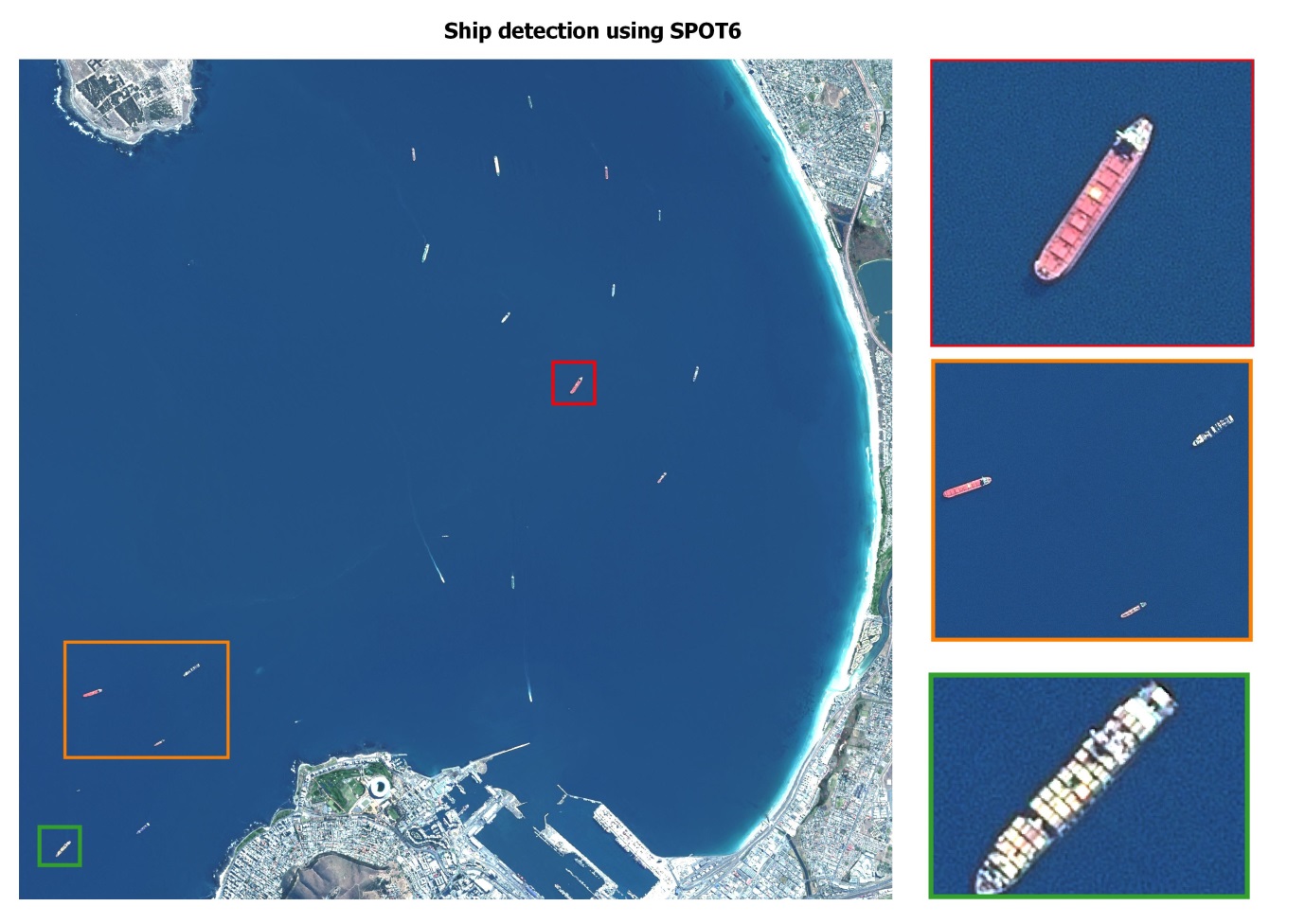 14 Jan

SANSA supports Operation Phakisa through Earth Observation technology
In an effort to harness the benefits of the ocean economy the South African (SA) government initiated a programme called Operation Phakisa. The programme is designed with an aim of unlocking the economic potential of SA oceans. With SA's large ocean jurisdiction, effective governance that protects ocean environment from illegal activities and promote multiple socio-economic benefits is critical.
The South African National Space Agency (SANSA)'s high resolution satellite imagery has considerable potential to effectively contribute to the marine protection and governance goals of Operation Phakisa through the synoptic and repetitive monitoring of the oceanic environment.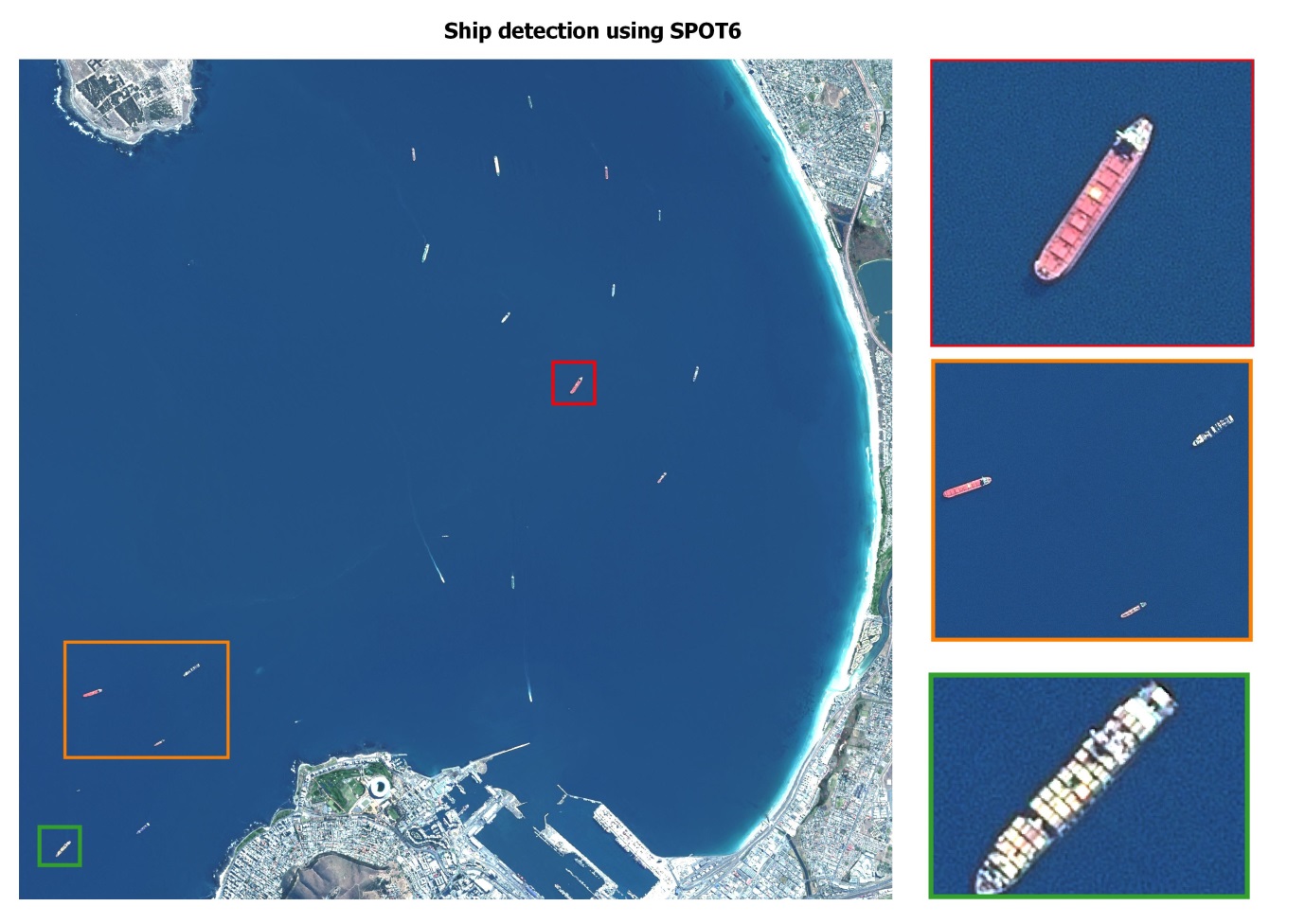 The high resolution SPOT 6/7 satellite imagery currently being received and distributed by SANSA is capable of ship detection and surveillance of the maritime environment. SPOT 6/7 is effective in discerning vessels from its high spatial resolution panchromatic spectral band of 1.5m.
The vessels are quite vivid on the pansharpened image that results from the fusion the panchromatic band with the 5m blue, green, red and near-infrared multispectral spectral bands.
The above SPOT 6 imagery shows ships around the Cape Town harbour on the 25th of March 2015. In addition to the Automatic Identification System (AIS) information available to maritime authorities, geospatial information derived from SPOT 6/7 imagery can be used by maritime authorities for vessel surveillance.
SANSA in partnership with Japan International Cooperation Agency will be hosting a training workshop on analysis of Synthetic Aperture Radar (SAR) satellite data for Maritime safety. The training will take place on the 15 March – 17 March 2016.
The SAR technique detects and monitors vessels in the sea; its imagery allows monitoring of large portion of the earth. This imagery is generated using an active sensor which makes use of radar pulses to observe areas under any weather conditions, day or night.