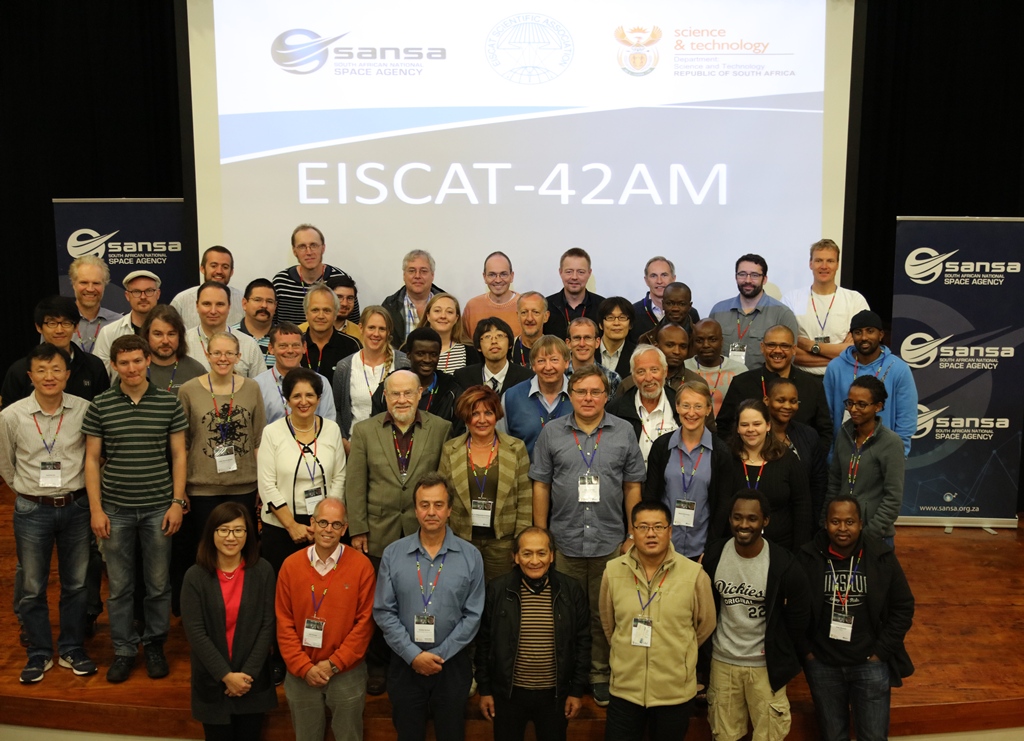 22 Sep

SANSA welcomes international space science community to South Africa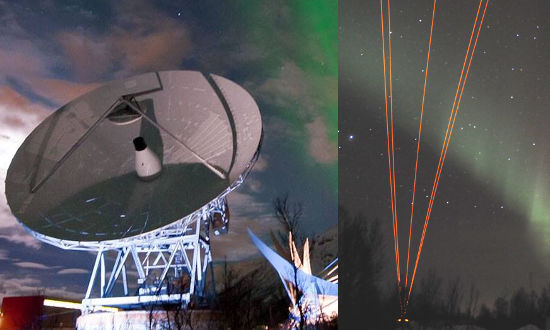 Research of the Earth's atmosphere and ionosphere are crucial for understanding our universe and the interconnected processes that govern our natural environment and impact the technologies we rely on daily.
Top scientists from across the globe gathered in Hermanus, Western Cape from 14-18 September, for the 17th European Incoherent Scatter Scientific Association (EISCAT) symposium and 42nd Annual European Meeting on Atmospheric Studies by Optical Methods (42AM) to discuss global space science research.
Hosted in South Africa for the first time, these two international events took place concurrently and attracted researchers from China, Finland, France, Japan, Norway, South Korea, Sweden, the UK and USA, as well as South Africa.
The EISCAT Scientific Association is an international research organisation that operates a network of radar systems used to study the interaction between the Sun and Earth as revealed by disturbances in the ionosphere and magnetosphere.
During the opening ceremony, SANSA CEO, Dr Sandile Malinga welcomed members of the EISCAT and 42AM communities, as well as the Mayor of the Overstrand, Mrs Nicolette Botha-Guthrie and Deputy Director General at the Department of Science and Technology, Mr Mmboneni Muofhe.
"Through the work of EISCAT, we have been able to investigate various phenomena of the atmosphere in the altitude region of 50 to 2000 km," said Dr Malinga. "Not only has the science been ground-breaking, but the radar systems and technologies that are being used also continue to set new frontiers in instrumentation and remote sensing."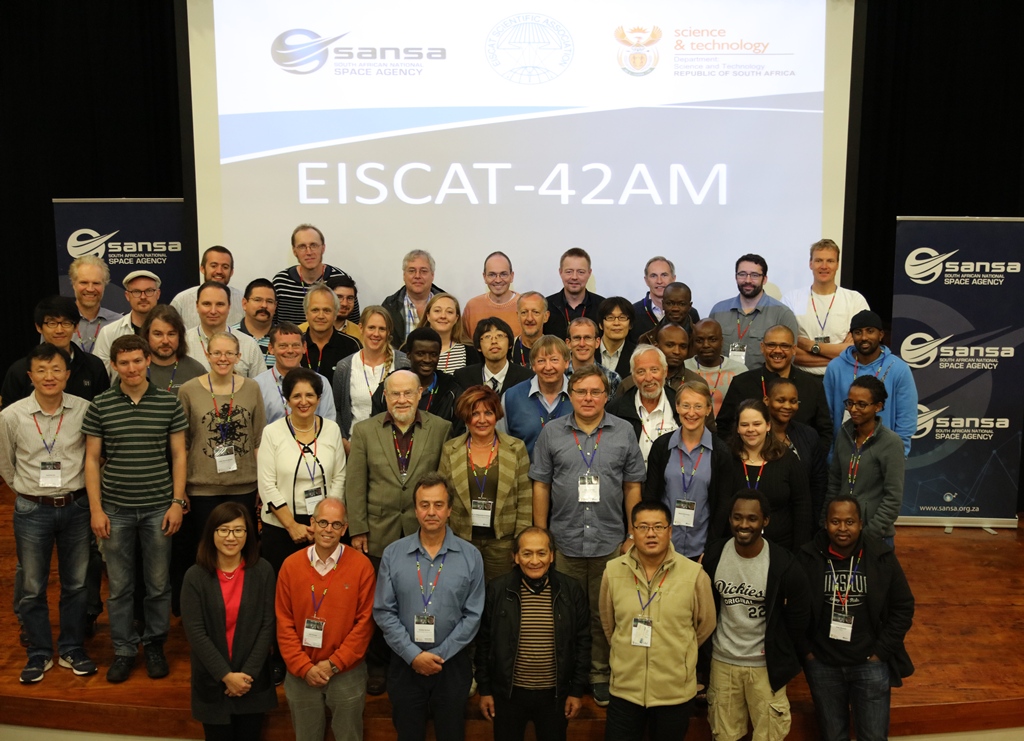 A key highlight of the symposium was the EISCAT-3D radar project, currently under construction in Norway and set for finalisation in 2020. This unique location, within the auroral oval and at the edge of the atmospheric polar vortex, is ideal for studying many important atmospheric and geospace processes.
According to SANSA Chief Scientist, Prof Mike Kosch, "This 120 million Euro project will be the most advanced, high-powered (10 MW), phased radar array (with 10 000 elements) in the world. The use of state-of-the-art signal processing and beam-forming techniques will allow real-time 3D radar imaging of the ionosphere for the first time".
"The capabilities and flexibility of the powerful, new EISCAT-3D radar systems demand collaboration among a large group of active scientists and engineers to help realise the promise of new discoveries and provide sufficient numbers of well-trained individuals to move the project forward," said EISCAT Director, Dr Craig Heinselman.