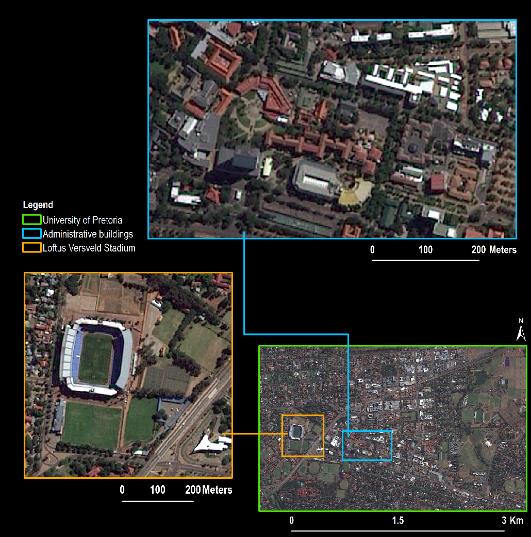 01 Jul

SPOT 6 and SPOT 7 Imagery now available at SANSA
The images obtained from the first 'twins' in the SPOT family, SPOT 6 and SPOT 7, are now available for ordering from SANSA. The two satellites are 180-degree phased, enabling a revisit at least once a day for any point on Earth. SPOT 6 and SPOT 7 deliver 1.5m high-resolution products with five spectral bands (Pan/R/G/B/NIR), fully superimposable, as they are always acquired simultaneously. Standard products are delivered "application-ready, i.e. pan-sharpened and orthorectified imagery in natural colour.
For more information on these and other data sets that can be obtained from SANSA, please contact the Manager: Data, Products and Services, Mr. Aubrey Kekana at: akekana@sansa.org.za.
Orders can be placed by sending a request to this email address: customers-eo@sansa.org.za.