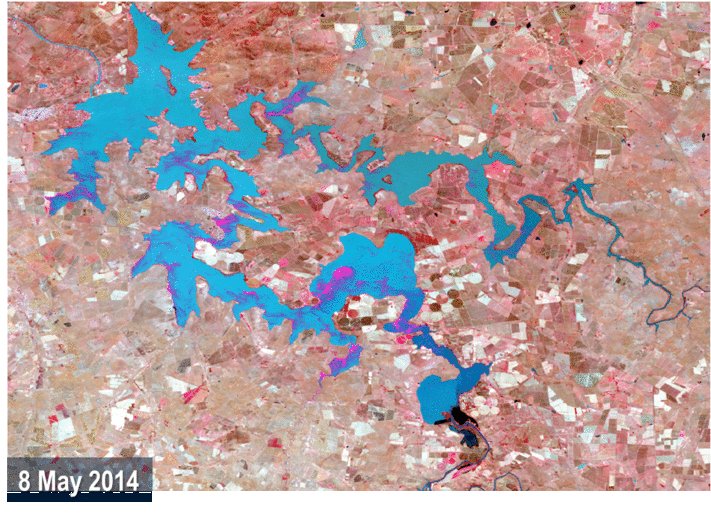 20 May

Using imagery to monitor water quality in the Vaal Dam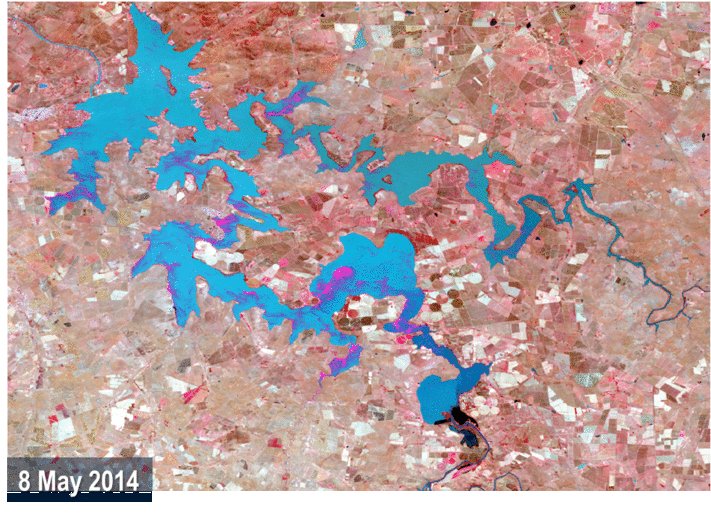 The Vaal Dam in South Africa was constructed in 1938 and lies 77 km south of OR Tambo International Airport. The flood attenuation properties of the dam were severely tested in February 1996 when the largest flood ever recorded at the Vaal Dam site was experienced.
This image shows four SPOT 6 multispectral colour composites between May and June of 2014.
Infrared band has been used to show algal bloom in the dam. Such imagery can be utilised for water quality monitoring.
Algal bloom is a rapid increase or accumulation in the population of algae (typically microscopic) in a water system.
Cyanobacteria blooms are often called blue-green algae. Algal blooms may occur in freshwater as well as marine environments.
Image source: SPOT 6. Centre National d'Etudes Spatiales (CNES)