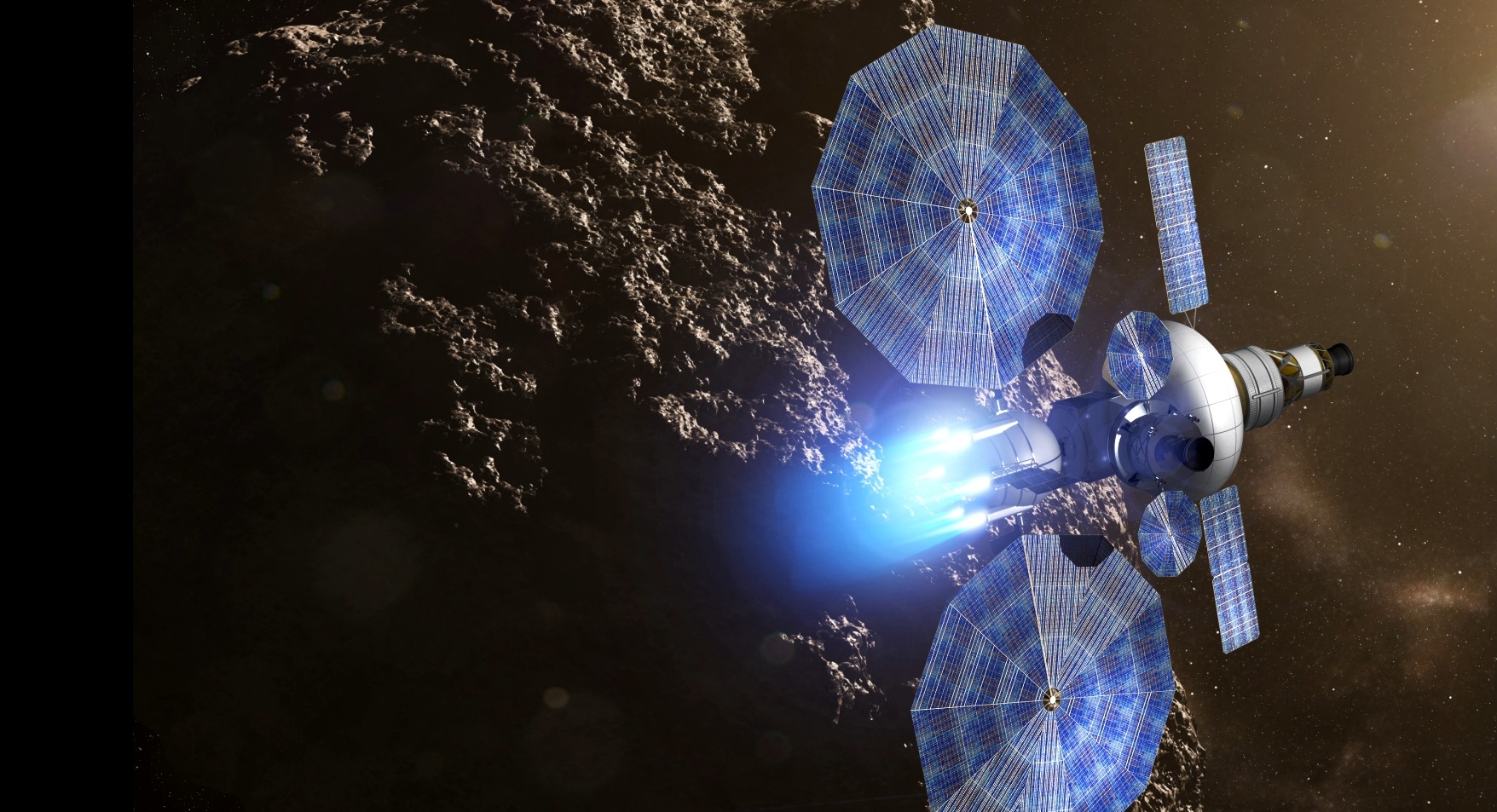 24 Feb

Next generation technology could result in cheaper satellite communication
On 27 February 2015, SANSA will support its first Solar Electric Propulsion (SEP) mission. A SEP satellite extends the length and capabilities of the space mission while reducing costs. This in turn, could result in the form of cheaper satellite services such as television and internet data.
SEP is a NASA initiative which involves high power; high-efficiency solar electric propulsion systems requiring much less propellant than a comparable, conventional chemical propulsion system. "Simply put, instead of using fuel, these satellites make use of large solar panels and the sun's energy to boost them in space," says Tiaan Strydom, SANSA's Business Development Manager. "Think of a car. When it runs out of fuel, you have to refuel it or your journey ends. Using SEP means the energy source never runs out and therefore your journey can go on and on and on."
SANSA is part of a worldwide network capable of providing crucial support services for the SEP missions. "In a constantly evolving technological environment, it is important for us as a space agency to encourage innovation, be part of discovering new solutions and expanding the frontiers of knowledge," adds Raoul Hodges, MD SANSA Space Operations.
With a standard satellite launch and Transfer-Orbit Support Services (TOSS), SANSA would be required to provide on average, 4-16 days of services. With regard to SEP missions, SANSA is contracted to provide 120 days support services. "In the Star Trek series, when the spacecraft takes off, we would see a blue emission released from the engines. This blue light is based on electric propulsion," Strydom adds. "Unlike in the series, solar electric propulsion is not lightning fast and needs to build up momentum as the satellite orbits the earth."
SANSA's state-of-the-art ground station facility has an excellent track record of over 50 years in service and boasts more than 30 antennas across the frequency spectrum. "South Africa has the expertise to support any specialised mission," concludes Hodges.
The introduction of SEP missions eliminates a number of challenges faced by satellite builders and launchers. Mars, asteroid and commercial spaceflight activities can now be conducted at a reduced cost. As a result, this should have a direct impact on the end user. Together with the international space community, SANSA is using the benefits of space science and technology to help grow and develop the African region.
Here is a short video clip on solar electric propulsion: https://www.youtube.com/watch?v=VHtETotYQIk