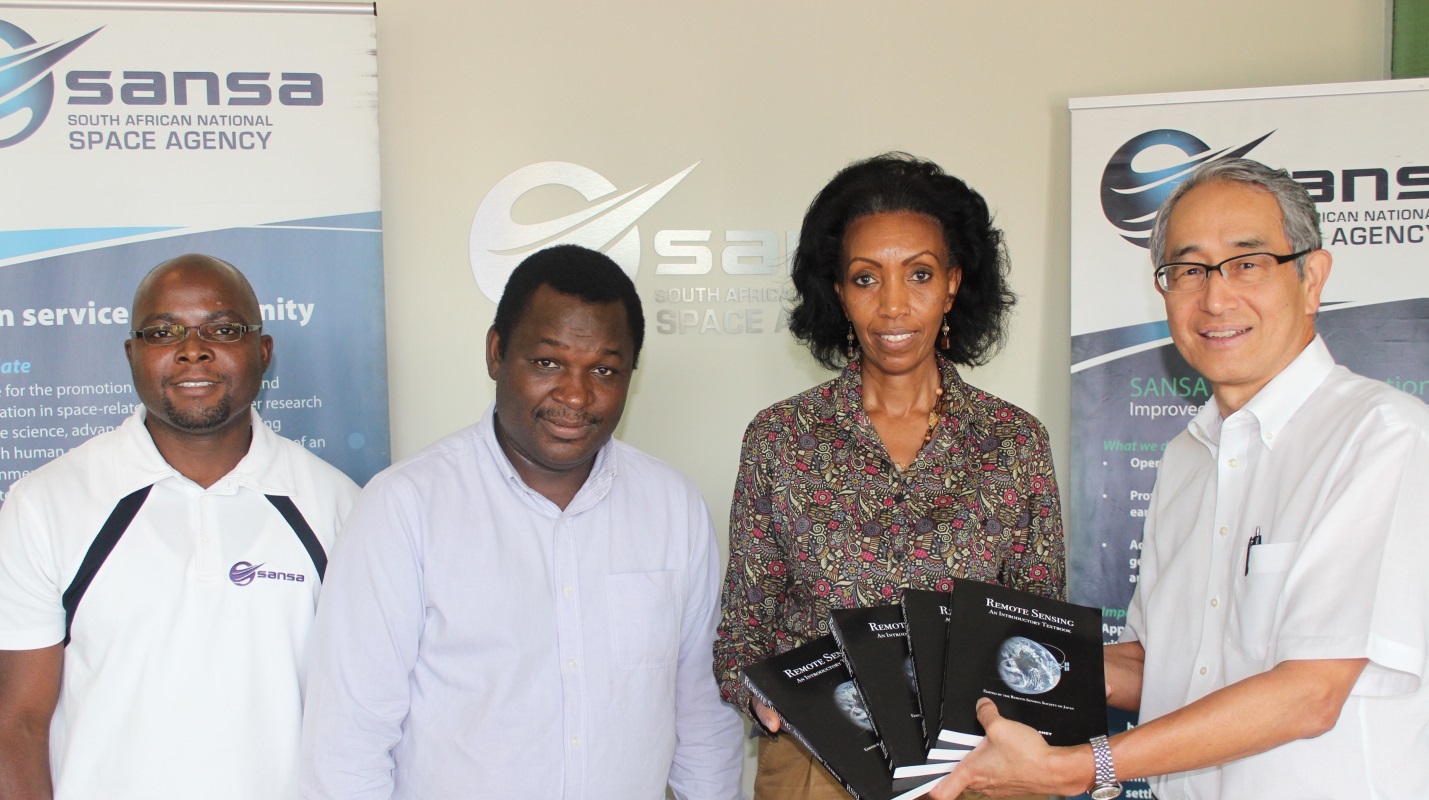 08 Feb

SANSA-JICA International Cooperation
The South African National Space Agency (SANSA) on 3rd June 2014 signed a formal agreement with the Japan International Cooperation Agency (JICA) to champion cooperation in peaceful use of remote sensing and Earth Observation technologies. The formal agreement advances knowledge of Japanese Earth observation skills in South Africa, to promote utilization and improve knowledge about JAXA's (Japan Aerospace Exploration Agency) ALOS/PALSAR satellite data.
The SANSA-JICA framework agreement includes the secondment of Mr. Kentaro Yoshikawa from JICA as a Senior Advisor at SANSA Earth Observation directorate from September, 2014. JICA has availed an amount of Japanese Yen 10 000 000.00 (approximately South African R965 780.00) to support Mr. Yoshikawa's human capital development (HCD) activities at SANSA during the 2014/2015 financial year and the following acquisitions are being made:
ALOS image mosaics and DEM data over selected sites in South Africa are being purchased by JICA in Japan from the Remote Sensing Technology Center of Japan (RESTEC);
30 units of High Spec PC will be delivered at SANSA. The PCs will be used for hands-on, basic ALOS data training course scheduled for 9-12 March 2015; and
200 copies of remote sensing textbook have been delivered to SANSA Earth Observation Offices in Pretoria.
SANSA Earth Observation is greatly honored to have been the first recipient ever of Japanese expert and we are taking the best advantage of the support that is positioned to improve SAR capability in South Africa.