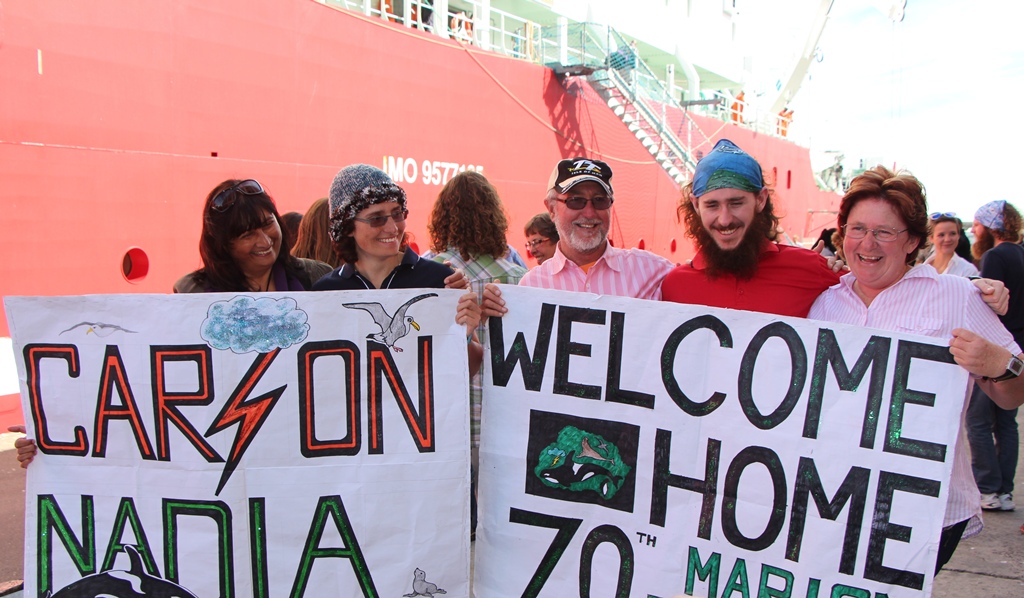 09 May

What's on Marion Island?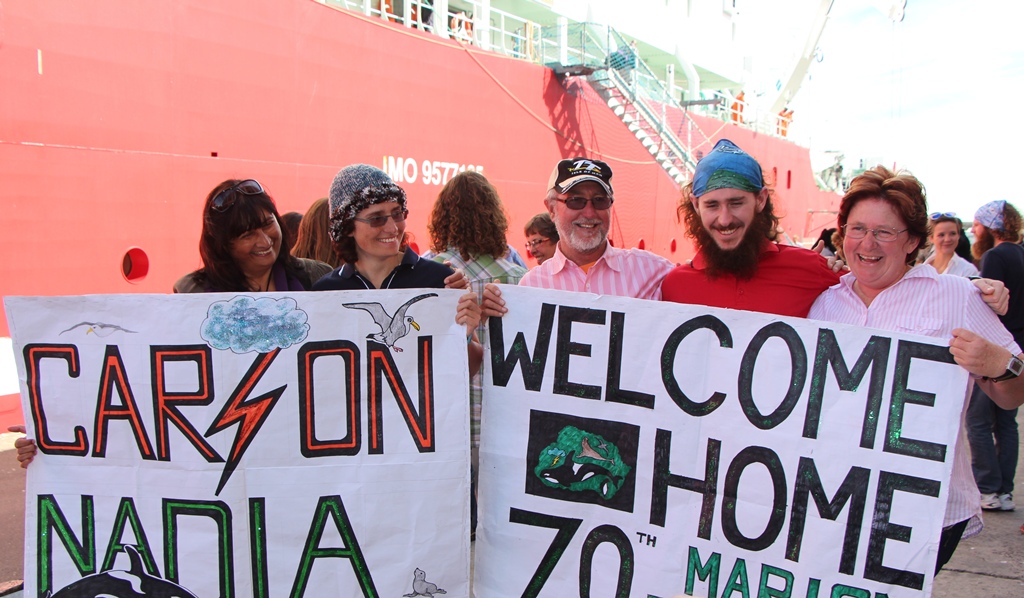 On Wednesday 2 April the South African research vessel Agulhas II set sail once again with a SANSA team heading for Marion Island in the sub-Antarctic Indian ocean, about 950 nautical miles (1769km) south-east of Port Elizabeth.
SANSA's Marion Island Engineer Mpho Mphego, and Antarctic Engineer Philip Mey, will spend five weeks on the island doing maintenance and upgrades on SANSA's research instrumentation. This space monitoring instrumentation allows SANSA to contribute space weather, ionospheric, geomagnetic and space plasma data to the global network.
SANSA wishes them a successful journey – especially to Mpho who recently got engaged and says that the first thing he will do on his return is get married!
A trip to Marion Island has always been part of his career objectives, and this is "a chance for a man from Limpopo to make history and have something to tell his grandchildren". Mpho hopes the programme, for which he applied twice, will help to integrate space physics with electronics.
On 6 May, the Agulhas II returned with Wits masters student, Carson McAfee. Carson took the trip to the island just over a year ago on behalf of SANSA to monitor and maintain measuring instruments in order to ensure the quality of data being collected. His girlfriend, Nadia Hansa, accompanied him on behalf of the Mammal Research Institute. On her return, she said that the island challenged them to communicate better "We managed to find ways of giving each other space throughout the year." The duo's most memorable moment on the island was a three-hour ordeal saving the life of a seal that had been caught between rocks for two days. McAfee's lowest moment? Not being able to eat any watermelon.
The Agulhas II made its maiden voyage to Marion Island almost exactly a year ago, representing the 70th Marion Expedition team. Not only of interest to space science engineers, Marion Island is home to Ship's Cove, a wreck which was used to build a human settlement in the early 1900s.
Maritime archaeologists used a set of magnetometers known as a gradiometer to measure the gradient of Earth's magnetic field in a vertical direction. Disturbances like buried structures and iron objects will show up on the readings and help them excavate the area. On the last trip the team found a new human settlement site.