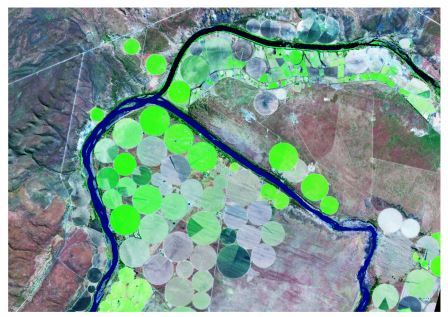 07 Oct

Eyes in the Sky inspiring the youth
The South African National Space Agency (SANSA) is today launching an exciting collection of tools for learners in the country, in support of the geography curriculum at high school.
This launch is one of the initiatives SANSA and the Department of Science and Technology (DST) have organised to commemorate World Space Week, an initiative of the United Nations which is celebrated from 04 -10 October annually. The theme for 2013 is 'Exploring Mars, Discovering Earth'.
The Fundisa School Education and Fundisa disc are set to help increase understanding of Earth observations among Grade 10-12 learners. These resources, which include a portal for students, will also help raise awareness about the value satellite imagery adds to Geographic Information Systems (GIS) analysis.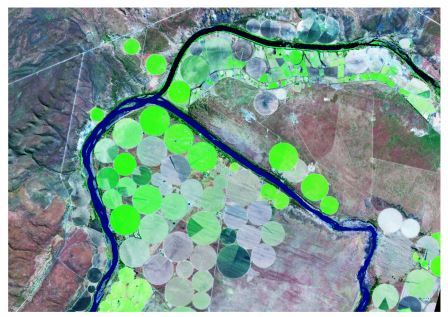 These tools are aligned to SANSA's goal of building intellectual capital through cutting-edge research, development, innovation, technology and applications in the country.
Because many schools do not have computers and computer-based GIS software, the  resources will provide scenes relating to the schools' areas of interest and surrounding communities. SANSA will complement the data with material customised for FET and as much as possible align to the curriculum. By the time the learners graduate in Grade 12 they will have a greater understanding of Earth observation and can proceed to more focused studies at tertiary level.
Mr Humbulani Mudau, Chief Director of Space Science at the DST, representatives from the French-South African Institute for Technology (F'SATI), learners of two Dinaledi schools in Mpumalanga, and postgraduate students from universities across Gauteng are attending this event.
Dr Jane Olwoch, MD SANSA Earth observation explains, "SANSA provides the satellite data, products and services from various EO satellites to government departments and other stakeholders for use in addressing numerous societal deficiencies such as provision of formal
housing while understanding the movement of informal settlements, managing our scarce natural resources like water and providing real-time data for monitoring and management of disaster and recovery, to name a few invaluable contributions of Earth observation satellites."
The focus for SANSA is to bring the benefit of space science and technology investment back to South Africans through various space programmes from Earth observation and space science research to providing space operations support and exploring the space engineering competencies through development of our next satellite (EO-SAT1).
"Space impacts our daily lives and it is important to understand that investment in space science and technology is important for our people and economy," said Mr Mudau.
SANSA is hosting three significant events this World Space Week to highlight some of the excellent work delivered by the Agency with a successful inauguration of a new IOT antenna facility at Hartebeesthoek on 4 October and the upcoming unveiling of new SuperDARN radar in Hermanus on 9 October.