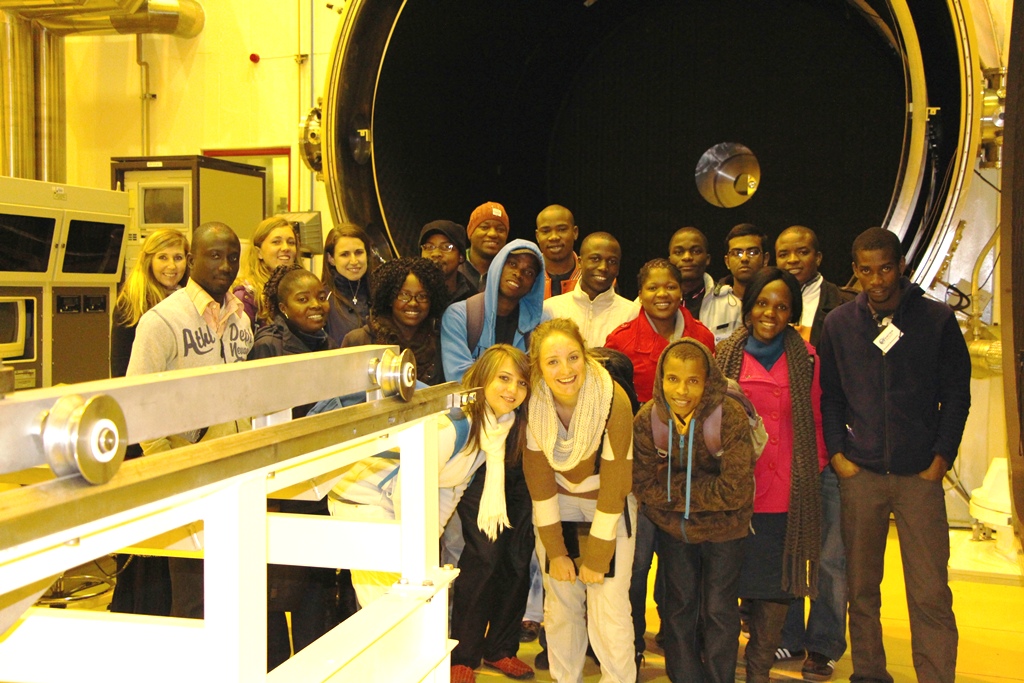 16 Sep

Broadening Horizons for Undergraduate Students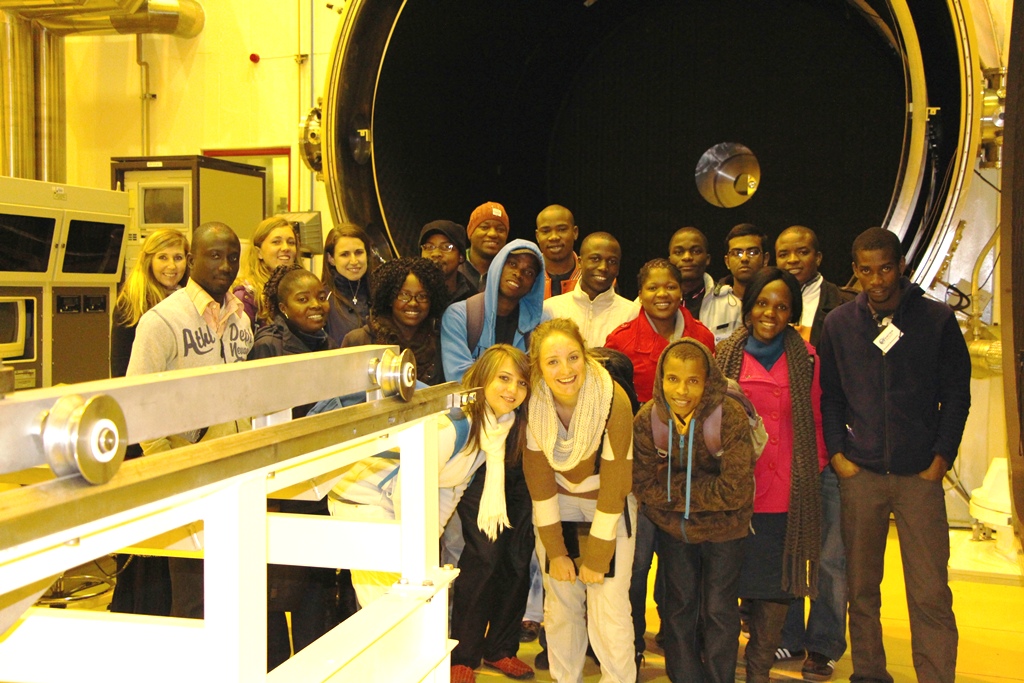 Eager to learn and explore the exciting world of space physics, 16 students from universities around South Africa attended the annual SANSA Space Science Winter School in Hermanus from 1-5 July, 2013. The Winter School aims to introduce the field of space physics to final year undergraduate Maths, Physics and Engineering students in a fun and informative way.
A variety of Space Science presentations and practical demonstrations were delivered by SANSA researchers and engineers. Special guest lecturers Dr Judy Stephenson from the University of KwaZulu Natal and Dr Jacob Bortnik from the Department of Atmospheric and Oceanic Sciences (USA) also gave presentations which were well received by the students.
One of the highlights was a visit to Houwteq to investigate the state of the art facilities used for testing and integration of small satellite systems. During their visit the students not only learnt about the history of Houwteq but also got to hear about the future plans for satellite engineering from Mr Tebogo Mokgalagadi from the SANSA Space Programme Office.
All the students felt the Winter School offered great value and that the experience had exposed them to areas of opportunity they were previously unaware of. Lebogo Ofentswe a student from the University of Limpopo had this to say of his experience "I really enjoyed all the practical demonstrations as well as the great discussions with researchers and students at SANSA. My dream is to join the SANSA team to continue my studies and hopefully become a SANSA employee."