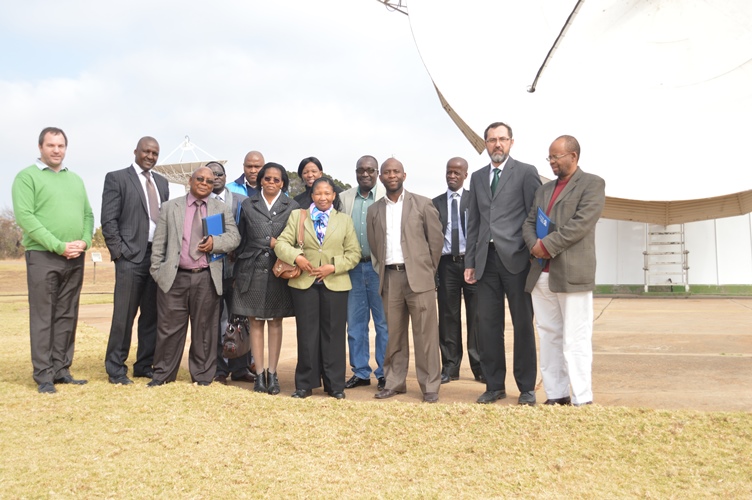 20 Aug

Botswana exploring space science and technology collaborations with South Africa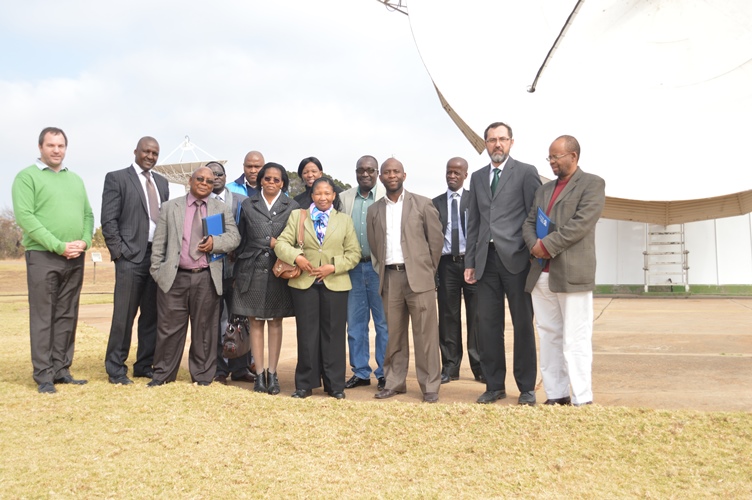 Representatives from the Botswana government and educational institutes recently undertook a tour of South Africa's key organisations in the fields of space, science and technology. They met with SANSA to understand the Agency's programmes and opportunities for collaboration at the end of July through coordination by both countries Departments of Science and Technology.
In 2005, South Africa and Botswana had signed a Bilateral Agreement on Scientific and Technological Cooperation. In so doing, they demonstrated the important role each government placed on science and technology.
Currently, scientists from both countries are working together in various initiatives across different fields. The visit to SANSA mainly focused on areas of Earth observation and space science. The stakeholder delegation was led by Sikhonzile Sikhosana, Assistant Director, African Cooperation at the South African Department of Science and Technology.
Dr Jane Olwoch, SANSA Earth Observation's Managing Director, provided an overview of the Agency's vision and future direction. "SANSA joined all the other international space agencies to work together and see how collaboratively we can use space access and technology for the benefits of society and economic economic development, she adds.
Her words are echoing Southern African Development Community (SADC) recognition of the crucial role of science and technology in poverty reduction. In this context, she further elaborated that emphasis must be put on projects that will benefit the two SADC country's communities in ways that are meaningful to them. She succinctly pointed out that people will not fully appreciate the usefulness of science if it cannot address the problems they are grappling with in their day-to-day existence.
Areas of collaboration with Botswana such as data sharing, capacity building activities and bilateral action relating to Earth observation were highlighted.
Space research and technology require partnership in order to succeed. Dr Olwoch acknowledged the Botswana delegation for meeting with SANSA, saying "it is an important step in building the relationship in exploring future collaborations."
The two countries are richly endowed with natural and human resources. Together they must find ways in which they can develop their strengths, and use them as a basis for creating a better future for their citizens. Science and technology offer numerous opportunities to achieve this.
Sharing the history of SANSA's Hartebeesthoek facilities was Eugene Avenant, Chief Engineer at Space Operations. He says "since South Africa re-entered the international community, we have established partnerships across the world again and began offering telemetry, track and command services to major clients," SANSA Space Operations operates and maintains more than 20 antennas and a number of ground stations at its facility. It is this type of world class service and professionalism that continues to make SANSA an ideal partner for many international clients.
This engagement forms the exploratory phase of a three year commitment between the stakeholders to identify and implement collaborative initiatives to the benefit of both countries.