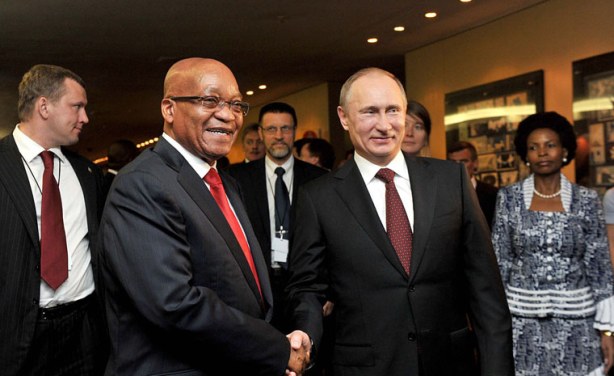 20 May

SANSA to support radio astronomy infrastructure in Africa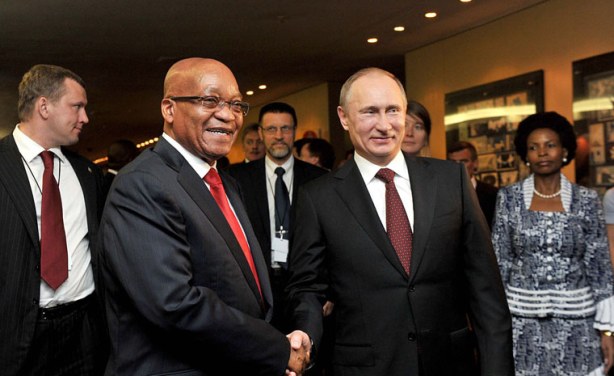 Following the signing of the RadioAstron space satellite agreement between the South African National Space Agency (SANSA) and the Russian Federal Space Agency (Roscosmos) at the 5th BRICS Summit held in Durban this year, SANSA will be responsible for the installation, operations and maintenance of the receiving antennae.
The RadioAstron satellite was launched on 18 July 2011 and carries a radio telescope that will obtain images and coordinates of various radio-emitting objects. As a single, virtual telescope, it will be the world's largest radio telescope, with a "dish" measuring approximately 390 000 km. The mission has an expected lifetime of five years and will support and improve investment in radio astronomy infrastructure in Africa and complement radio astronomy facilities such as the Square Kilometre Array (SKA), enhancing the continent's reputation as a premier destination for radio astronomy.
"SANSA's Space Operations ground station will undergo an equipment upgrade to accommodate the operational requirements to support the Russian RadioAstron orbiting space telescope," says Eugene Avenant, Chief Engineer at SANSA Space Operations. Aligning with the National Development Plan, one of SANSA's strategic goals is the positioning of South Africa as a recognised global citizen, to offer world-class and efficient services and societal benefits. "By participation in this international collaboration, SANSA will be in a position to contribute to job creation whilst fostering international relationships," Avenant adds.
The RadioAstron project is an international collaboration led by the Astro Space Centre of the Lebedev Physical Institute (Russian Academy of Sciences) in Moscow. Other partners include the European Space Agency, the National Radio Astronomy Observatory (USA), the Tata Institute for Fundamental Research (India), and the Commonwealth Scientific and Industrial Research Organisation (Australia).
SANSA's role will include acting as a central point between Telkom – whom has made an 18-m C-Band antenna available for the RadioAston tracking and acquisition in South Africa, the Roscosmos system and the Hartebeesthoek Radio Astronomy Observatory (HartRAO). Raoul Hodges, Managing Director of SANSA Space Operations explains this in more detail. "The control of the ground based equipment and data relayed from the spacecraft via TCP/IP connections will be aggregated in a router/switch at the Telkom Earth station and relayed to SANSA Space Operations via Fibre Optic connection. SANSA Space Operations will allocate a dedicated area with the required computer interfaces and apparatus to relay data to-and-from Roscosmos using terrestrial communication infrastructure." The idea is to complement the capability of ground-based Very Long Baseline Interferometry (VLBI) instruments with a space-based VLBI instrument.
Contracts for the project are currently being put into place.
Photo: President Jacob Zuma with Russian President Vladimir Putin at the fifth Brics in Durban, South Africa.
Photo courtesy of allafrica.com via Govt of South Africa/Flickr
For more information on SANSA Space Operations, contact the office on +27 12 334 5000 or email spaceops-info@sansa.org.za