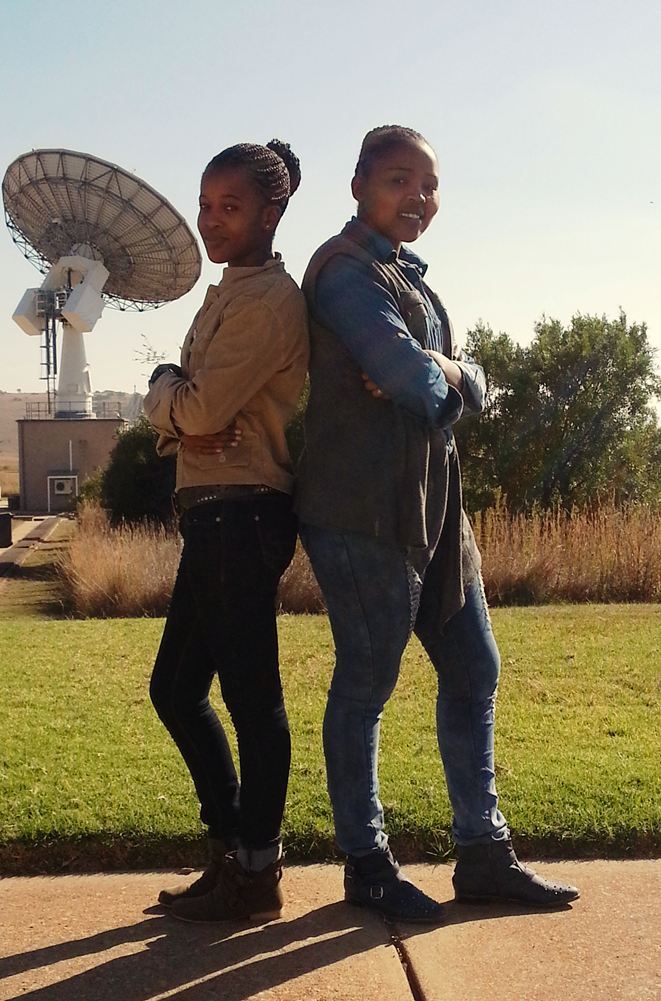 06 May

Women taking on a previously male-dominated profession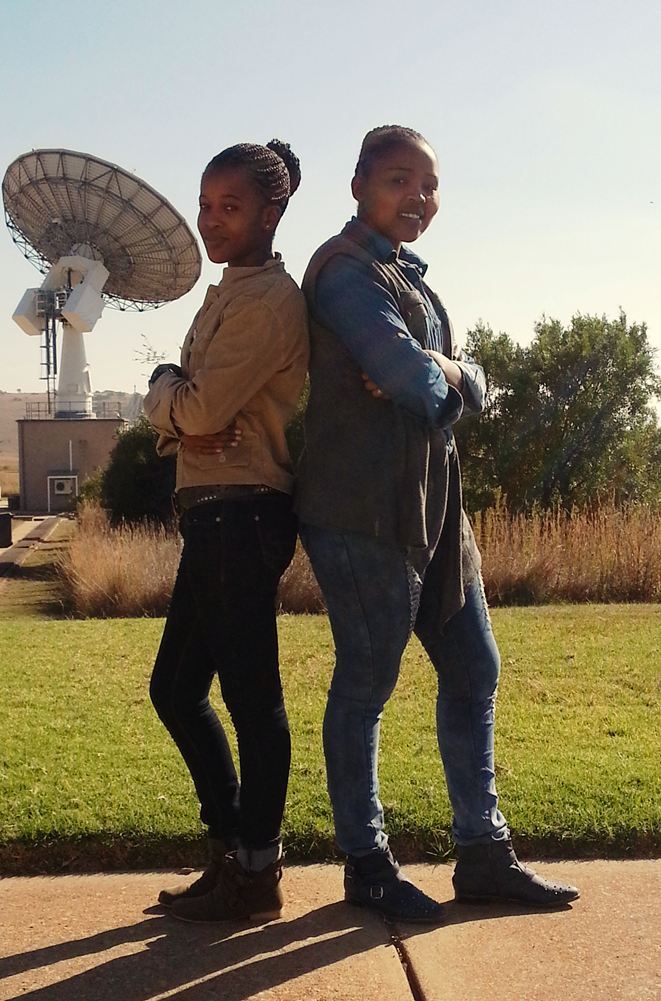 SANSA Space Operations is proud to welcome two vibrant, young ladies to the Satellite Operations team, as In-Service Trainees.
More Enicca Moloi (MM) and Betty Ntebogeng Ntlhe (BN) are both students from Tshwane South College who have completed all theoretical modules and the required practical training at the institute's training centre. On completion of their in-service training, both ladies will be awarded with a Diploma in Electrical Engineering: Heavy Current.
So you may ask yourself is it coincidence that the new trainees are both women, study at the same institute, are working towards the same qualification and are both working predominantly with men? We chat to Yunus Bhayat (YB), SANSA Space Operations TT&C Manager; More and Betty about what the job of a Satellite Operations Technician entails:
Photo: Betty Ntebogeng Ntlhe (left) and More Enicca Moloi (right), two in-service trainees at SANSA Space Operations
What are the typical day-to-day expectations of a Satellite Operations Technician?
YB: Part of the job includes conducting frontline routine operations. This is in the form of satellite tracking and data acquisition activities which involve preparing daily pass schedules and calibrating and configuring antenna systems and equipment, in order to undertake satellite housekeeping operations. Also, to perform troubleshooting and quality control assessments and ensure that the equipment operate in accordance with specifications. The Operations team regularly participates in special operations such as launch support, transfer-orbit operations and in-orbit test campaigns for our high profiled international customers.
Any expectations of the job and what would you like to gain while working at SANSA?
MM: I would like to master the job at-hand and grow. Ultimately, my goal is to grow at SANSA, improve my Communication skills and receive more responsibilities as I go along.
BN: Currently, I want to prove that I am an enthusiastic team player, eager to learn about the Space industry, and want to progress in SANSA to become an Engineer in the organisation.
Are there any challenges that go hand-in-hand with this role?
YB: Generally speaking, the ladies may experience a disruption in their usual sleeping patterns as these employees are required to work alternating day and night shifts. Individuals should be able to think on their feet and deal with pressure to meet the required schedules and deadlines.
MM: As women, I think it may be challenging for our male colleagues to accept us in leadership roles one day. This should be easily overcome as we continue to work together.
BN: I agree with More. Not only do we have to work hard to prove ourselves in these positions, we will also have to work hard to gain the necessary respect that we deserve. These are challenges that we look forward to overcoming in the near future.