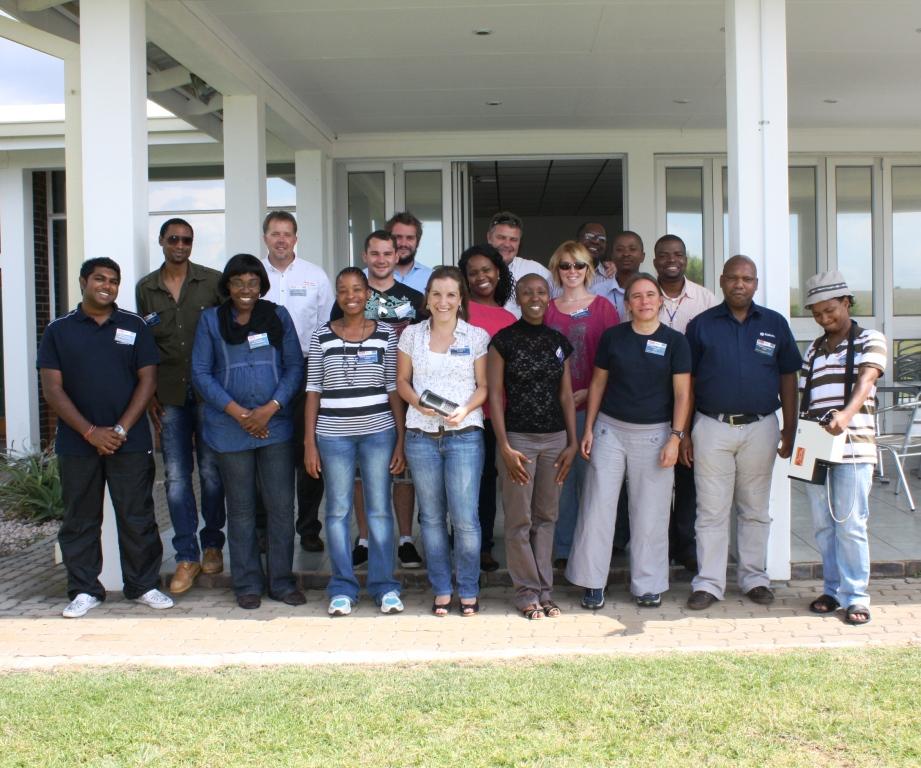 18 Feb

SANSA, Southern Mapping Company Spectrometer Training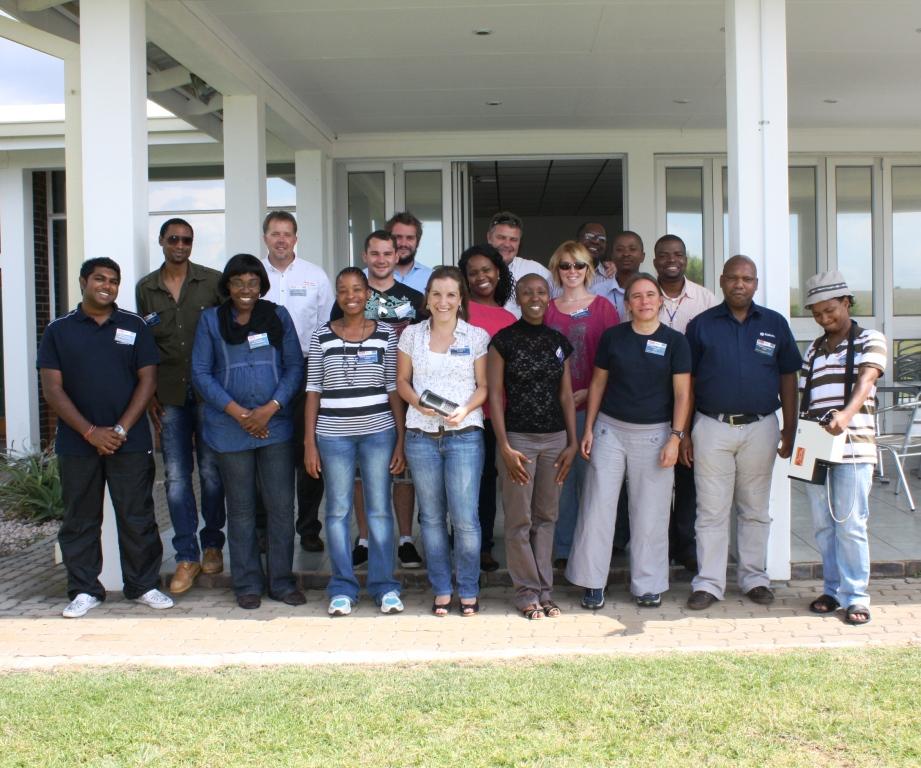 The South African National Space Agency's (SANSA) Earth Observation directorate collaboratively hosted a Spectrometer training together with Southern Mapping Company – the Spectral Evolution instruments' African partner – on 11 February 2013 at Hartebeesthoek.
Both SANSA and Southern Mapping Company have recently acquired their own Spectral Evolution field spectrometers. A Spectral Evolution consultant was in the country to attend a conference and offered to use this opportunity to hold a training course on their spectrometers. In consultation with Spectral Evolution, the training course offer was extended to a broad audience of earth observation data users.
Spectrometers allow for the in-situ capture of reflectance spectra of targets such as minerals, plants and materials which can then be characterised in terms of their absorption features across the electromagnetic spectrum. The principle behind spectral reflectance is that materials on the surface of the earth absorb and reflect light uniquely in different parts of the electromagnetic spectrum. An example of where this might be used is by capturing in-situ reflectance spectra of minerals or plants associated with Acid Mine Drainage (AMD). These spectra can be associated with acquired images, for example using a ProSpecTIR VS airborne camera operated by Southern Mapping Company, or satellite hyperspectral sensors; and allow for AMD affected areas to be mapped.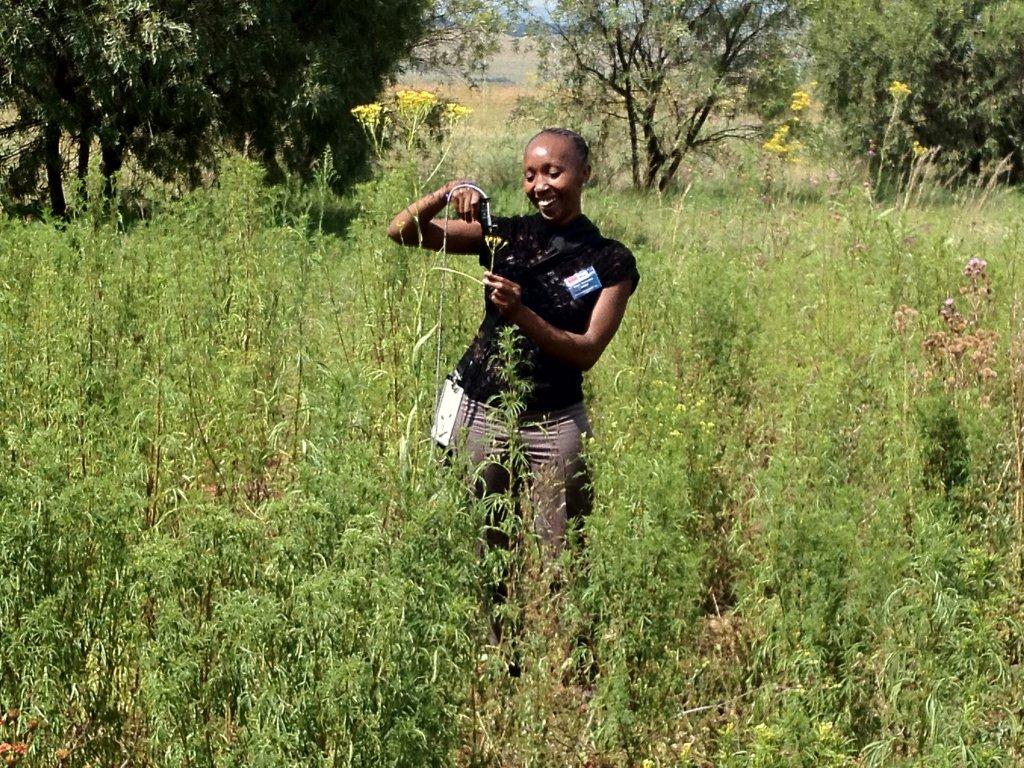 The one-day course focused on training users on Spectral Evolution field spectrometers and was attended by 18 participants from multiple universities, research and corporate entities. This course was presented by Dayton Jones, Technical Sales Specialist at Spectral Evolution in Massachusetts, USA; and highlighted specifications to consider when acquiring spectrometers, and covered particular accessories that allow for improvements in the quality of spectral collections.
In addition, participants were given the opportunity to experiment with the two spectrometers available, taking one out into the field and collecting spectra, and taking measurements indoors in a "laboratory" setting with the other. Participants were very enthusiastic and have expressed a great deal of interest in following up this training with an intense practical course that focuses on the field methodology for spectral data collection, and spectral data analysis techniques. This follow-up course is planned for late April or early May 2013 and will be announced on SANSA's website.