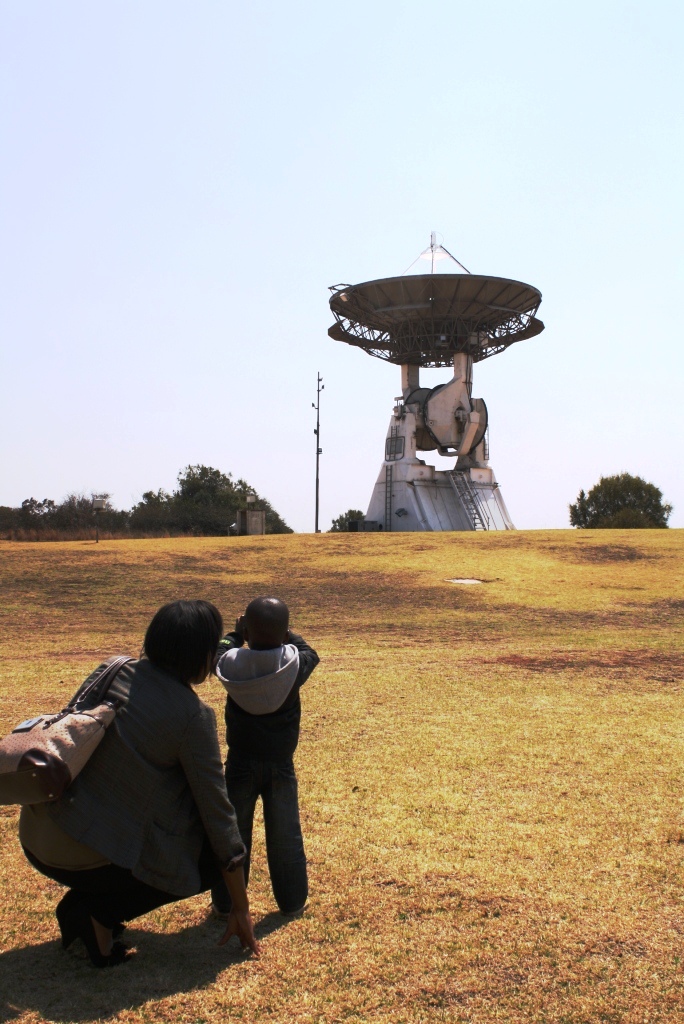 25 Jan

SANSA undertakes to turn dreams into a reality – one child at a time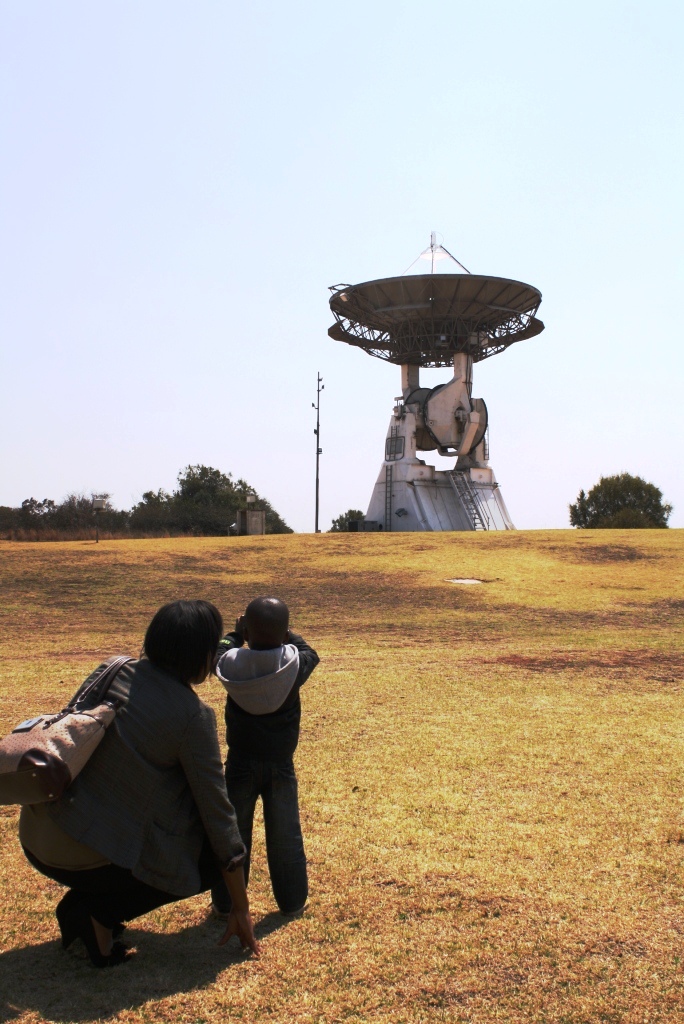 Lethabo Moropa, a four year old boy suffering from Kidney cancer, visited Hartebeeshoek on the 18 September 2012 to fulfil his dream of being a Satellite Engineer. Like many young boys, he loves speed, Ben 10 and McDonalds. His wish of being a Satellite Engineer however, was fulfilled as Lethabo visited the SANSA Space Operations ground station directorate, as part of a Reach For a Dream Foundation initiative.
"Little Lethabo was assessed by the organisation in hospital while receiving chemo," says Adele Hattingh Johannesburg Dream Coordinator at the Reach For A Dream Foundation. "He is a huge soccer fan and loves fast cars, but the one thing he kept on repeating over and over again is that he wants to spend time with a Satellite Engineer!"
Reach For A Dream seeks to alleviate the strain that a life-threatening illness places on children between the ages of three and 18 years, and their families; by providing the children with the opportunity to realise their dream. SANSA Space Operations was pleased to realise Lethabo's dream. "SANSA aims to open up children's minds to the exciting field of space science and technology," said Raoul Hodges, Managing Director of the Space Operations directorate. "I do however think that Lethabo is the youngest aspiring Satellite Engineer that we have ever had on site," he smilingly adds.
The day was an exciting one. Gladys Magagula, a Mission Control Specialist at SANSA, was Lethabo's host for the visit. "It is an honour for us to assist in making Lethabo's dream come true," explains Magagula. "We hope that Lethabo will use this dream to fight this life-threatening illness so that he may grow up to be a space ambassador who encourages and inspires other children to follow in his footsteps."