11 Jan

The KSAT Antenna Inauguration ceremony, a collaboration between SANSA and KSAT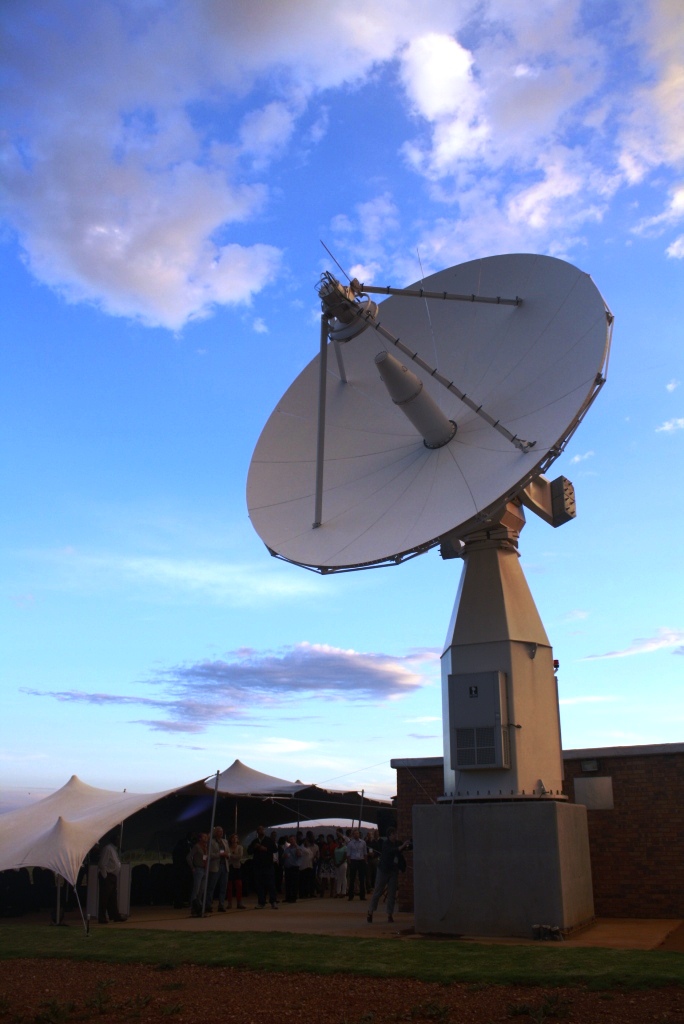 The 4 December marked the official unveiling of the KSAT antenna, a symbol of increasing cooperation between South Africa and Norway, in the Space industry.
Kongsberg Satellite Services AS (KSAT) is a commercial Norwegian company that initiated talks with the then CSIR Satellite Applications Centre, now a directorate of the South African National Space Agency (SANSA); in November 2009 to host an antenna in support of earth observation data. "The unique positioning of SANSA's Space Operations ground station makes it an ideal location to position an antenna for optimum data downloading," explained Rolf Skatteboe, KSAT President. "This, together with the SANSA's world-class facilities made it an easy choice for us."
The project commenced in February 2011 and became fully operational in June 2011. "Since early 2012, more than 1000 earth observation images have been downloaded via the antenna, with an excellent pass rate of 99.2%," adds Tiaan Strydom,International Business Manager at SANSA Space Operations and KSAT Project Manager.
This auspicious event was marked with an overview of the project followed by the breaking of a champagne bottle against the antenna by HE Ambassador Kari Maren Bjørnsgaard from the Norwegian Embassy.