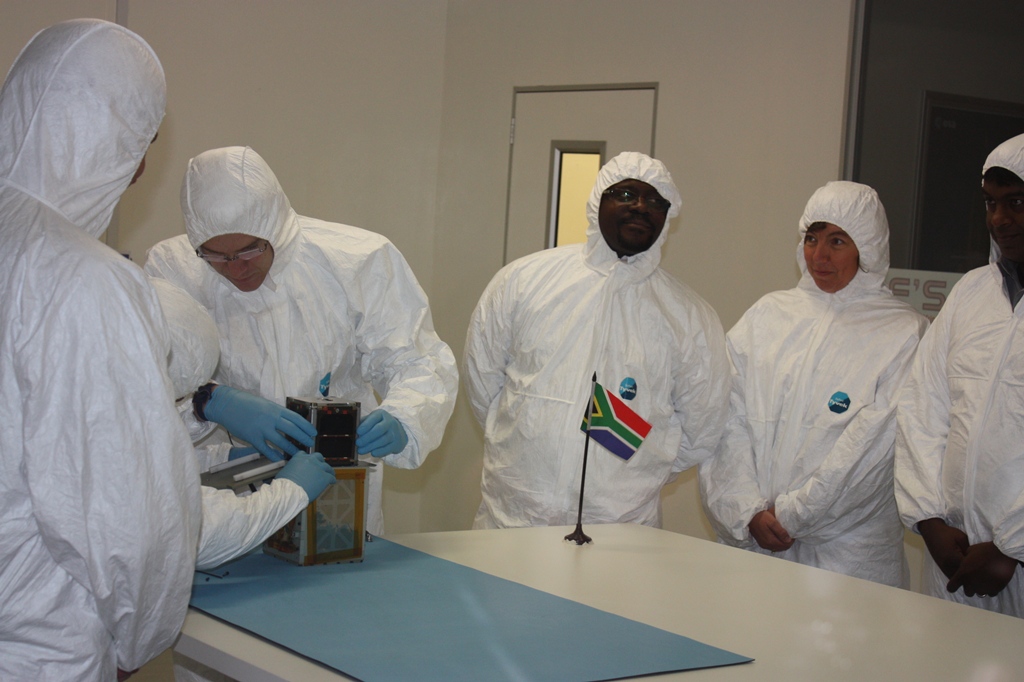 02 Oct

South Africa's First CubeSat Heads For Space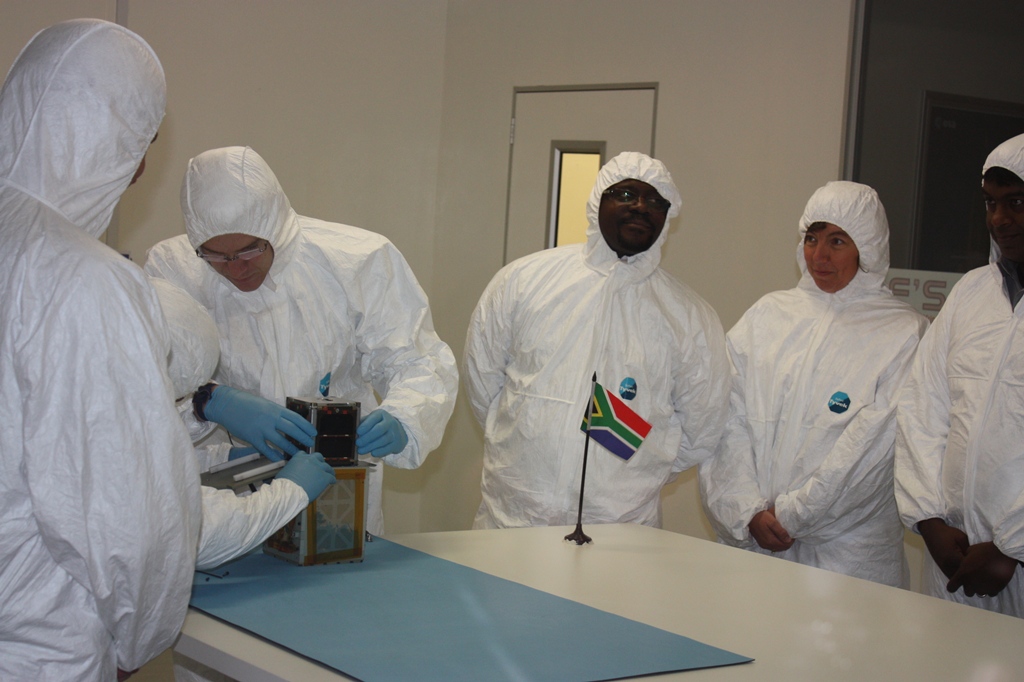 What fits in the palm of your hand, weighs 1.3 kg and uses less power than a 5watt light bulb? If you guessed ZACUBE-1, South Africa's first nanosatellite, then you are right.
ZACUBE-1 was designed and built mainly by postgraduate students at the Cape Peninsula University of Technology (CPUT) in conjunction with SANSA as part of the CubeSat programme.    A CubeSat is a cube-shaped low-cost satellite measuring 10cmx10cmx10cm. These tiny satellites have come a long way since Sputnik, the first satellite that was launched in 1957, weighing 83 kg. The success of the CubeSat programme has revolutionised space technology.
Dr Lee-Anne McKinnell, MD of SANSA Space Science and Mr Francois Denner, SANSA Space Programme Manager, presented on SANSA's involvement in the CubeSat programme at the ZACUBE-1 Send-Off Ceremony, held at CPUT on the 21st of August 2012.
One of the payloads on-board ZACUBE-1 is a High Frequency (HF) radio beacon, developed in collaboration with SANSA Space Science. When ZACUBE-1 orbits over the HF SHARE radar located in Antarctica, the on-board HF beacon will transmit a signal to calibrate the radar. The radar was last calibrated in 2007 by flying an HF beacon aboard a helicopter directly above it. If you know anything about the weather conditions in Antarctica you will know this is not an easy task and is extremely expensive.
The satellite transmits an HF radio signal which is received by ground stations at SANSA and CPUT. These signals assist scientists in modelling the ionosphere. Ionospheric models are crucial towards gaining an understanding of space weather and its impact on communication technology.
ZACUBE-1 will be integrated with other CubeSats from around the world at a Dutch institute for Innovative Solutions In Space (ISIS). The cluster of CubeSats will then be sent to Yasny Launch Base in Russia where they will be launched into space in mid-November 2012.
The CubeSat programme provides a number of useful applications such as education and training, technology demonstration, Earth observation and space weather research. It is an ideal programme for students as they can be involved in all the phases of the development of a satellite. CubeSats are becoming increasingly popular with universities and technological institutes
around the world, because of their considerable educational benefits.
The South African government has identified satellite production as an area for human capacity development and a way to increase investment in engineering, science and technology. ZACUBE-1 was funded by the Department of Science and Technology which encourages the training of satellite engineers in South Africa.
The design and construction of CubeSats provide hands-on experience for engineers and technologists. The opportunity for human capacity development, technology innovation and scientific advancement provided by ZACUBE-1 far surpasses its tiny size and will motivate and inspire future generations to reach for the stars.