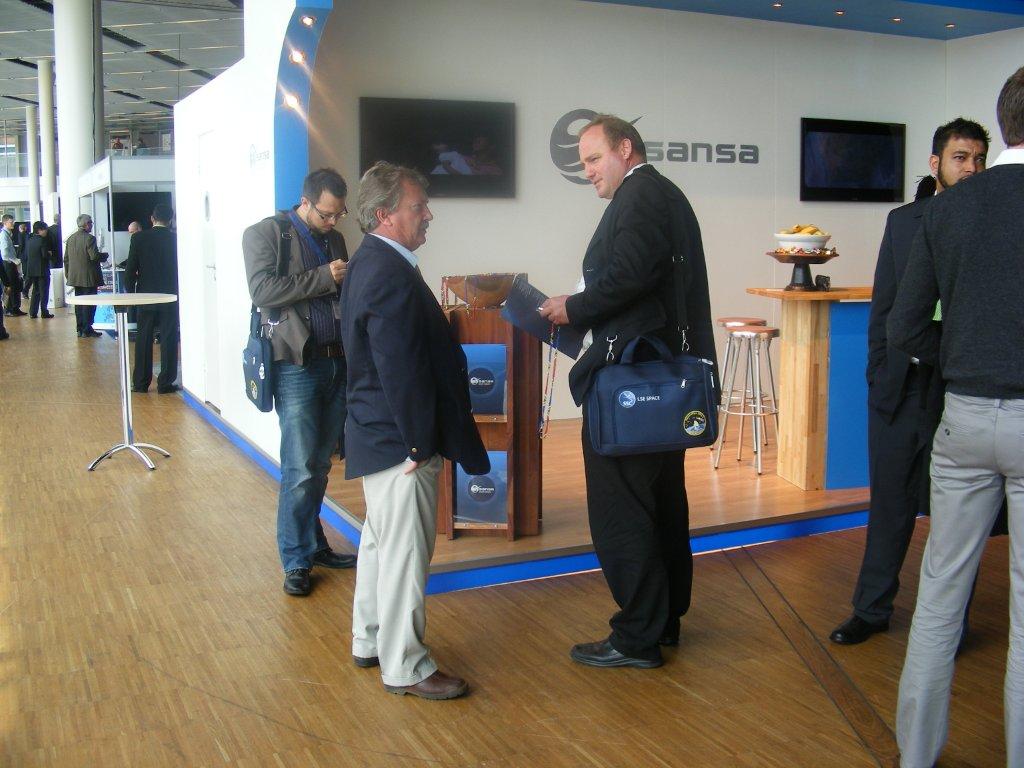 17 Sep

Local space operations team recognised as official member of global SpaceOps community
South Africa's role as an important contributor to the global space industry was confirmed recently when local experts from SANSA Space Operations attended the international SpaceOps 2012 Conference and exhibition in Stockholm, Sweden.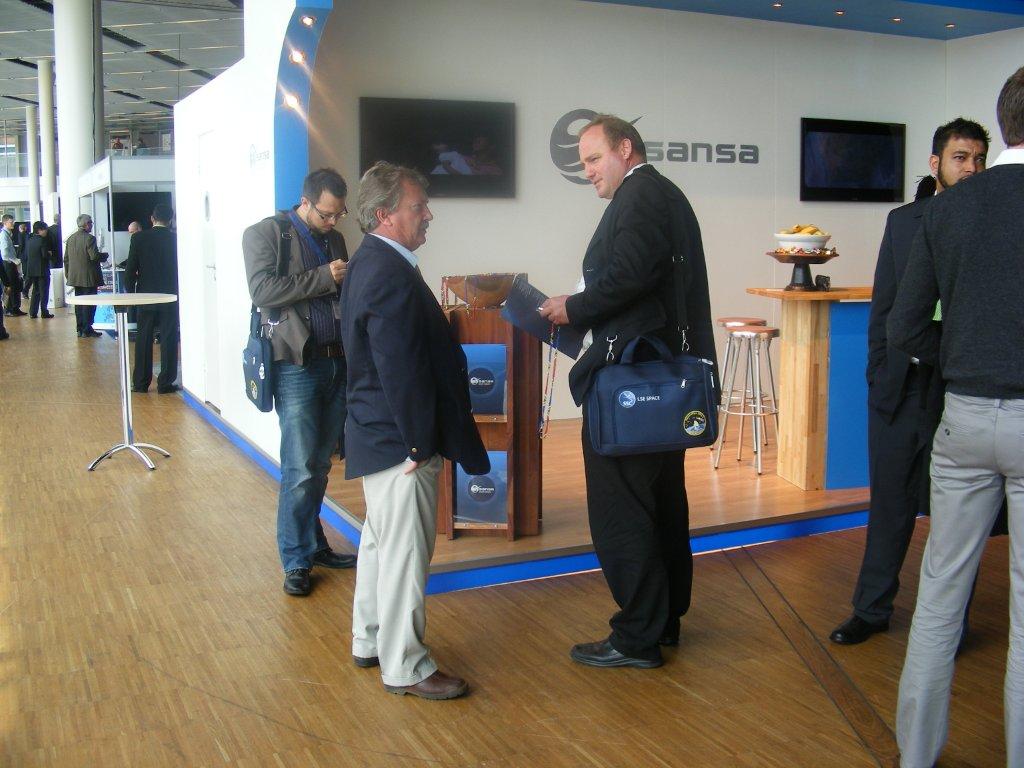 "SANSA, South Africa's newly launched national space agency, has been officially and globally recognised as a member of the worldwide SpaceOps community," says Tiaan Strydom,
International Business Manager at SANSA Space Operations and part of the team that attended the international SpaceOps Conference and exhibition held in Sweden from 11-15 June 2012.
The event organiser, the International Committee on Technical Interchange for Space Mission Operations and Ground Data Systems (SpaceOps organisation), a spacecraft operations-oriented association consisting of representatives from most of the world's space-faring nations, extended an invitation for SANSA to join the international SpaceOps team as a member-at-large to, among others, participate in planning and organising future events.
SANSA Space Operations also hosted a stand as a first-time exhibitor this year at the biennial event. "SpaceOps 2012 provided SANSA with critical exposure to our international marketplace," continues Strydom. During the week-long conference, the local team met with 14 potential clients to discuss new business opportunities, while continuous interaction with peers and clients alike provided opportunities to promote SANSA and glean first-hand knowledge about the latest in space technology innovation and trends in the industry.
"As a member of the SpaceOps committee-at-large, SANSA can contribute significantly to the development and application of space science and technology globally," says Strydom. Committee members are encouraged to attend SpaceOps activity meetings and invited to participate in the planning of future conferences and serve on one or more subcommittees responsible for publications, communication and outreach, as well as contribute to strategic planning and policy development.
SANSA Space Operations has a 50-year track record in ground station management and spacecraft mission support that started with NASA and the Jet Propulsion Laboratory (JPL) in 1960. The station continued to provide the French Space Agency (CNES) and other space agencies, as well as companies such as Telesat, ULA, SES Astra, Intelsat and other aerospace companies with mission support services.
"While SANSA is now a SpaceOps member-at-large, our aim is to be accepted as executive members within the next year or two," saysRaoul
Hodges, Managing Director of SANSA Space Operations and a member of the team that went to Stockholm. "Our interaction with peers and clients at Stockholm will undoubtedly deliver many business benefits in the weeks and months ahead, but the task is far from complete. We have to become active members in the space industry globally and participate in different committee's within the SpaceOps organisation to affirm our presence as important decision makers in space initiatives world-wide," Hodges concludes.
SANSA received many accolades from the international community for its attractive and professionally constructed and managed stand, as well as for the hospitality and expertise provided by the team.