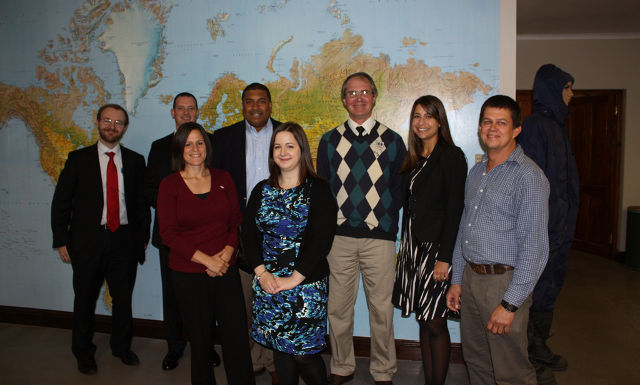 04 Sep

USA State Department visits SANSA Space Science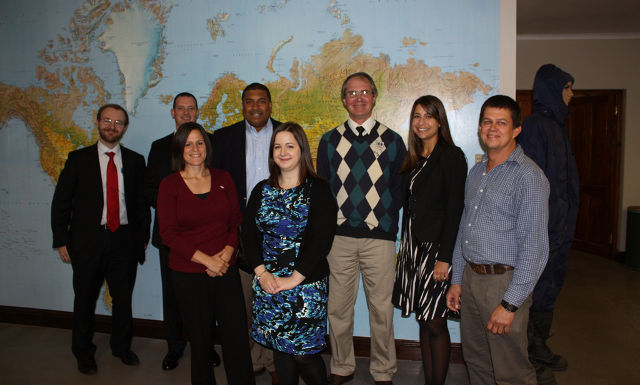 A team from the State Department of the USA visited the facilities of SANSA Space Science on 19 July 2012 and were hosted by SANSA researcher, Dr Pieter Kotze. The five person team from the USA State Department was headed by Mr Rose who serves as the Deputy Assistant Secretary of State for Space and Defence Policy.
In this position, Mr Rose is responsible for advising the Assistant Secretary and, as required, the Under Secretary for Arms Control and International Security, on key issues related to arms control and defence policy. These issues include missile defence, military space policy, and conventional arms control. His responsibilities also include liaison with the U.S. Intelligence Community on issues related to the verification of arms control treaties and agreements. This was an official visit by the state department delegation, to establish a US-SA space security dialogue.