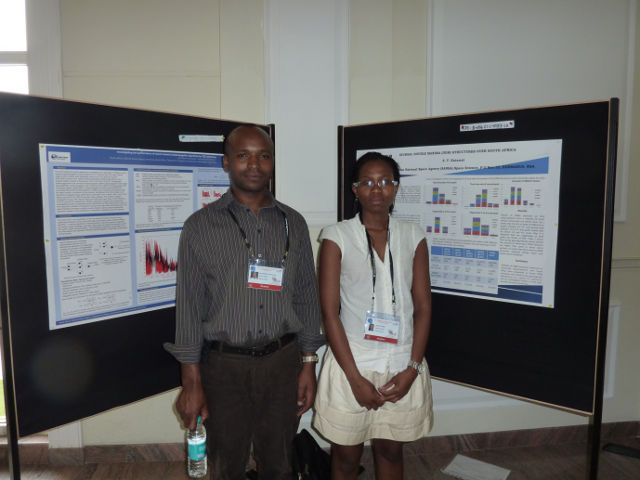 04 Sep

COSPAR 2012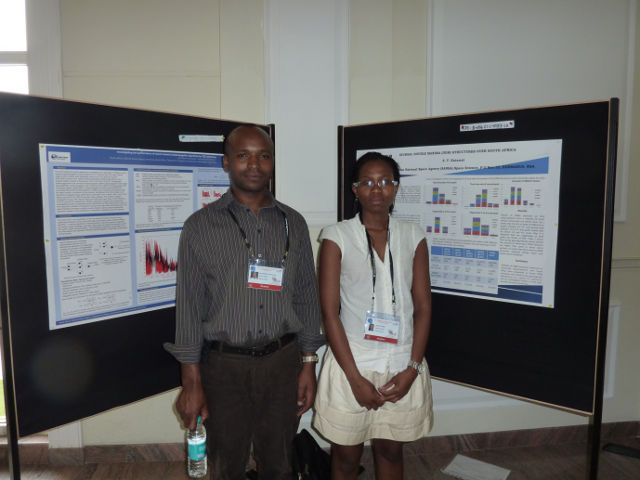 The Committee on Space Research (COSPAR) Scientific Assembly was held in Mysore, India from 14 – 22 July 2012. SANSA was represented at COSPAR 2012 by Dr Lee-Anne McKinnell (MD Space Science), Dr Andrew Collier (SANSA Researcher), Dr Zama Katamzi (SANSA Researcher), Dr John Bosco Habarulema (SANSA Postdoctoral Fellow) and Nicholas Ssessanga (SANSA PhD Student). SANSA delegates gave presentations, presented several posters on space science research and participated in three panels on Space Weather and a Space Agency Round Table meeting.
As the current chair of the International Reference Ionosphere (IRI) working group, Dr McKinnell also took part in various IRI working group related activities. The scientific assembly is a premier forum for presenting important results in space research from all disciplines and is considered a focal point for international space science.
COSPAR encourages student participation and provides opportunities for them to meet and interact with the members of academia, space industries and government bodies from all over the world.
The assembly is probably the largest gathering of space scientists and this year COSPAR attracted over 2000 delegates.