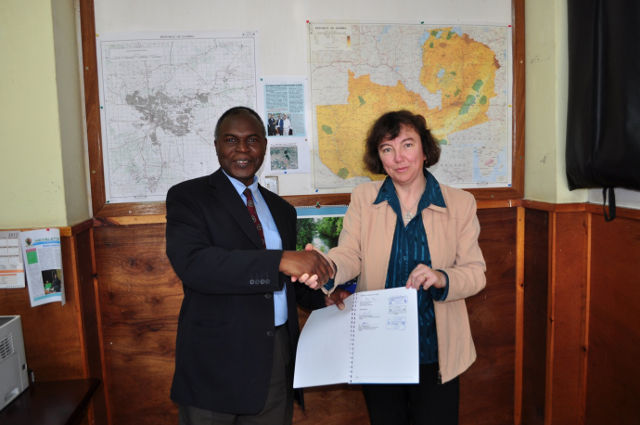 26 Jul

SANSA Signs MoU With University of Zambia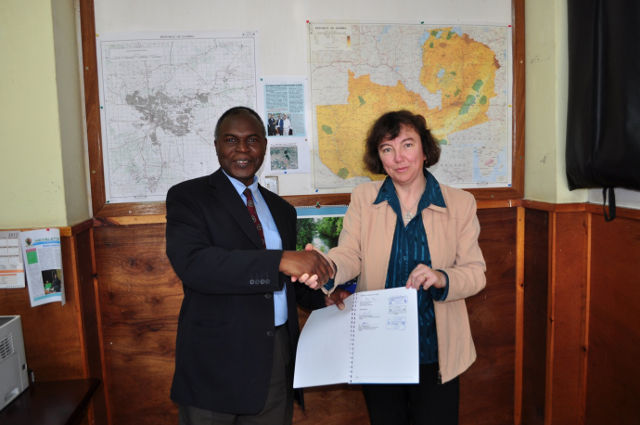 Dr Lee-Anne McKinnell, MD of SANSA Space Science, travelled to Lusaka in Zambia for the official signing of a Memorandum of Understanding (MoU) between SANSA and the University of Zambia.  SANSA will be collaborating on a number of space science related projects with the University of Zambia under the South African – Zambian bilateral agreement on Science and Technology.
During her visit Dr McKinnell also met with the Ministry of Science and Technology in Zambia and gave a general overview presentation on SANSA. Prof Robert van Zyl, Satellite Programme Director at Cape Peninsula University of Technology (CPUT) and Dr McKinnell engaged with students of SANJE High School in a fun satellite building activity.
Dr McKinnell educated the students on space science and explained the role of satellites in everyday life. The students who had little knowledge about space science and related technologies said that this experience has sparked a desire to learn more about this exciting field.