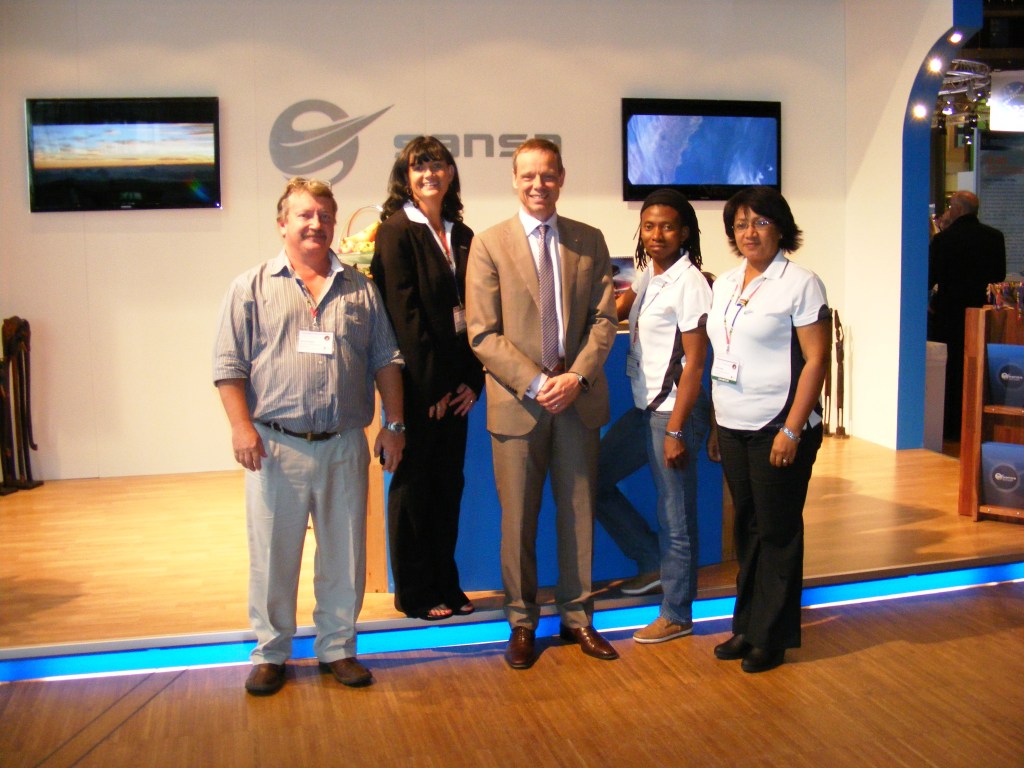 26 Jul

SANSA joins global specialists at SpaceOps 2012

Space operations specialists from the South African National Space Agency (SANSA) are among the technologists, scientists, managers and experts from space agencies, academic institutions, military organisations and the space industry globally who have gathered in Stockholm this week for the 12th International SpaceOps Conference being held in the city from 11-15 June.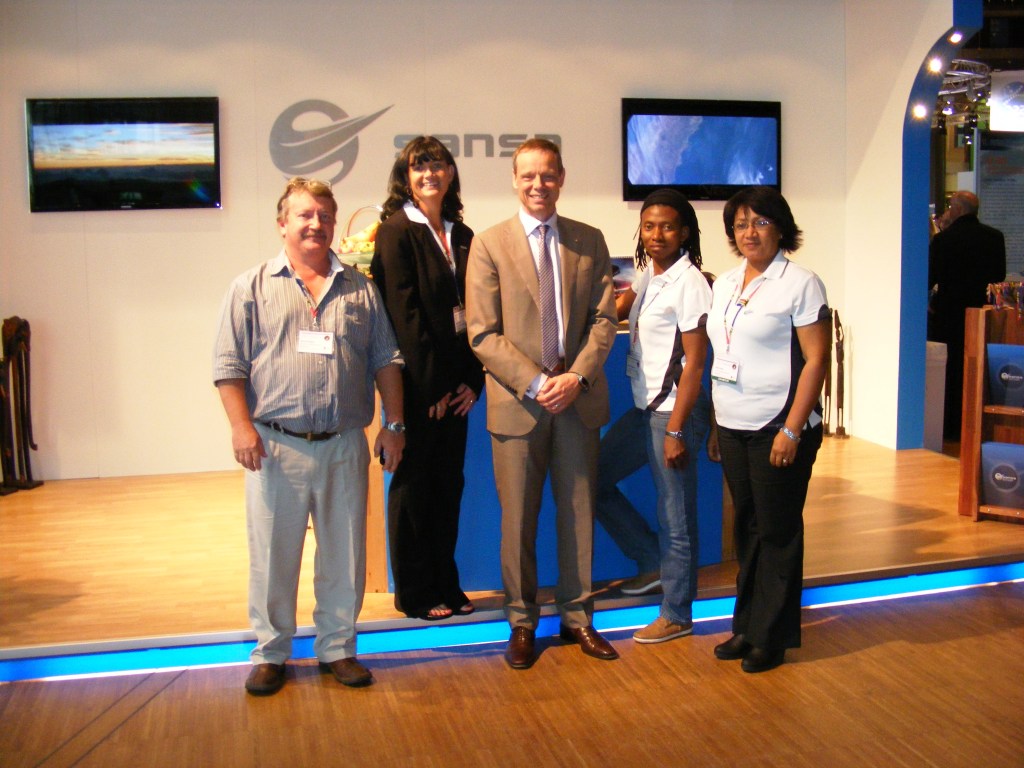 SANSA staff enjoying a moment with Swedish astronaut Christer Fuglesang
"We look forward to showcasing our capabilities and networking with peers and space industry representatives from around the world," says Tiaan Strydom, International Business Manager at SANSA Space Operations, a directorate of South Africa's national space agency.
"SANSA's skills and expertise in space operations have been built up over 50 years and are on par with the best in the world. We have supported over 350 launches and TOSS operations of spacecraft since 1984 with an unrelenting 100% success rate.
SpaceOps 2012 provides us with the opportunity to promote SANSA and the proficiency of our services to potential clients," says Strydom.
SANSA Space Operations is hosting a stand as a first-time exhibitor at the biennial conference this year, specifically to create awareness about South Africa's newly launched space agency and its capabilities as an active participant in space mission operations and ground support.
A worthy host of the SpaceOps 2012 Conference, Sweden is recognised as a leading innovator among EU member states with a space rocket base near Kiruna in the north of the country. The week-long event has attracted an estimated 600 exhibitors from around the world, while delegates will be spoilt for choice in selecting topics of interest from a remarkable 300 presentations that will focus on current achievements in space operations, state-of-the-art operations principles, methods and tools and trends in the operation of future space missions.
In support of this year's theme, "For the benefit of our world," specialists will address issues such as end-of-life operations, space debris, collision avoidance, robotics, mission design, international cross support and operations automation and optomisation.
"SANSA has an important role to play in the international space operations field and exhibiting at SpaceOps 2012 is only the beginning of introducing our services to the world," according toRaoul Hodges, Managing Director of SANSA Space Operations.